Ford Motor Company continues to support STEAM (Science, Technology, Engineering, Art, and Math) education for America's youth, this week announcing a collaboration with a company named "Academics in a Box Inc." to deliver buildable Ford Mustang models with working LED lamps and electric motors to young students. The so-named "Ford STEAM Box" is available for free while supplies last by signing up on the new Ford STEAM Experience website.
The STEAM Box "challenges youth to think like a Ford engineer," the automaker says. It includes just about everything a young student will need to build the functional Ford Mustang model: paper to build a vehicle frame using origami and kirigami modeling; copper tape to conduct electricity and make a working motor; LED bulbs to function as working headlights and taillights; and more. Through the process of constructing the model, students will learn a bit about vehicle construction, circuitry, and other core STEAM principles.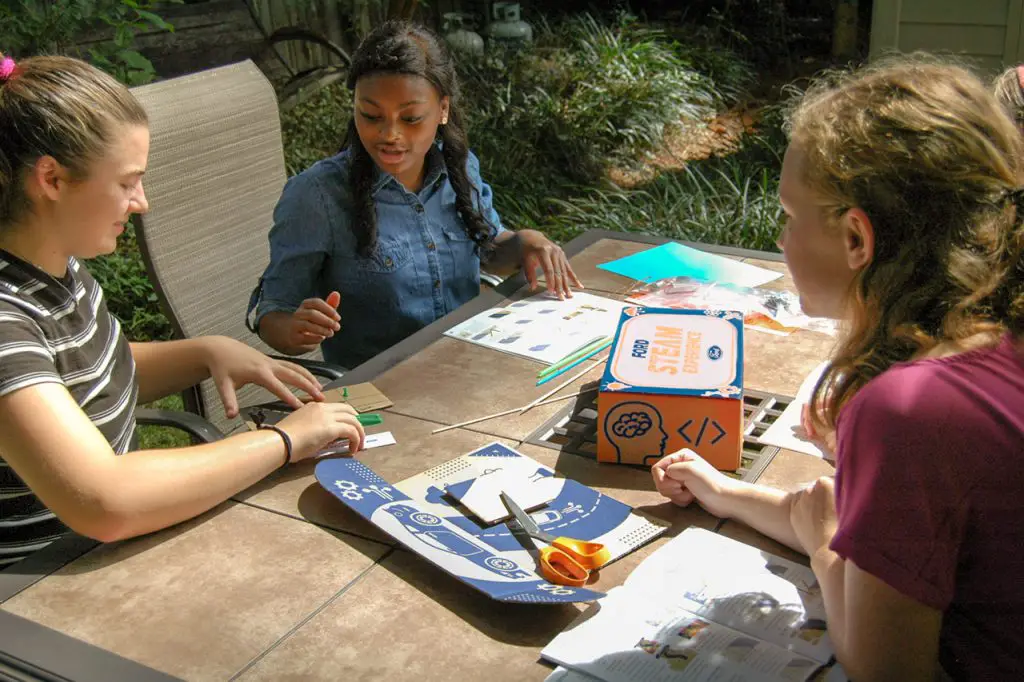 Ford engineer Lisa Sheth says the Ford STEAM Box and programs like it are integral to building relationships with parents, who "play a critical role in motivating their kids to stay curious and sustain their excitement in STEAM education." She says the automaker "sees an increasing desire from them for more STEAM-related activities, and this is a great way for us to help bring that about."
Sweepstakes Of The Month: 2021 Ford Mustang Shelby GT500 plus $25K in cash. Details here.