As delighted as we were when, at the 2017 North American International Auto Show in Detroit, Ford announced the impending return of the mid-size Ranger pickup and Bronco SUV, it hardly came as a surprise. Rumors regarding the return of both vehicles had circulated far and wide for some months leading up to the official announcement, so that Ford's press conference was really more of a formality than a revelation.
Much more surprising was Ford's announcement that an intense, off-road-ready "Raptor" version of the Ranger pickup would be joining the lineup – at least for certain global markets like Australia.
Now, the folks at Ranger5G.com have taken the liberty of rendering the forthcoming Ford Ranger Raptor, basing their work on Ford's official teaser trailer and, it seems, the appearance of the F-150 Raptor. The impending off-road truck has been brought to life in a range of exterior colors, both with and without aggressive black hood vents, giving us all some idea of what we can look forward to when the Ranger Raptor finally breaks cover.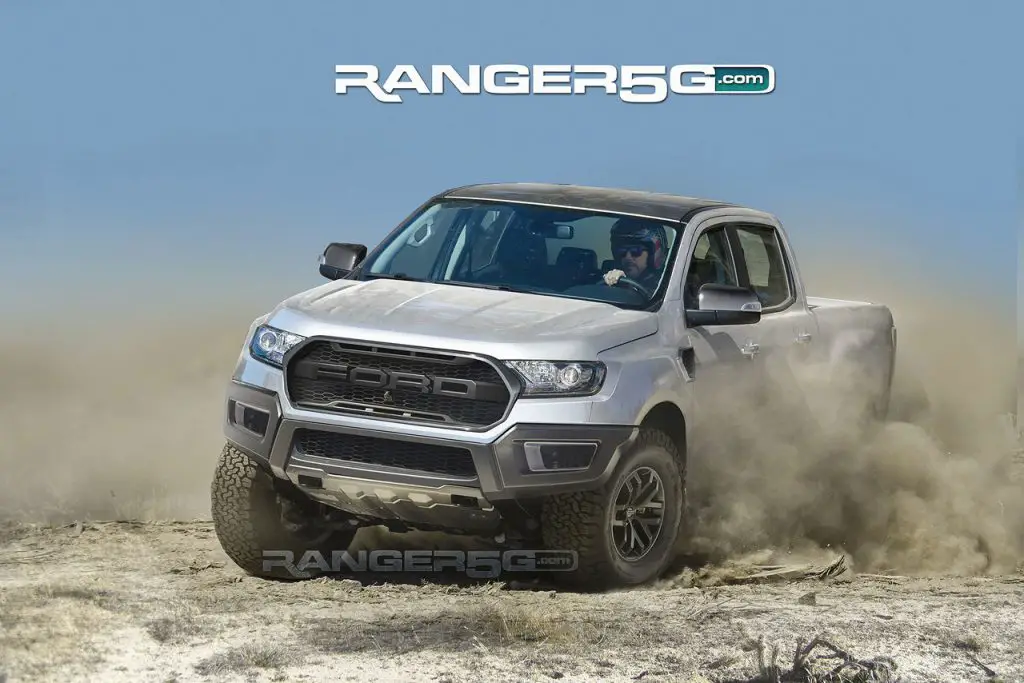 In this story are two of our favorites: a 2018 Ford Ranger Raptor with hood vents, in Liquid Blue (top of the page), and one without hood vents, rendered in what looks like Ingot Silver (above). There are plenty more combos to see over at Ranger5G.com.
The Ford Ranger Raptor concept shown in the new renderings don't look too far off from those commissioned by Autoblog earlier in the year, suggesting that both artists have done their homework. It's not yet known what engine (or engines) will be available in the new, hardcore off-roader, but we have a feeling one of Ford's high-specific-output EcoBoost four-cylinders will make an appearance.