New York-based company Autodromo, maker of motoring-inspired watches and other accessories, has designed a pair of wristwatches for fans and owners of the Ford GT, one of which is so exclusive that you have to be an approved Ford GT customer just to purchase it.
That watch is the Owners Edition, pictured above, and it's infused with details pulled straight from Ford's new production supercar. Its case is made from stainless steel and ceramic, with a crown and pushers designed after details inside the Ford GT's interior. The dial is meant to resemble the car's digital instrument panel, with super-modern arabic numerals, a latticed background, and elements that all seem to float on different levels. The watch has a Swiss automatic flyback chronograph movement, and comes in a range of color palettes to match customer's cars, with custom numbering to match the serialization of their personal Ford GTs.
Pricing for the Owners Edition wristwatch from Autodromo has not been announced, but its less-exclusive cousin – the Ford GT Endurance Chronograph – can be bought by anyone with $695 to drop on a watch crafted to celebrate Ford's endurance racing accolades. The case is stainless steel throughout, and five different dial backgrounds are available, commemorating Le Mans wins both modern and historic. The movement is from Seiko's mecha-quartz VK Series.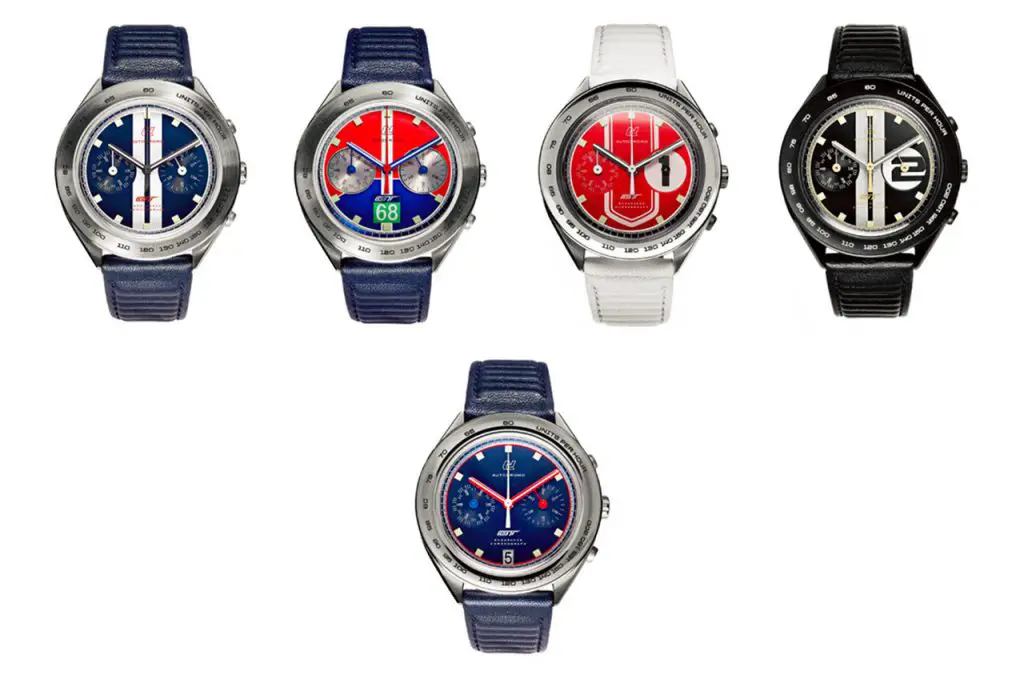 Both of Autodromo's new Ford GT wristwatches were designed in collaboration with Ford Motor Company, and are fully licensed.
"When​ ​our​ ​discussions​ ​with​ ​Ford​ ​began,​ ​it​ ​was​ ​clear​ ​that​ ​Raj​ ​Nair,​ ​Henry​ ​Ford,​ ​and​ ​Chris​ ​Svensson​ ​all wanted​ ​to​ ​do​ ​something​ ​extraordinary,​ ​something​ ​bespoke,​ ​and​ ​that​ ​it​ ​would​ ​be​ ​the​ ​greatest​ ​challenge and​ ​honor​ ​of​ ​my​ ​design​ ​career​ ​so​ ​far​ ​to​ ​create​ ​not​ ​one,​ ​but​ ​two​ ​watches​ ​that​ ​could​ ​express​ ​the​ ​feeling, technology,​ ​and​ ​history​ ​of​ ​this​ ​amazing​ ​car," Autodromo founder, owner, and designer Bradley Price said.
We think he knocked it out of the park.