Chinese truck brand Projen is looking to break into the light-duty passenger truck game, and their forthcoming first offering in the segment seems to borrow a lot from Ford's F-150 Raptor appearance-wise.
Like, seriously, a lot.
The new Projen truck features its own take on Ford's bracket-shaped headlights and taillights, a blacked-out grille with a thick horizontal bar bearing the brand's name, and a black tailgate appliqué that should look familiar to anyone who's ever seen the latest Ford F-150 Raptor. Even the bumpers, skid plate, and wheels look like they could be F-150 Raptor equipment.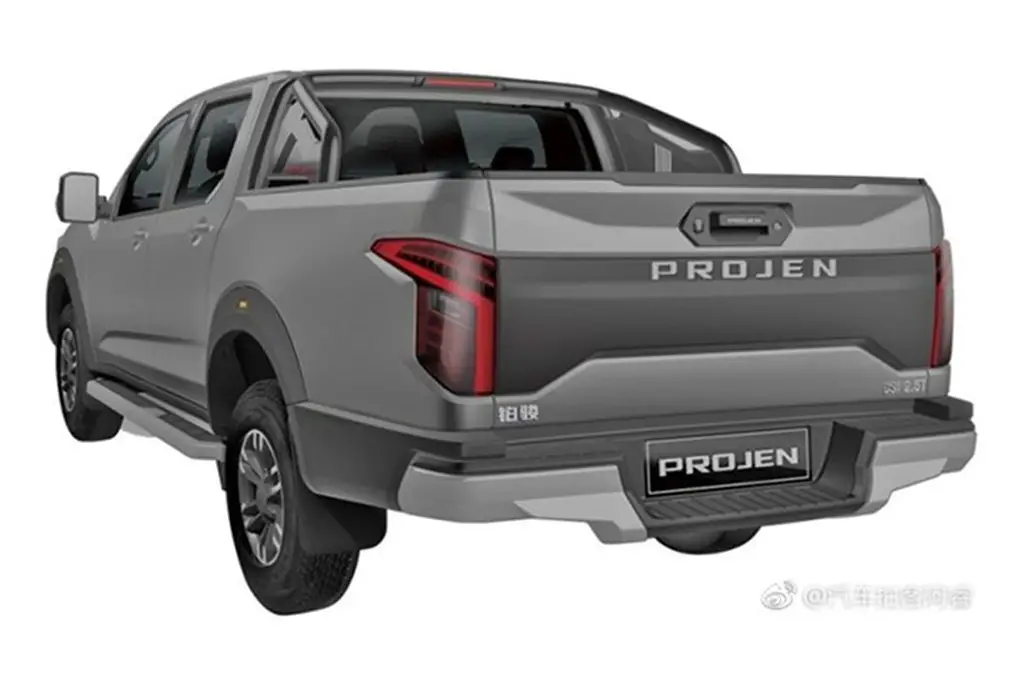 Granted, there's no guarantee that Projen's new rolling F-150 Raptor infringement will make it to market; Carscoops reminds us that when China's JAC Motors unveiled a very F-150-esque truck back in 2012, Ford whipped out the F-150 design patents it had filed in China, stopping JAC in its tracks. We'd say it's very likely that Ford has secured design patents on the Ford F-150 Raptor in China, too – especially given that the high-performance off-roader is now sold there.