The 2017 Specialty Equipment Market Association Show this week saw the debut of a specially-built, 1970 Ford Boss Mustang belonging to Hollywood celebrity Robert Downey Jr. (Ironman, Zodiac), which was made into a true one-off custom by the gurus at SpeedKore Performance. Injecting the vintage Boss Mustang with some modern performance, style, and comfort, SpeedKore swapped out the factory powertrain, completely transformed the interior, and installed its own carbon-fiber body panels to cut down on weight.
According to Motor Trend, the hood, deck lid, fenders, quarter extensions, front and rear bumpers, chin spoiler, and valance were all fashioned by SpeedKore out of carbon fiber. The whole thing was then shod in PPG Khaki Yellow paint – save for the hood, and certain details like the rear bumper, wing mirror covers, and a small graphics pattern on the rear. All of that ought to have dropped the curb weight of this 1970 Boss Mustang pretty dramatically.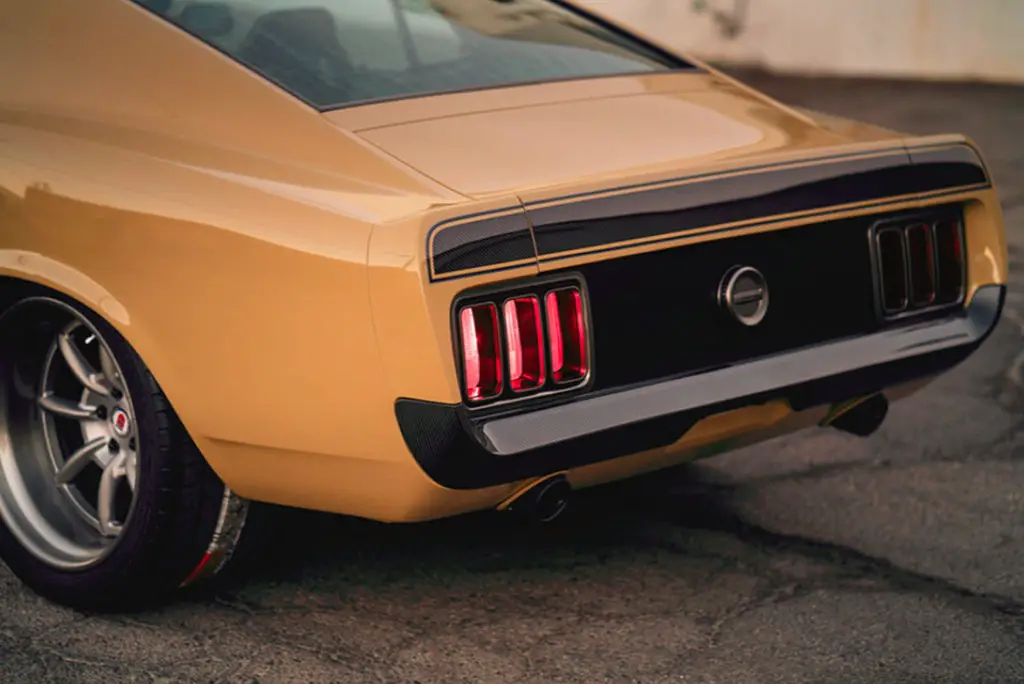 Even with the original powertrain, this pony car would have no trouble moving, but with Robert Downey Jr.'s blessing, SpeedKore Performance Group dropped a 5.0L "Aluminator" V8 under the hood with a Stage 2 Ford Performance/Roush supercharger kit and a custom SpeedKore exhaust system. Torque is sent through a Bowler T56 transmission, and a Detroit Speed 9-inch rear differential routes it to the unique HRE wheels wrapped in Michelin Pilot Super Sport rubber. Still more performance aid comes in the form of an aluminum front subframe and a Quadrilink rear, both from Detroit Speed.
The interior is about as decadent as you'd expect for a big-time Hollywood star, with sumptuous leather, a custom steering wheel, analog gauges, and a Vintage Air air-conditioning system. The cabin was outfitted by Gabe's Street Rod Custom Interiors, looking every bit as crisp and sharp as anything from this century.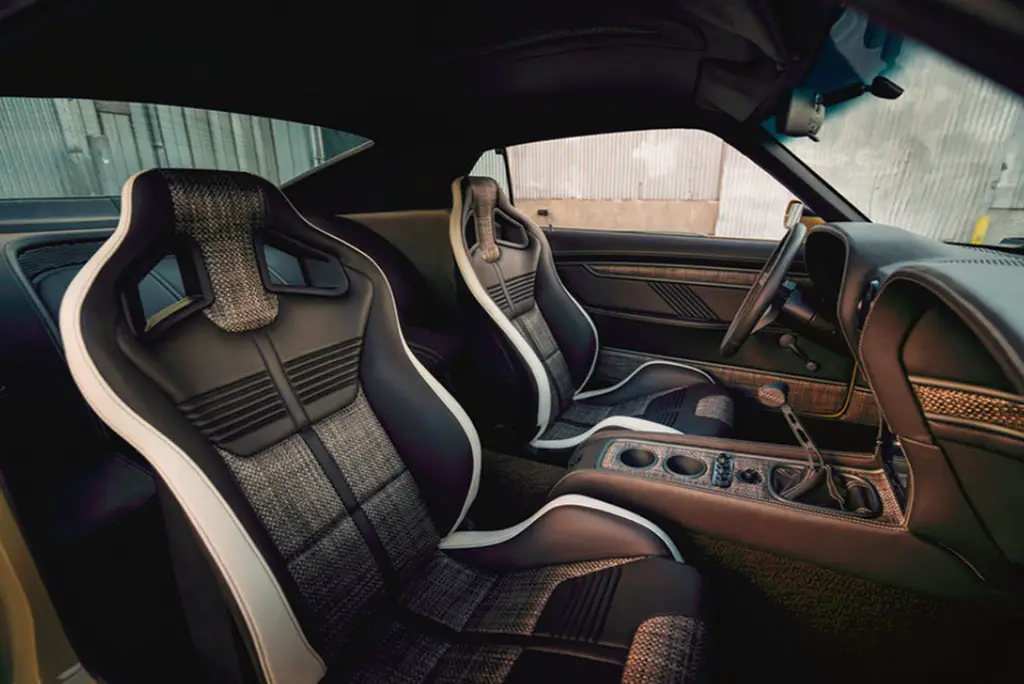 Robert Downey Jr.'s custom 1970 Ford Boss Mustang is on display now at the 2017 SEMA Show in Las Vegas. For more fresh SEMA news, stay tuned.