For 2018, Shelby American is reintroducing the high-performance Shelby Raptor pickup truck, which builds on the stout foundation provided by the factory 2017+ Ford F-150 Raptor by heaping on more power, torque, and handling finesse.
Thanks to a custom cold-air intake system and a tune, the 2018 Shelby Raptor produces up to 525 horsepower and 610 lb-ft of torque. That's 75 horsepower and 100 lb-ft greater than the stock truck, routed through the same 10-speed automatic to a new set of 18-inch alloy wheels fitted with BFGoodrich KM2 tires. The mean, snarling ram air hood probably contributes minimally to those output figures, but it looks great.
Handling is improved by a new set of adjustable two-stage dampers developed with FOX Racing, which let users dial in the exact damping characteristics they desire, no tools necessary. The whole truck sits 3 inches higher than the factory F-150 Raptor, which is no low-rider itself.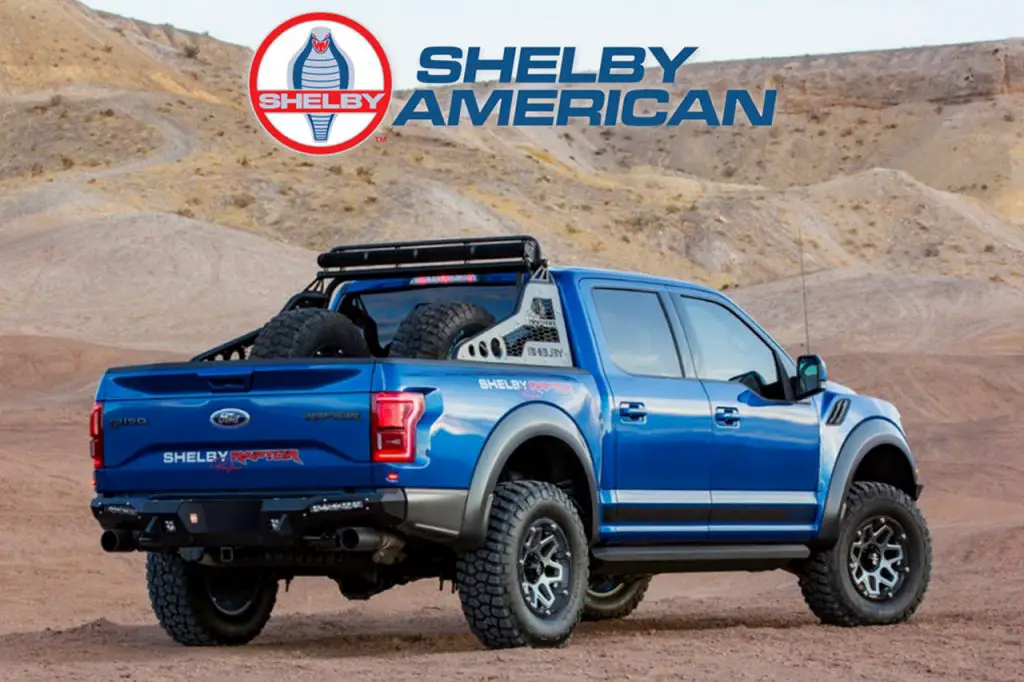 As for looks, the 2018 Shelby Raptor rocks the aforementioned ram air hood, along with custom front and rear bumpers, and a chase rack over the bed. Metal rock sliders with automatic running boards are found on both sides of the cabin, and inside, embroidered custom leather seats, floor mats, and console badging elevate the experience.
Just 500 units of the Shelby Raptor will be built for 2018, each wearing an $118,460 price tag if you include the cost of the donor truck. Performing the conversion on an already-titled 2017+ Ford F-150 Raptor will set you back $50,295. For more information, head to ShelbyAmerican.com.