Ford's revered Mk III Focus RS hot hatch is officially ending production in Saarlouis, Germany this April, but while we in the United States will have only a thousand examples of the limited-slip-equipped Limited Edition model to console us, the UK will get one additional special-edition swansong model: the 2018 Ford Focus RS Heritage Edition.
Fifty examples of the Focus RS Heritage Edition will be built for the UK, each costing £39,895 – nearly $56k in USD at the current exchange rate. Each will be painted a particularly violent shade of orange meant to pay homage to 50 years of the Ford Escort in that market. And each will pack the same mechanical limited-slip front differential as the Limited Edition Model, along with a Mountune power upgrade that boosts peak output to 370 horsepower and 376 lb-ft of torque.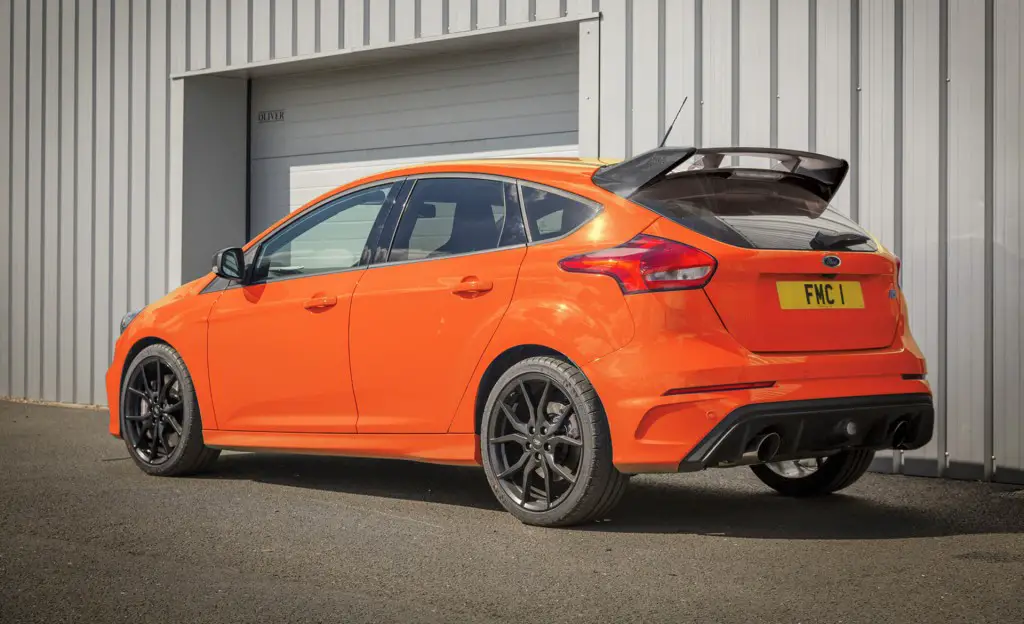 Also included as part of the 2018 Ford Focus RS Heritage Edition is the Limited Edition model's black, 19-inch forged alloy wheels; black door mirror caps and black spoiler; and gray painted brake calipers.
The 2018 Ford Focus RS Heritage Edition's price tag puts it £3,600 above the special Race Red model in the UK. That's perhaps a tad steep for an unusual orange color and some Mountune kit, but it becomes easier to swallow when you consider that its rarity will likely make it the most collectible flavor of RS years down the road.