A new suit of active driver-assist technologies dubbed "Co-Pilot360" will start rolling out in new Ford cars, trucks, and SUVs this year, starting with the refreshed, 2019 Ford Edge crossover and first-ever Edge ST. The suite includes Automatic Emergency Braking (AEB) with pedestrian-detection, Blind Spot Information System (BLIS) with cross-traffic alert, a lane-keeping system, rear backup camera, an automatic high-beams.
This announcement comes just months after a report stated that Ford installed automatic braking systems in just 2 percent of its 2017 passenger vehicles in the US – a smaller share than any other major automaker doing business in the country. Ford, with more than a dozen other automakers, has signed an agreement with the US National Highway Traffic Safety Administration to make such technology standard by September, 2022.
A new infographic released by Ford compares its forthcoming Co-Pilot360 driver-assist suite with what's currently available in North America from other non-luxury automakers: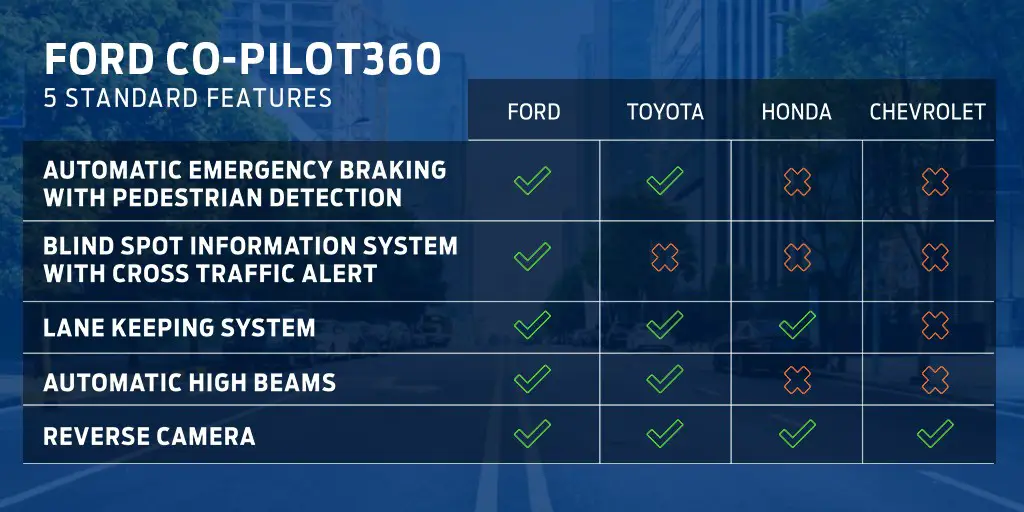 In addition, Ford next year will introduce reverse brake assist with AEB in the North America and Asia Pacific markets, helping mitigate the risk of drivers backing into/over obstacles like other vehicles or pedestrians. And a $500-million investment over the next five years will help the automaker develop even more new driver-assist and active safety technologies.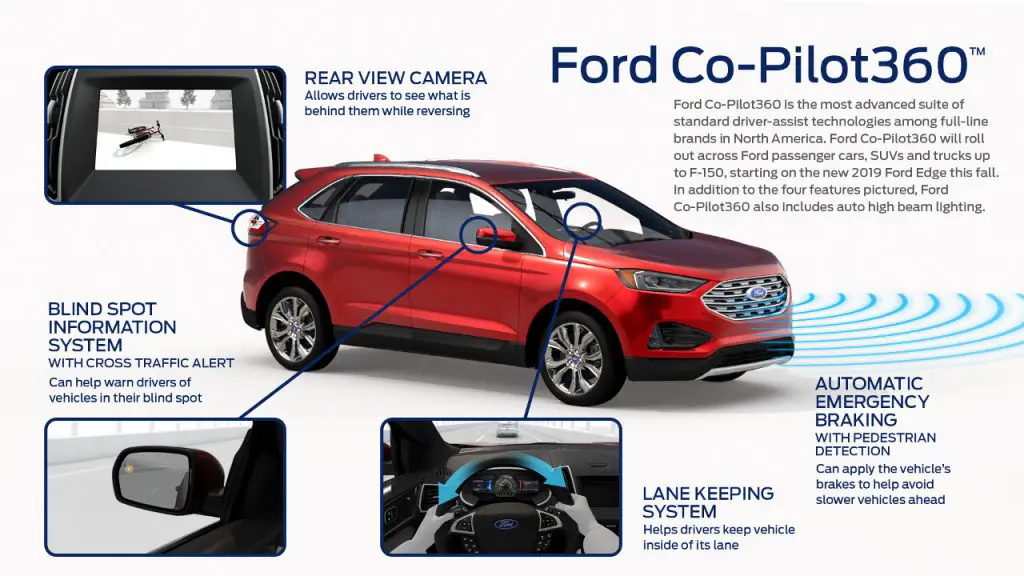 "Though our vehicles today are safer than ever, drivers tell us they are still stressed about getting in a potential accident," says Ford President of Global Markets Jim Farley. "That's one reason why we're making these must-have technologies accessible to millions of customers each year."
Farley says that Co-Pilot360 will be available on "almost every Ford car, truck, and SUV by 2020."