Ford Motor Company today revealed a newly-revised Ford Fusion sedan ready to launch for the 2019 model year, with just enough tweaks to keep the second-generation mid-size sedan relevant as it enters its seventh model year. It seems like just yesterday that the Ford Fusion was the recipient of a mid-cycle refresh, which debuted for the 2017 model year, but given the amount of movement there's been in the segment in the recent past – Toyota and Honda have only just redesigned the Camry and Accord, respectively, shortly after Chevrolet unveiled its all-new Malibu for 2016 – Ford can't afford to let its C/D-class car languish.
So, it hasn't. The new(ish) 2019 Ford Fusion sedan has been given only a modest styling update, but in terms of content, there's plenty to talk about.
Many Features, Few Options
Perhaps the biggest news of all: each and every 2019 Ford Fusion will ship with Ford Co-Pilot360 as standard. Co-Pilot360 is a new suite of driver-assist technologies that bundles together automatic emergency braking with pedestrian detection, Blind Spot Information System (BLIS), a lane-keeping system, rear backup camera, and automatic high-beams. From now on, whether you're opting for the entry-level S model, the premium Titanium, or the potent V6 Sport, all of that helpful/safety-enhancing tech comes with it.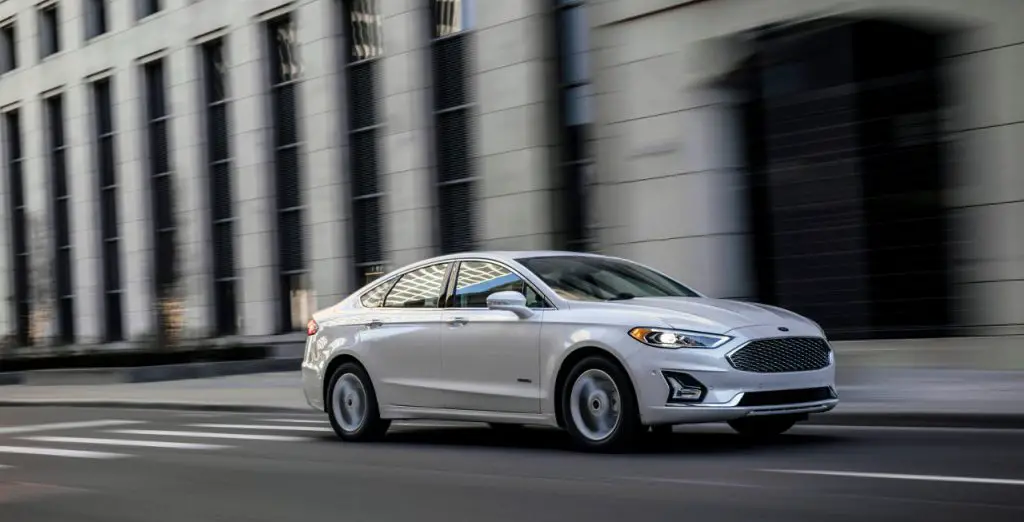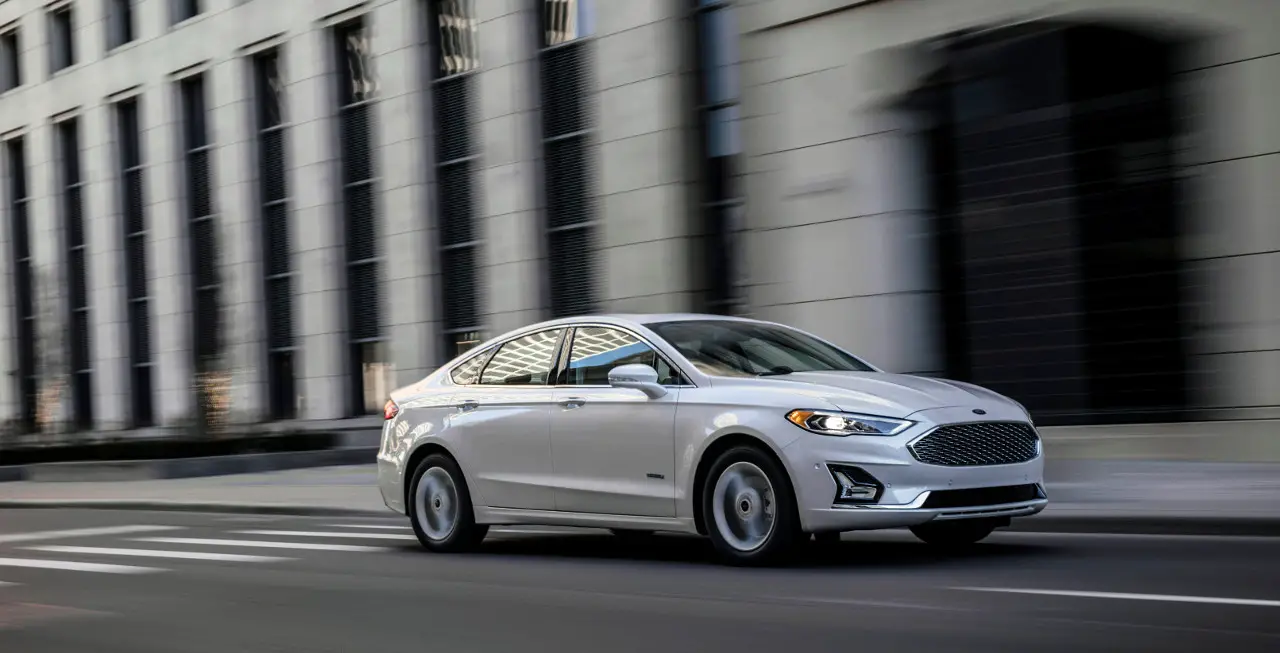 Buyers will have the option to take the driver-assists a step further with Co-Pilot360 Assist – a supplementary package that tosses in adaptive cruise control with stop-and-go, and voice-activated navigation with SiriusXM Traffic and Travel Link.
At the same time as the updated, 2019 Ford Fusion is getting all these high-tech features, Ford says that it's actually managed to decrease the number of orderable configurations substantially – from about 2,000 to 36 (excl. exterior color options). Cutting down on manufacturing complexity is a key component of Ford's strategy to cut costs and bolster financial fitness, and to do it, the automaker has taken a long, hard look at which configurations tend to attract an outsize portion of buyers, and eliminating most else.
By way of example, Ford Car Group Marketing Manager Corey Holter mentioned the "SE Technology Package" on the current model; a large enough portion of Fusion SE buyers have been opting for it that Ford felt it prudent to dissolve the package for 2019, making its equipment standard on SE and above. Another example: the available moon roof on the Ford Fusion Titanium. Holter says that the take rate has been somewhere over 50%, so Ford has made that standard on the Titanium model.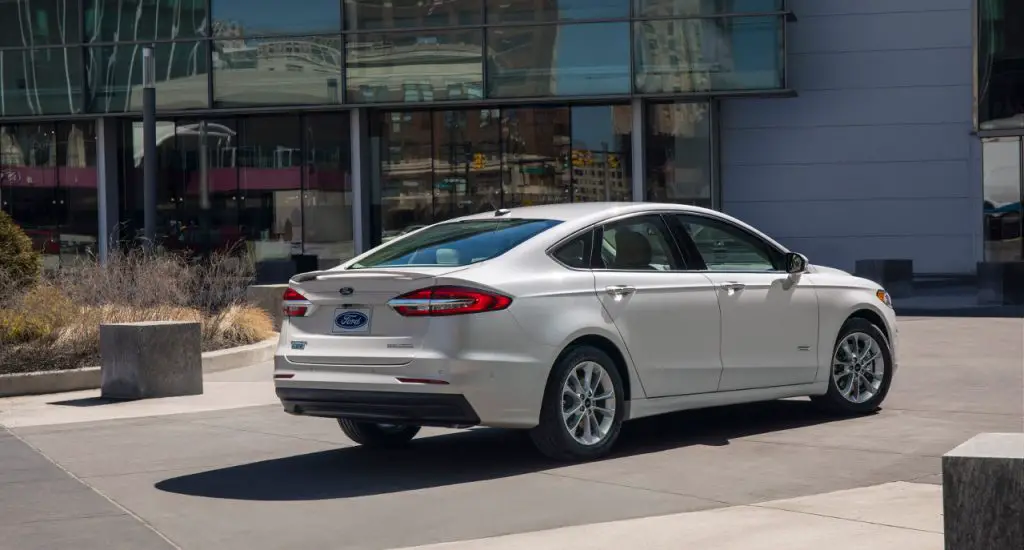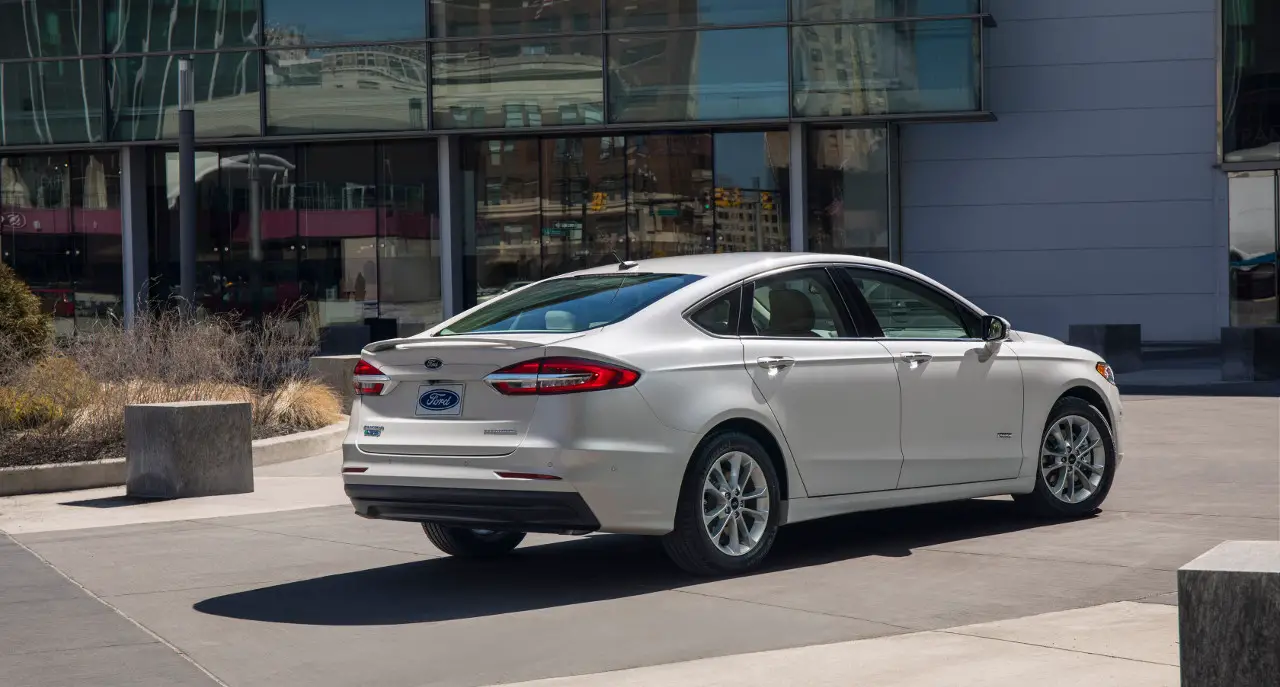 As a result, every 2019 Ford Fusion from the SE on up will feature an 8-inch touchscreen with SYNC 3 infotainment, and an embedded 4G LTE modem for mobile connectivity and onboard WiFi.
Powertrain
If you were hoping for Ford's new 8-speed automatic transmission to migrate to the 2019 Ford Fusion, you'll be disappointed to know that the mid-size sedan soldiers on with the same 6-speed as before, but there have been a couple of tweaks made to the powertrain lineup. The 1.5L EcoBoost is now standard on the SE and SEL models, for instance, while 2.0L and 2.7L EcoBoost engines continue to power the Titanium and V6 Sport, respectively, and the base S model keeps its 2.5L Duratec.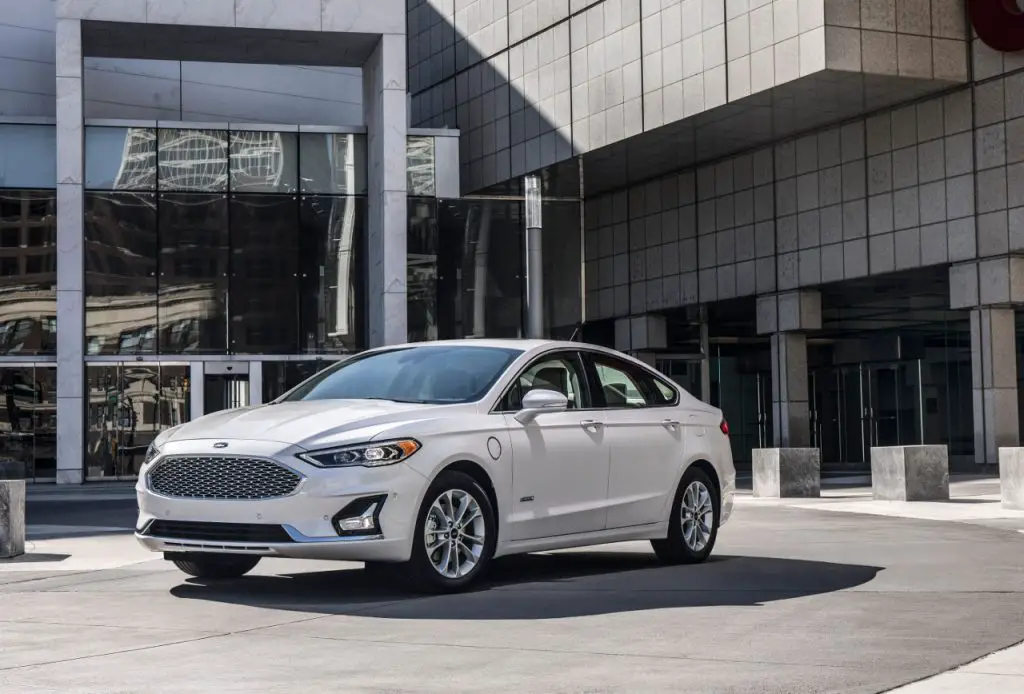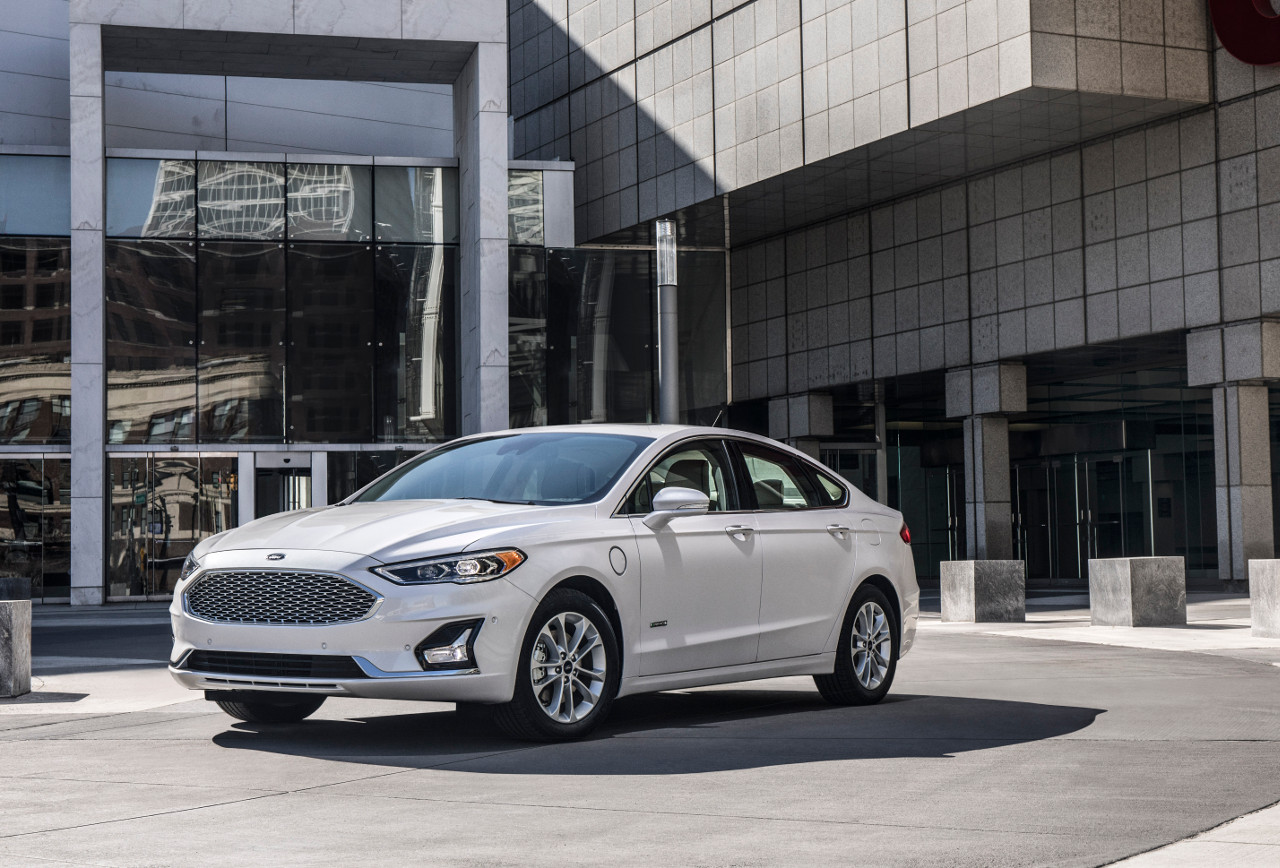 But more importantly, the wizards at Ford's "Team Edison" have been busy playing with the cell chemistry of the Ford Fusion Energi's Li-ion battery pack, managing to squeeze more pure-electric range out of the plug-in hybrid. The new battery pack is rated at 9 kWh (vs. 7.6 kWh on the current one), lending the 2019 Ford Fusion Energi an anticipated 25 miles of electric-only range on a full charge (vs. 21 miles). That may not sound all that impressive, but consider that the new battery pack occupies exactly the same footprint, and weighs all of 3 percent more, for a nearly-20-percent increase in capacity.
---
The updated, 2019 Ford Fusion – Ford's "most technologically-advanced sedan ever," as Corey Holter today referred to it – will go on sale this May, with pricing yet to be announced. Base MSRPs could rise a tad from current levels due to the Fusion's new standard equipment, but we expect the difference ought to be relatively small.