General Motors' premium Cadillac brand today pulled the wraps off of a sporty new variant of its full-size CT6 luxury sedan: the CT6 V-Sport. Somewhat surprisingly, lurking under the hood is not the torquey, supercharged pushrod V8 that many might have been expecting, but an all-new, clean-sheet V8 with dual overhead camshafts and a pair of turbochargers. The new engine displaces just 4.2 liters, and uses efficient direct-injection rather than squirting fuel at the intake ports.
It also utilizes a "hot-vee" configuration, in which the exhaust exits into the valley atop the V8 engine, rather than out the sides. German automakers like BMW, Mercedes-Benz, and Porsche have used similar setups to minimize turbo spool time and increase efficiency, all while reducing packaging size.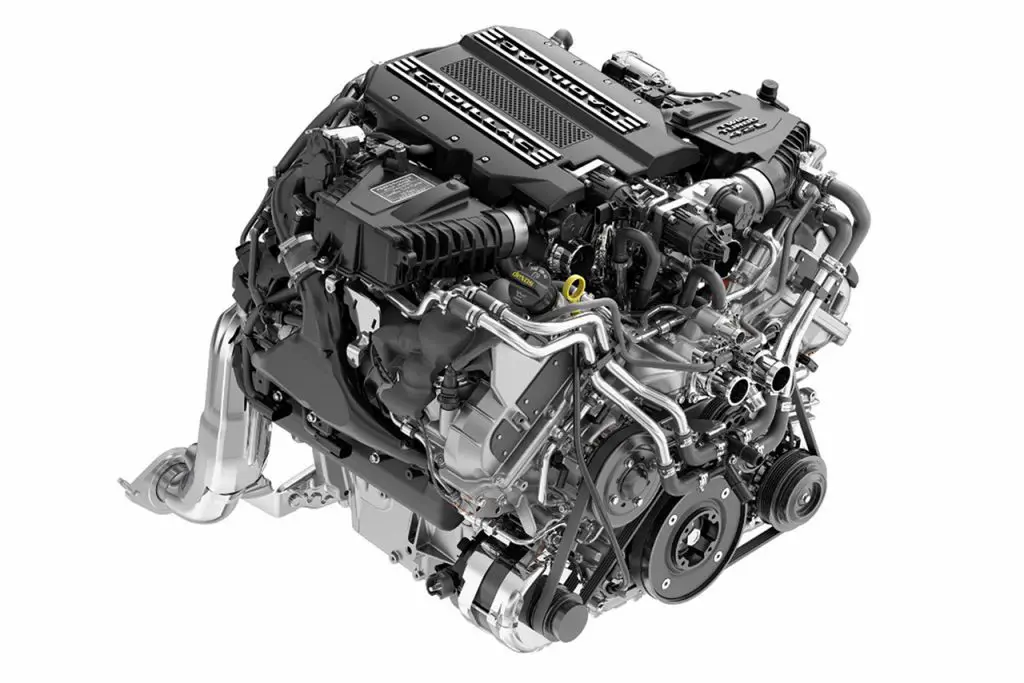 With this new engine, General Motors now has a modern, power-dense dual-cam V8 to combat Ford's excellent 5.0L Coyote – depending on where it's deployed. For now, the engine is poised to remain exclusive to Cadillac, powering the CT6 V-Sport in 550-horsepower guise, while a detuned, 500-horsepower version is slated to make its way into the regular CT6. But it isn't at all hard to imagine a larger, normally-aspirated version finding its way into a future Chevrolet Camaro, where it could directly threaten Ford's latest 460-horsepower, dual-injected Coyote.
Since its introduction for 2011, the DOHC Coyote V8 has been a point of pride among the Mustang faithful, being a much more modern sort of engine than the comparatively crude pushrod small-blocks that have powered V8 Camaros over the years. Now, that point of pride could be destined to become moot.
(Source: GMAuthority)