Like any proper performance-oriented automobile these days, the new, 2019 Ford Edge ST will have a "Sport" mode, the activation of which gets everything from the instrument panel to the transmission ready for spirited driving. Ford today released information on just how the Edge ST will ready itself for shenanigans at the push of a button, and it involves a five-pronged approach.
Instrument Panel
The 2019 Ford Edge doesn't get an all-digital instrument panel like the one the refreshed Ford Mustang offers, but the IP does have an LCD screen. Pop the Edge ST into Sport mode and the displace is reconfigured to feature a big, prominent tachometer – vital for drivers who opt to initiate shifts themselves using the standard shift paddles.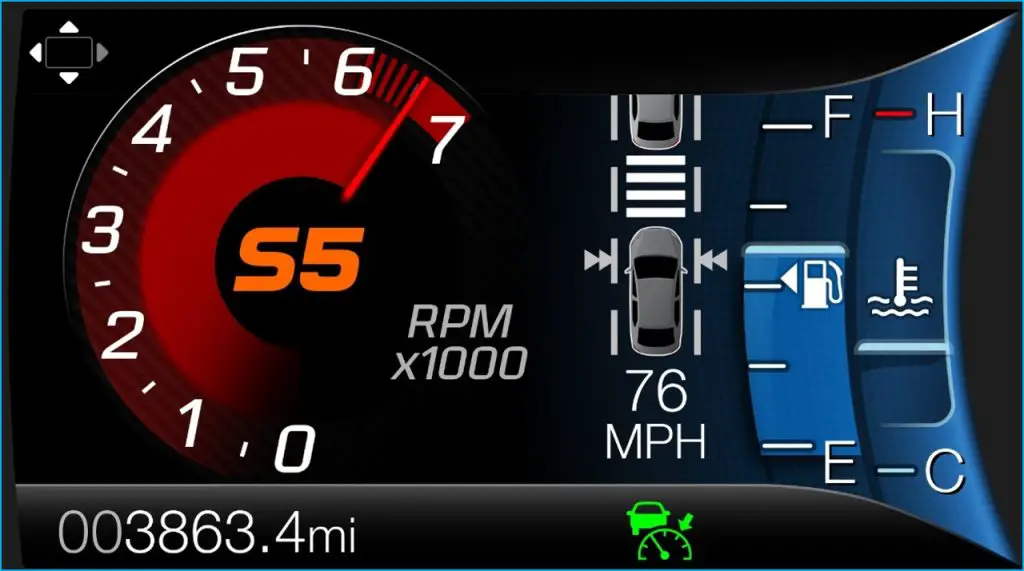 Engine Sound
Ford's "Active Noise Control" opens up in Sport mode to allow more engine noise into the cabin, which not only helps put drivers in the mood for spirited driving, but provides an audible cue for engine speed so that drivers know roughly where they are in the RPM range.
Engine Response
In Sport mode, the Edge ST's throttle mapping is calibrated to provide more immediate response for more satisfying acceleration, while engine braking is also increased. Strictly speaking, none of this improves performance, but it all helps to deliver a sensation of sportiness to the driver.
Paddle Shifters
The shift paddles are fully activated in Sport mode, allowing drivers to control the Ford Edge ST's upshifts and downshifts entirely by hand.
Transmission
Finally, the Edge ST's standard 8-speed automatic transmission completely alters its character for Sport mode, with aggressive shift scheduling that keeps the 2.7-liter EcoBoost V6 within its power band for longer, quick upshifts, and automatic speed-matching for smooth, immediate downshifting. The shift scheduling even alters itself to suit different driving styles and road conditions, holding gears as much as practically possible during cornering, and downshifting aggressively to introduce more engine braking under hard braking.
---
The new Ford Edge ST will go on sale toward the end of summer as a 2019-model-year vehicle, with standard all-wheel drive and a 335-horsepower/380-lb-ft twin-turbocharged engine. It will mark Ford's first-ever use of the "ST" badge on a crossover utility vehicle, although the automaker has confirmed that a Ford Explorer ST is also on the way.