Last month, we brought you spy photos of the upcoming 2020 Ford Escape undergoing testing in Europe. That model looked rather strange, since it was using the shell of the current vehicle on what was obviously a larger chassis that didn't fit the body. The practice is a common one, utilized by many an automaker during the vehicle development process when an actual body of the vehicle being developed is not yet ready for testing purposes. More importantly, those spy shots confirmed one thing: the next Escape, sold as the Kuga in various international markets, will grow slightly in size compared to the current model, while likely gaining a third row seat.
That's why we were so puzzled to see the spy shots we bring you today, since they show a much smaller Ford crossover, one that will clearly have no space for a third row. At first, we wondered whether the vehicle we're looking at here is even a Ford Escape to begin with… but then it hit us: the model in question is a smaller and sportier variant of the next-gen Ford Escape. Let us explain.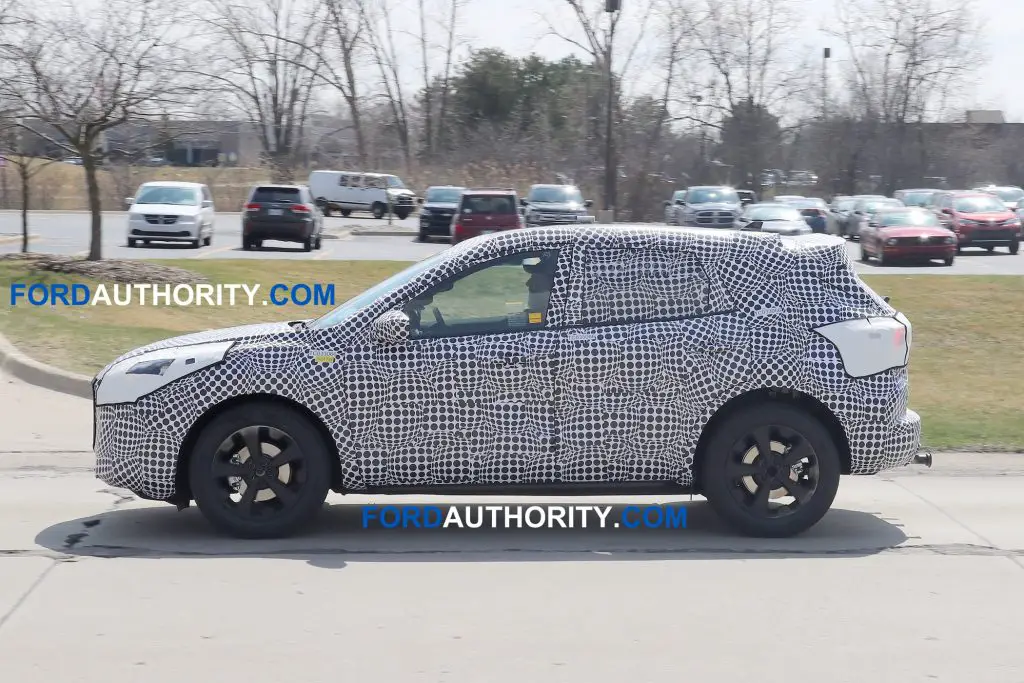 Imagine a scenario where the next Ford Escape is available in two models: the first will be a direct replacement to the current, third-generation Escape/Kuga. Compared to the current model, that next-generation Escape will grow slightly in length as a result of a longer wheelbase, while having a traditional roofline that enables the fitment of a third row. Meanwhile, a second vehicle – let's call it Escape Sport – will sport a shorter wheelbase and thus be slightly shorter, while having a sportier design along with a less conservative roofline. We believe that the second of these – the hypothetical Escape Sport in our examples – is what we're looking at here.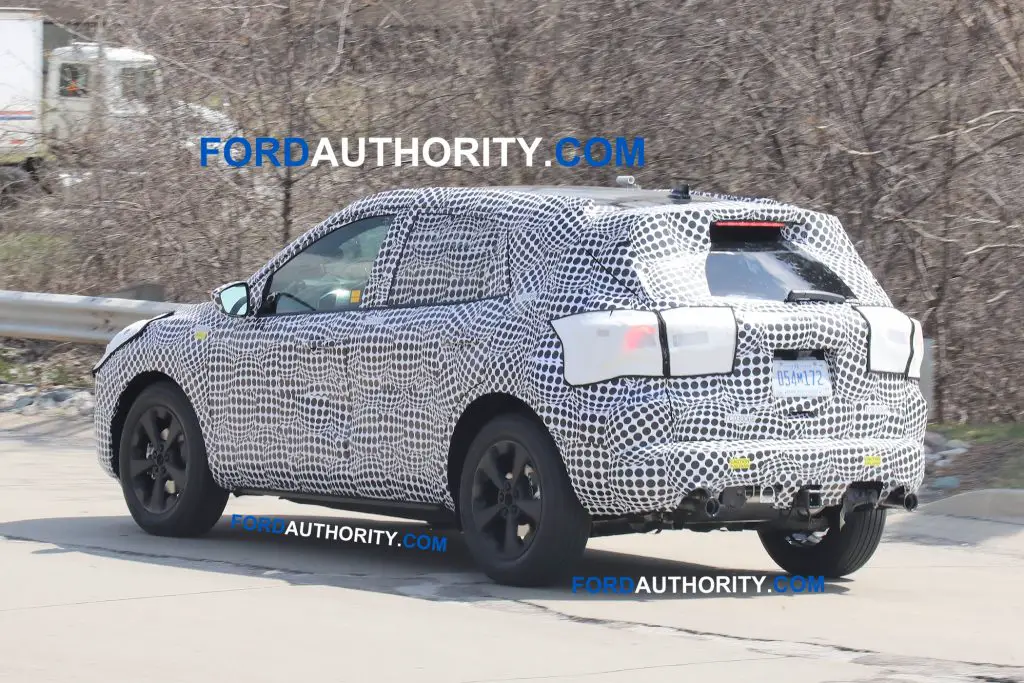 Both models will technically be "compact" in size, and both will utilize the new Ford scalable front-drive platform introduced by the all-new 2019 Ford Focus. Furthermore, both will likely share powertrains, front styling elements, interior design and componentry, as well as other features and equipment.
If true, Ford's approach with the next Escape will be very similar to that taken by Volkswagen with the new Tiguan: the regular-wheelbase model with two rows of seating is sold in select markets like Europe, while the extended-wheelbase variant with three rows is offered in China and North America.
All in, we could be totally off on the whole situation… but something tells us our prognosis is right on the money.