Ford Motor Company today introduced a brand-new Ford Police Interceptor Utility Hybrid, meant to fulfill law enforcement's need for both lower operating costs and stronger performance. The new law-enforcement tool appears to be built around the next-generation Ford Explorer, which – like the Lincoln Aviator previewed at the 2018 New York Auto Show – is slated to arrive for the 2020 model year. In a break from the current Explorer, the next-generation one is expected to offer either rear- or all-wheel drive, and one or more hybrid powertrains will be available.
That's unlike the new Ford Police Interceptor Utility shown today, which will ship with all-wheel drive as standard. Even still, Ford is anticipating an EPA-estimated 24 miles-per-gallon from the new crossover on the combined cycle, representing about a 40-percent improvement over today's 3.7L V6 law-enforcement utility. The hybrid's batteries, Ford says, are specially located to avoid compromising passenger or cargo space, and while the vehicle's stationary, they'll allow officers to run their many electronic gizmos (lights, computers, radios, etc.) often without idling, further saving on fuel consumption in the field.
Overall, the improved fuel economy and lessened idle times of the new Ford Police Interceptor Utility Hybrid are expected to save police agencies up to $3,200 per year, per vehicle, in fueling costs. That'll be coupled with quicker acceleration and a higher top speed, Ford projects.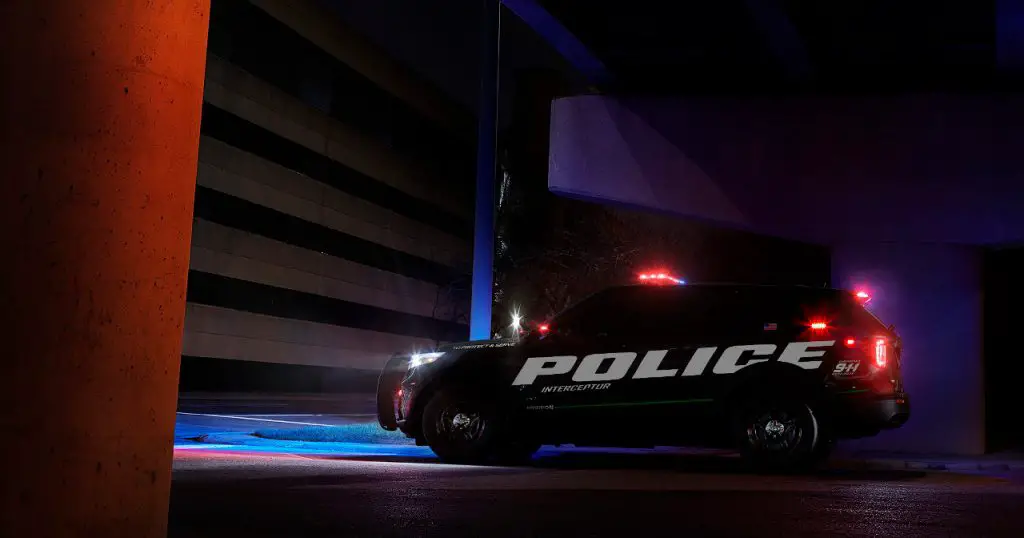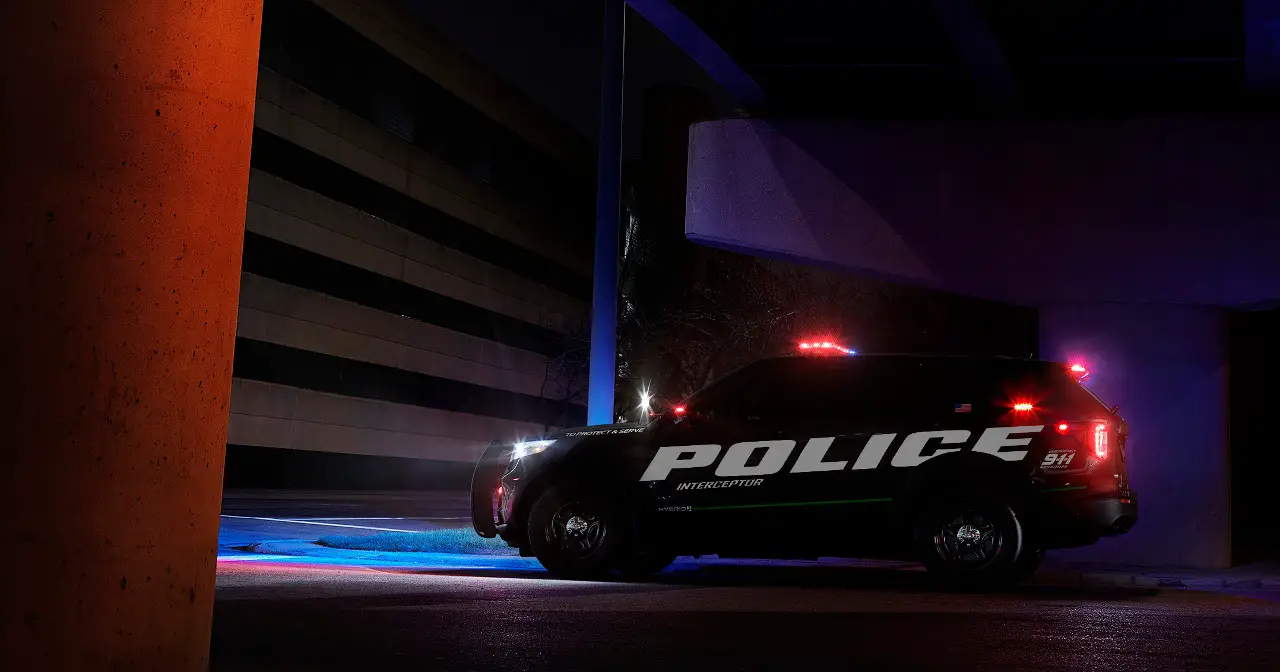 "We're committed to electrifying vehicles for all customers, including law enforcement who need the high performance and low operating costs that Ford's next-generation hybrids will excel at providing," says Ford Executive VP of Product Development and Purchasing Hau Thai-Tang. "Standard all-wheel drive is important because crooks don't stop when it rains."
The all-new Ford Police Interceptor Utility Hybrid will go on sale next summer, with production taking place at Ford Chicago Assembly. Chances are the all-new, 2020 Ford Explorer will launch at around the same time.