Last November, Ford began testing a radical new invention to help line workers. It's called the EksoVest and comes from a Ford partnership with Ekso Bionics. Now, the automaker has officially made the technology available to employees.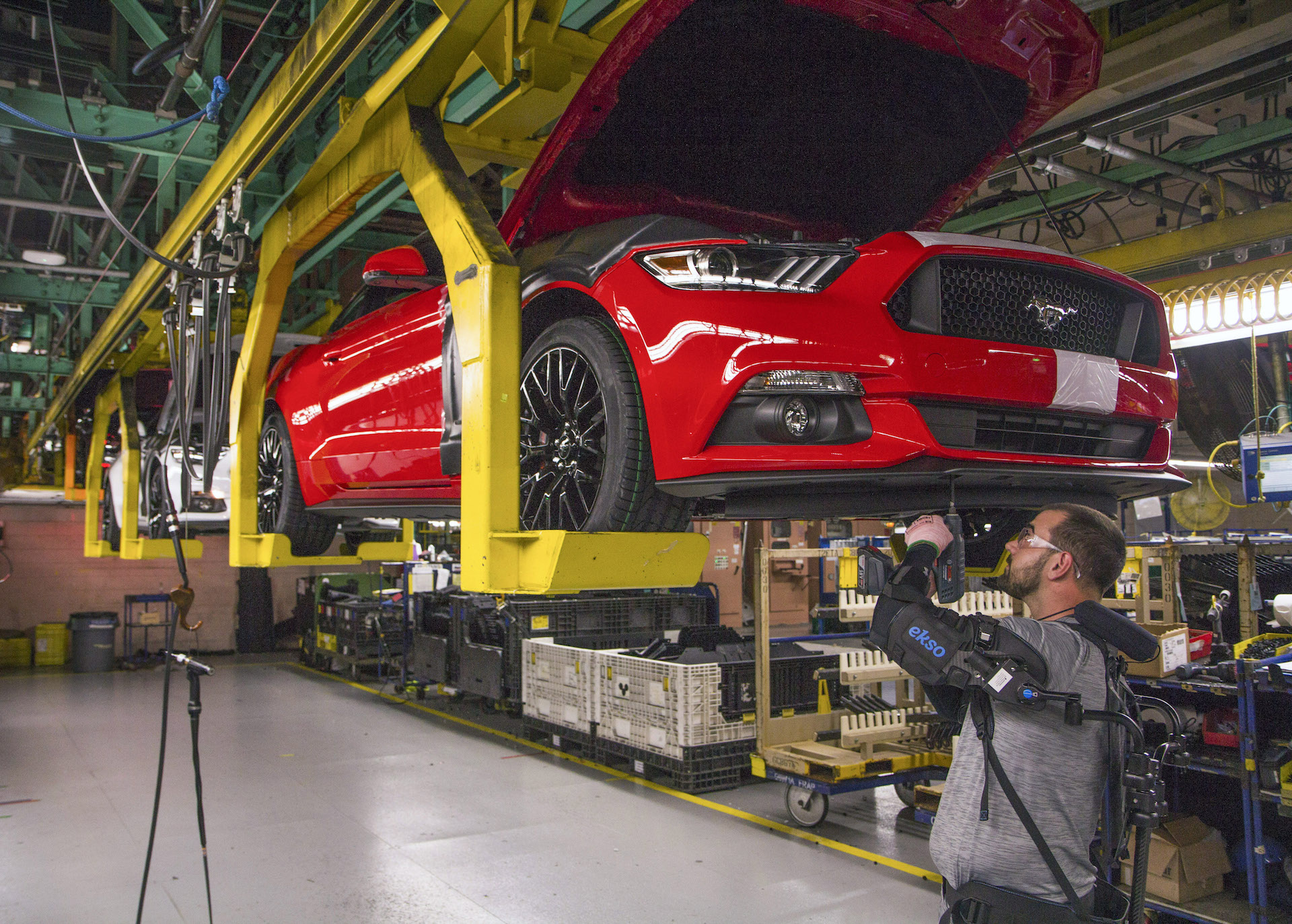 Ford announced on Tuesday that every plant in North America, and numerous others globally, now have access to the EksoVest. The garb provides lift assistance from 5 to 15 pounds per arm and will support workers primarily tasked with overhead installation jobs. The tools line workers use often weigh as much as a watermelon, which workers lift above their heads thousands of times per day. The EksoVest provides assistance to reduce fatigue and lessen the chance of injury from the repetitive motion.
During the trials, Ford said it received tremendous feedback from employees.
"Any job that's overhead, I wouldn't work without it," Nick Gotts, an original EksoVest operator at Flat Rock Assembly, said.
The feedback provided helped Ford and Ekso Bionics hone technology's capabilities and ensure the vest wasn't too bulky to inhibit motion. Even with its specific purpose, the EksoVest fits a variety of body types from workers ranging from 5 feet 2 inches tall to 6 feet 4 inches tall.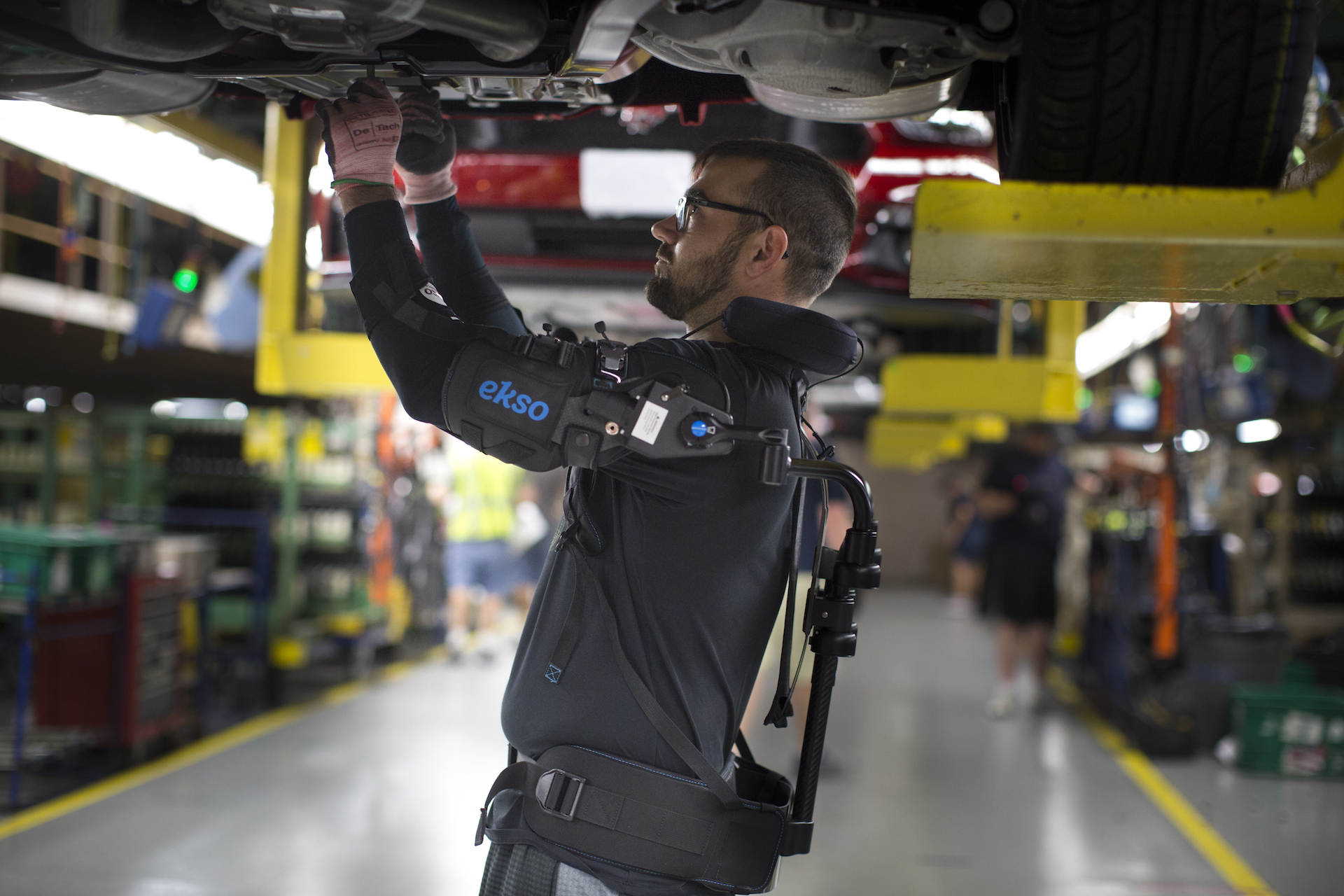 It's imaginable we'll see a day when every physical job offers bionic assistance, and that's exactly what Ford's Ekso Bionics partner plans for.
"[It's] our mission is to augment human capability with wearable technology and robotics that help people rethink current physical limitations and achieve the remarkable," Jack Peurach, CEO of the company said.