A production-ready version of the Ford Transit Custom PHEV (Plug-in-Hybrid Electric Vehicle) will be unveiled this week at Germany's IAA Commercial Vehicles show from September 20th through the 27th. Pre-production examples of the commercial van have already been deployed in studies in the U.K. and Spain as Ford tries to better understand how plug-in-hybrid technology can best help lower emissions and conserve fuel in the field. The van's water-cooled lithium-ion battery pack provides up to 31 miles of pure-electric driving range, and a 1.0L EcoBoost I3 acts as an onboard range extender, giving it more than 310 miles of total range.
At the show, the Ford Transit Custom PHEV will appear alongside a new, more-efficient version of the regular Ford Transit with a segment-first 48-volt mild-hybrid system, exclusive to manual-transmission-equipped examples. The mild-hybrid commercial van will launch in mid-2019, as Ford updates the entire Ford Transit product line with a new front-end design and a freshened-up interior with superior stowing.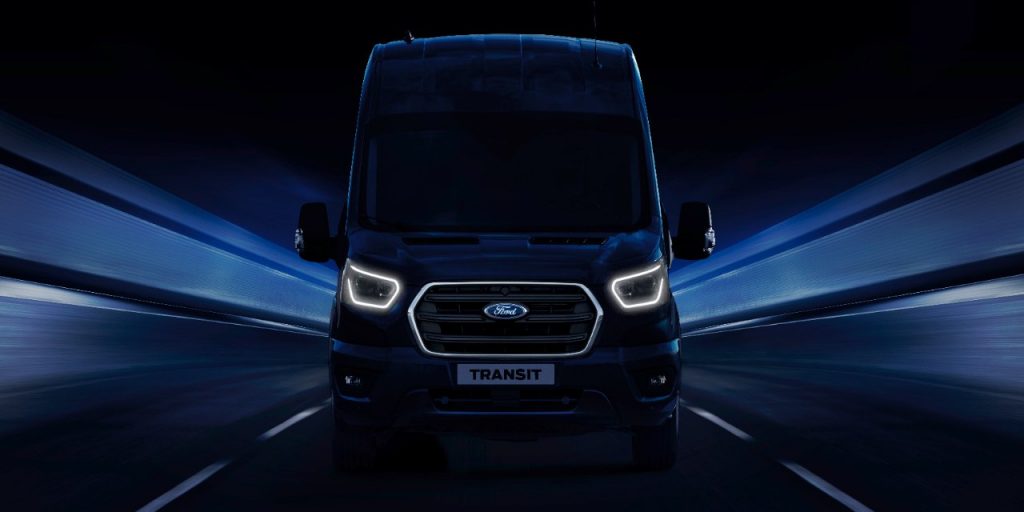 Accompanying both models – although it isn't quite a commercial product – will be the all-new Ford Ranger Raptor. That model, too, is slated to go on sale in Europe in mid-2019, boasting a 2.0L twin-turbo EcoBlue diesel with 210 horsepower and about 370 lb-ft of torque.
Finally, Ford will display the same connected-vehicle fleet solutions that it showed here in the U.S. back in June, which allow fleet operators to keep tabs on fuel consumption, driver location, driver behavior, and more through a web-based application. If Ford's OEM solution isn't deemed up-to-snuff, fleet operators will have the option of contracting with a third party for custom-tailored fleet solutions, getting constant, OEM-grade vehicle data through each commercial vehicle's embedded modem.