Like many modern all-wheel-drive passenger vehicles, the 2019 Ford Edge – including ST – will have the ability to switch between two- and all-wheel-drive on-the-fly, saving fuel by only powering the front wheels whenever appropriate, and engaging the rear wheels for extra traction whenever it's needed. But unlike many other passenger vehicles on the road today, the refreshed Ford Edge will use a form of artificial intelligence to do it, employing dozens of sensors to detect such things as wheel slip, windshield wiper usage, and ambient weather conditions, and then crunching the numbers to determine when AWD traction is needed.
The 2019 Ford Edge's new, electronic "brain" that handles all of this information can make that determination in just 10 milliseconds, according to the automaker, using a form of artificial intelligence known as "fuzzy logic".
"'Fuzzy logic' refers to the algorithm," says Ford Driveline Applications Supervisor Scott Beiring. "It's like you or I determining what to wear based on reading a weather forecast, where we're going, the time of year and looking outside. In the case of the new Edge, just because the windshield wipers are on doesn't mean all-wheel drive is going to engage. The algorithm makes the call based on a variety of things that are happening – but much faster than a person could process.
"There are similar systems out there, but none quite like this," he says. "The fact that we're able to switch seamlessly and without any input from the driver, that's the real magic."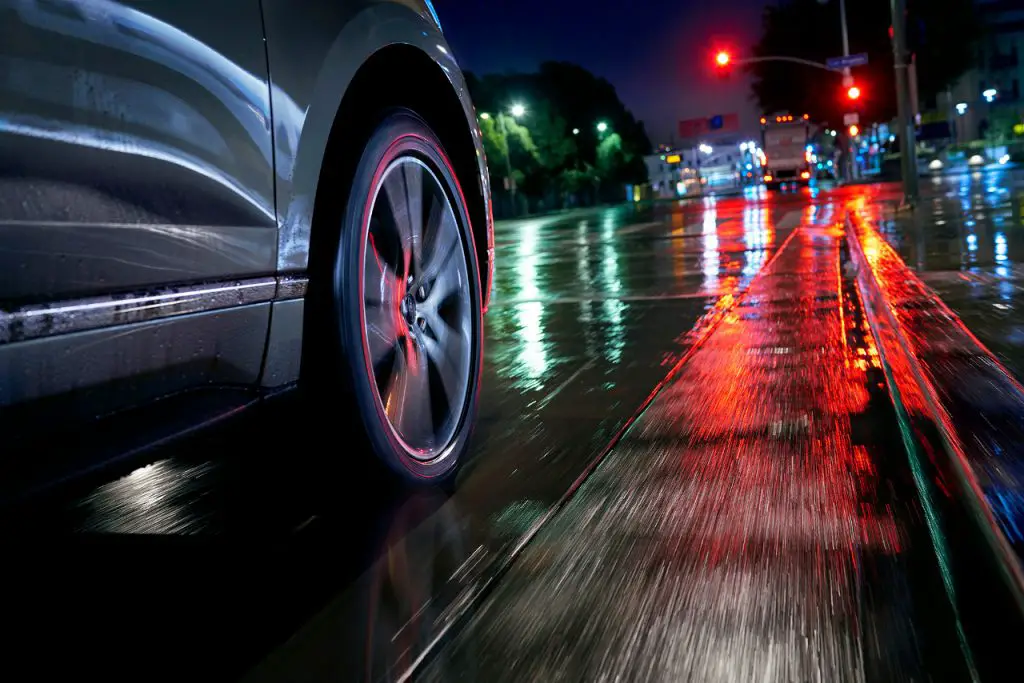 When the system determines that AWD traction is necessary, it can quickly, seamlessly engage to send as much as 100 percent of the available torque from the front to the rear axle to help the driver maintain control in treacherous conditions.
"The concept is pretty simple, it was the execution that was the challenge," Beiring says. "Shifting between two- and all-wheel drive needs to be fast and seamless enough that the customer doesn't know it is happening."
Partly because of this system, the refreshed, 2019 Ford Edge AWD is able to deliver an EPA-estimated 21 mpg city and 28 mpg highway – 1 mpg better in each testing cycle than the outgoing 2.0L model with AWD. The all-new Ford Edge ST, with its bigger 2.7L EcoBoost engine, yields an EPA-estimated 19 mpg city and 26 mpg highway – figures that are 2 mpg better than the outgoing 2.7L AWD model.