On Friday, Ford boasted some serious numbers for the all-new, 2019 Ford Ranger pickup in the North American market, including a best-in-class maximum payload rating of 1,860 pounds, and up to 7,500 pounds of conventional towing capacity when properly configured. The truck's 2.3-liter EcoBoost I4 engine pumps out a hefty 270 horsepower and 310 lb-ft of torque, making it more capable than even V6-powered petrol-fueled trucks in the segment, and that engine is backed by the same ten-speed automatic transmission that moves (most of) the 2018 Ford F-150 range.
The truck also boasts a high-strength steel frame and a stout solid rear axle with Hotchkiss suspension, which further contribute to the 2019 Ford Ranger's towing and hauling capabilities.
"Think of Ranger as the biggest and most capable backpack for your gear," says Ford Ranger Chief Engineer Rick Bolt. "With 1,860 pounds of maximum payload, Ranger can haul nearly a ton of gear to enable your next adventure."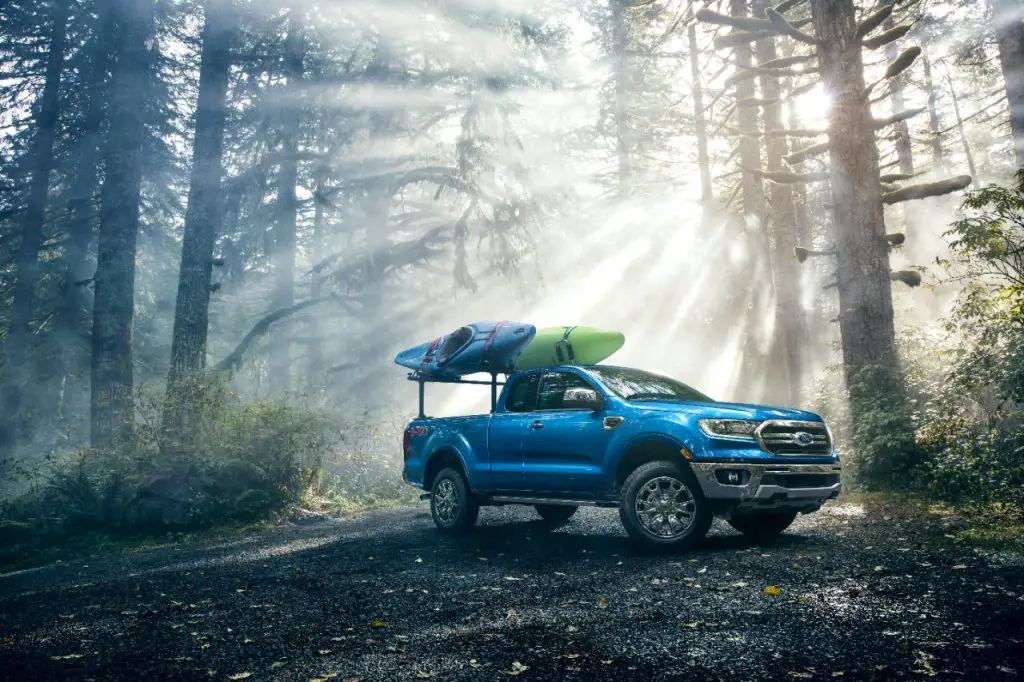 Volume production hasn't yet begun at Ford's Michigan Assembly Plant in Wayne; it's slated to start up later on this year. The plant just called it quits on the compact Ford Focus car earlier this year, as Ford begins to phase out its "traditional sedan" models in the North American market. At some future date, the 2019 Ford Ranger will be joined by an all-new Bronco SUV – Ford's first since 1996 – at the Michigan Assembly Plant.
About The 2019 Ford Ranger
Like the Bronco, the all-new Ranger revives a nameplate not seen in the North American market for quite some time, the last example rolling off the line in late-2011. Ford continued to sell the midsize pickup globally after discontinuing it in North America, however, with design and engineering conducted by Ford's Australian division. The new truck, too, "might as well talk with an Australian accent," as Ford President of Global Markets Jim Farley told reporters at the 2018 Detroit Auto Show.