The 2019 Ford Ranger has begun to roll off the line at the Ford Michigan Assembly Plant in Wayne, MI, and dealers, members of the press, and plant employees were able to sample a taste of what the global midsize truck can offer. But only from the passenger's seat, for now.
Watch this space to get a full impression on how the 2019 Ford Ranger is to drive both on the road and off in the next month or so, but for now we can confidently say that the truck has formidable off-road chops. Raptor, or no Raptor, the 2019 Ford Ranger isn't afraid of steep hills, sketchy embankments, and even some wheel cocking undulations that are usually reserved for trucks marketed towards more off-road uses.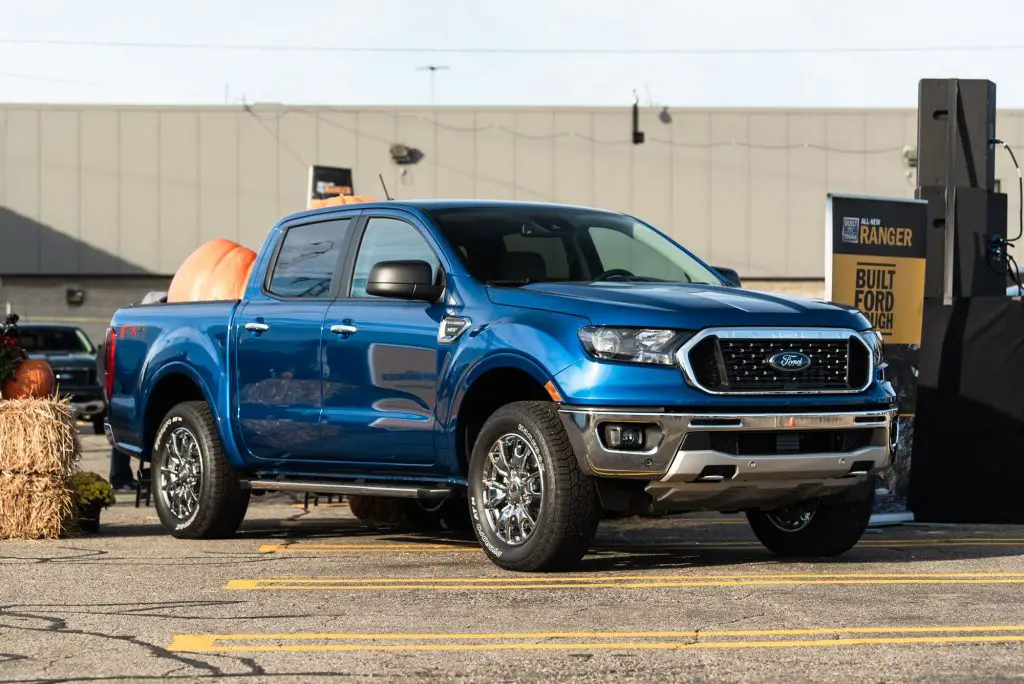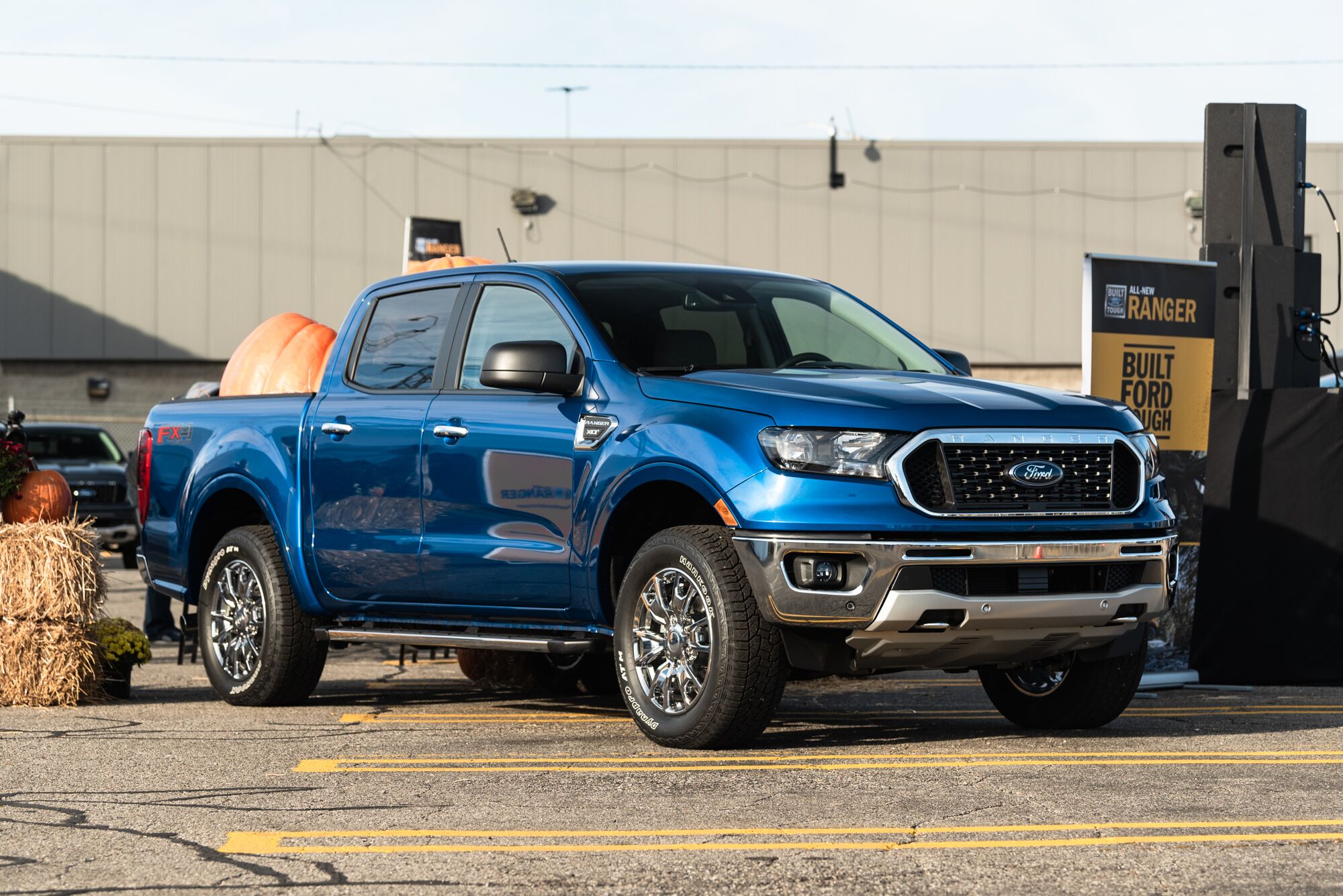 All 2019 Ford Ranger trucks at this demonstration were 4X4 Super Crew configurations. Speeds carried during these ride-along demonstrations conducted by Ford engineers were too low to get an honest impression on how well the 2.3L EcoBoost – an engine shared with the Ford Mustang – works in the application of a pickup truck. However, the engineers piloting the 2019 Ford Ranger pickup trucks around the demonstration course were able to show off how Trail Control works in a controlled off-road setting. The feature is otherwise only found on the Ford F-150 Raptor, which helps build the off-road chops of this (non-Raptor) 2019 Ford Ranger.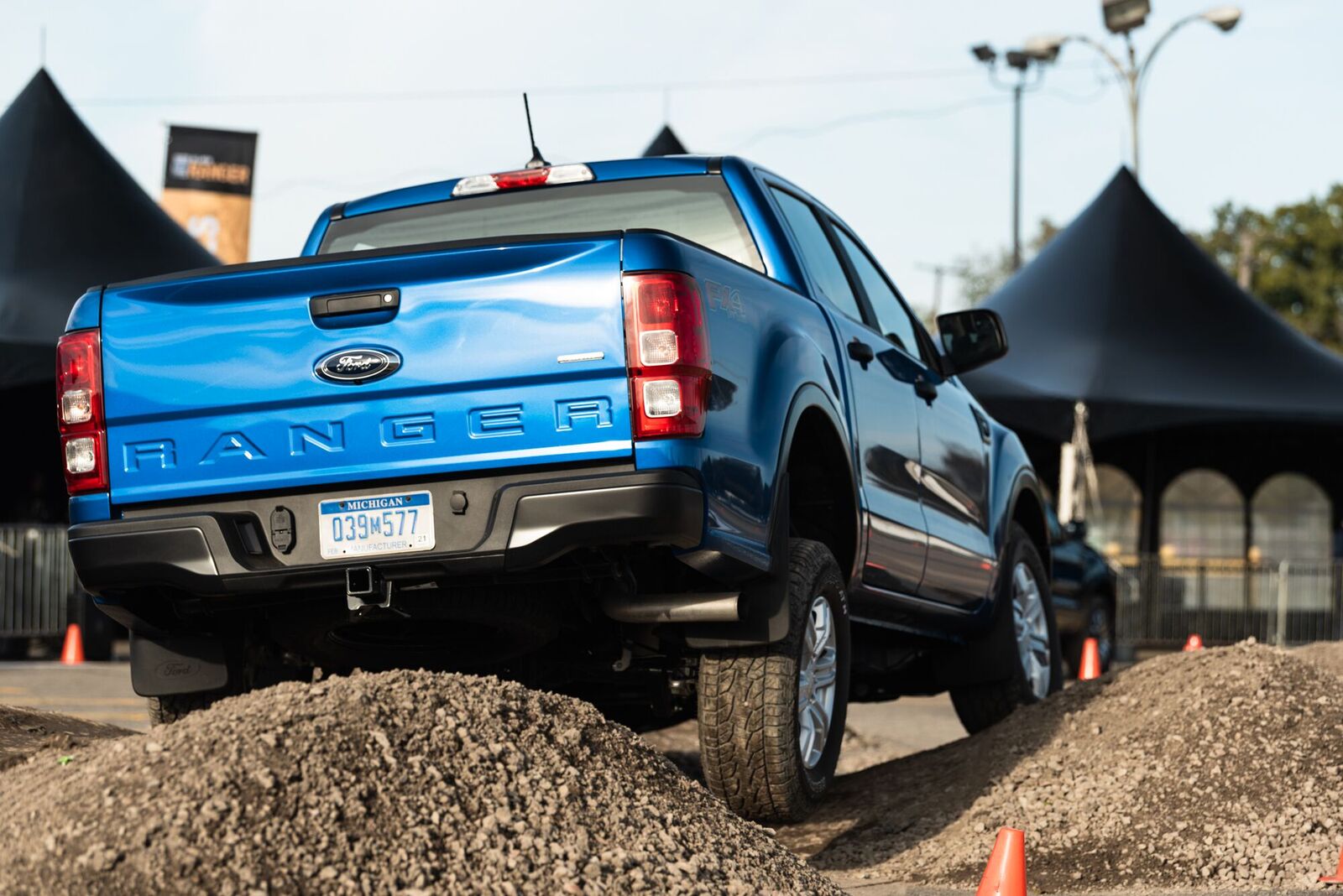 Like cruise control, the driver activates this low-speed feature via the push of a button, and then feet are able to relax off the pedals. Speed can still be modulated with the brakes. We're not sure how beneficial this feature is for the hard core off road crowd, but seasoned veterans of the dirt insist that it's a worthwhile piece of kit. An available rear-locking differential also adds to the Ranger's arsenal.
Ford tends to not shy away from showing just how off-road capable its baseline trucks can be. For further proof, read up on how the 2018 F-150 Diesel fared in a grueling, muddy off-road course riddled with logs, ruts and other generally ill-advised terrain conditions. In the case of the 2019 Ford Ranger, engineers circled the truck around a 22 percent embankment, where the truck looked like it was going to roll at any given moment, yet heroically refrained from doing so, and in the process demonstrated a balance and grip well beyond the expectations of most midsize truck owners.
So while the 2019 Ford Ranger Raptor isn't going to be offered in the United States, casual truck buyers and off-road enthusiasts alike will nevertheless be impressed by what the more conventional Ranger can do. We can't wait to climb into the driver's seat for a full review soon.