Somehow or another, the owner's manual for the all-new, 2019 Ford Ranger pickup truck has leaked, and Ranger5G has the entire document available on its website, along with a Quick Reference Guide and a Packaging Guide. The documents appear to be completely legitimate, giving us the opportunity to get intimately acquainted with the all-new Ford Ranger before the midsize truck launches next year.
The Owner's Manual is nearly 500 pages in length, going over all the usual aspects of operating the 2019 Ford Ranger, but of particular interest is a section that goes over the operation of the optional Terrain Management System. On the Ranger, the system has Normal, Grass/Gravel/Snow, Mud/Ruts, and Sand modes, selectable with a button on the center console. Of the four modes, the latter three can only be activated while the truck is in four-wheel-drive.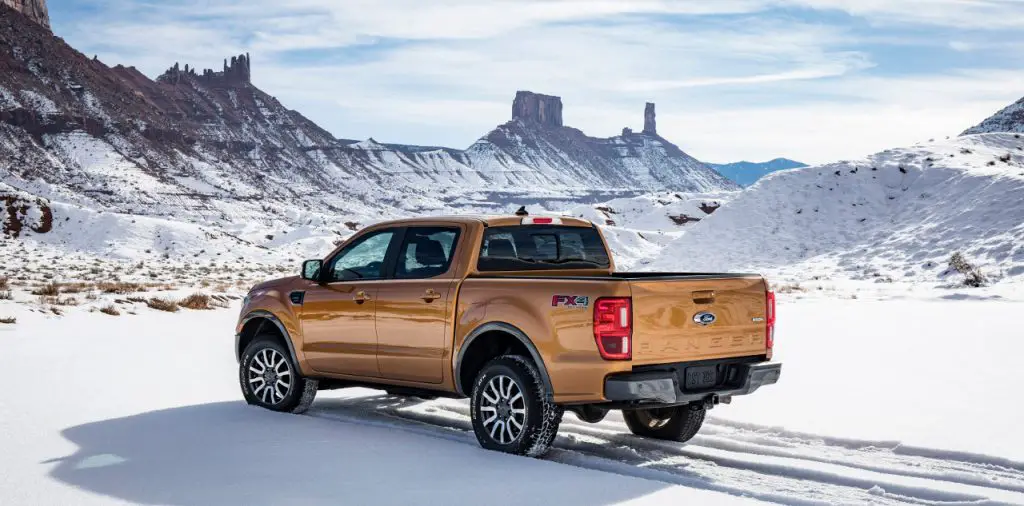 Even more intriguing is a section on operating the 2019 Ford Ranger's Trail Control feature – an all-new technology that functions essentially like cruise control off-road. It maintains a steady speed on loose driving surfaces, working the throttle and brakes automatically at speeds of up to 20 mph in 2WD or 4-Hi mode, or 10 mph in 4-Lo, so that the driver can focus on navigating and handling the wheel. The speed can be increased or decreased using buttons on the steering wheel, or decreased by braking, and turned off with a separate Cancel button.
The 2019 Ford Ranger marks the nameplate's return to the North American market after a six-year hiatus. The all-new truck is powered exclusively by a 2.3-liter EcoBoost I4, paired with a ten-speed automatic transmission. In certain global markets, a high-performance, off-road-oriented Raptor model will be offered, but sadly, that variant won't be offered in the U.S., where the full-size Ford F-150 Raptor is the Blue Oval's rugged performer of choice.