The hardest thing for a hotly anticipated vehicle to do is to be kept under wraps before its official unveiling. Industry-wide, we've seen this happen time and again, and no model in particular appears to be safe. From the C7 Corvette Stingray, to the all-new Toyota Supra, and now the 2020 Ford Mustang GT500.
What's expected to officially debut during the 2019 Detroit Auto Show in January, the 2020 Ford Mustang GT500 may have been revealed to dealers in Las Vegas this week. And while we're sure no photography was allowed, one Instagram account seems to have gotten a few shots of the range-topping Mustang.
The new front fascia does seem to match exactly with at least what's been officially teased by Ford in a previous GT500 teaser image. Additionally, the candid camera shots expose extensive aerodynamic work – suggesting the the 2020 Ford Mustang GT500 is a track attack toy much like the Chevrolet Camaro ZL1 1LE. The range-topping Camaro is currently the quickest muscle car from all three Detroit automakers when it comes to wrangling a road course. The all-new Mustang GT500 aims to leapfrog the 650 hp Camaro. Nay – it needs to.
View this post on Instagram
The New 2019/2020 Ford Mustang Shelby GT500! If you work at a Ford dealer and will sell me this car at MSRP please direct message me! I will leave a deposit today! ????
The 2020 Ford Mustang GT500 is expected to pack at least 700 horsepower under the hood, with some reports suggesting as much as 720 horsepower. Such massive output eclipses every variant of the Chevrolet Camaro, and even that of the Dodge Challenger Hellcat. Power is still expected to be sent to the rear wheels, and we could see some trick software to help keep the tires from turning into a cloud of rubbery smoke when all of that power starts looking for traction.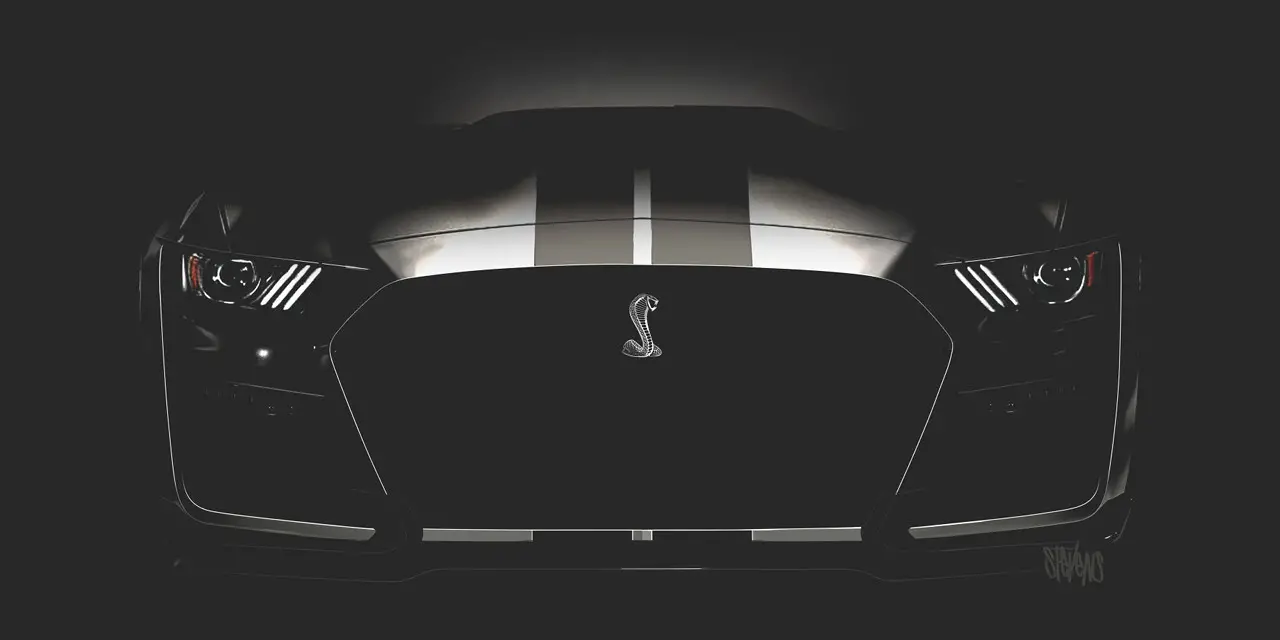 Further rumors have suggested that Ford will incorporate a supercharged version of the Coyote V8, bored out to 5.2-liters and could have a redline as high as 7,500 rpm, and enough output to carry the downforce-laden Mustang to 190 miles per hour. That power is said to be transferred through a carbon-fiber driveshaft into a 3.73:1 rear axle. Again, these are unconfirmed rumors via forum sites, and the information from them should always be taken with a heaping grain of iodized salt. Both manual and automatic transmission variants have been spied on public roads, as well.
Rounding off the rumors, the 2020 Ford Mustang GT500 could weigh in at 4,225 lbs, which is rather heavy. Though with so much horsepower, the power-to-weight ratio could be superior to the lighter, weaker Camaro ZL1. We await any and all official news come January, when the 2019 Detroit Auto Show commences in the dead of winter for the final time, before a summery switch to June in 2020.
[nggallery id=23]