Detroit's City Council has approved tax breaks totaling $104 million for Ford's planned redevelopment of Michigan Central Station – the long-abandoned train station in Detroit's Corktown neighborhood, which Ford bought earlier this year for a total of $90 million. The tax breaks will be spread over 35 years, and Ford is planning to invest a total of around $740 million into the creation of an autonomy and electric-vehicle campus in Corktown.
The $104-million figure covers only city tax breaks relating to the Ford train station; according to Crain's Detroit Business, another $135 million in breaks over 35 years has been approved through the Obsolete Property Rehabilitation Act, a Commercial Rehabilitation District, and a Renaissance Zone. The Renaissance Zone designation will grant Ford a 30-year break on Detroit's corporate income tax and utility tax, starting in the sixth year.
In return for the tax breaks, Ford Motor Company has agree to invest $10 million into the greater Corktown neighborhood as part of a community benefits agreement. The $10 million will be split between affordable housing projects ($2.5 million) a city revolving loan fund for real estate development ($2.5 million), and education and workforce training programs ($5 million).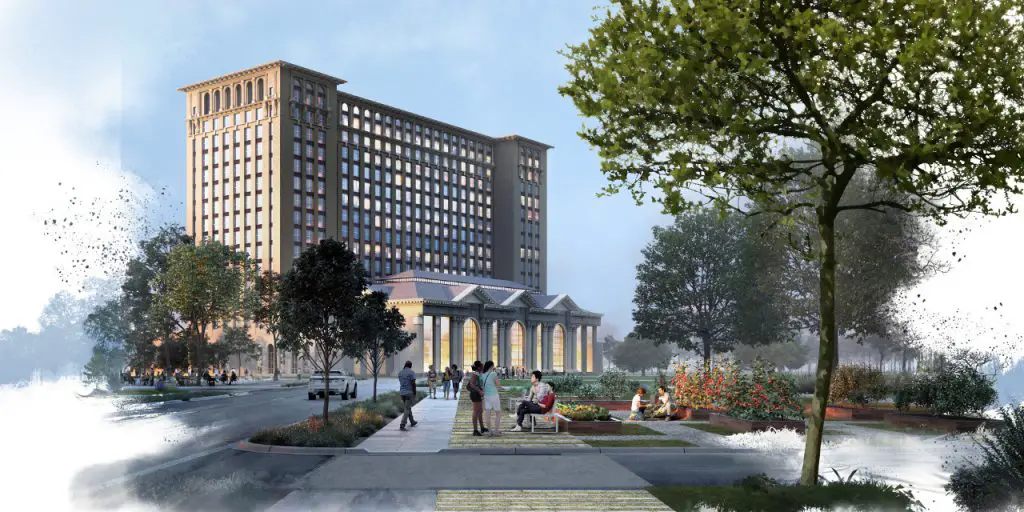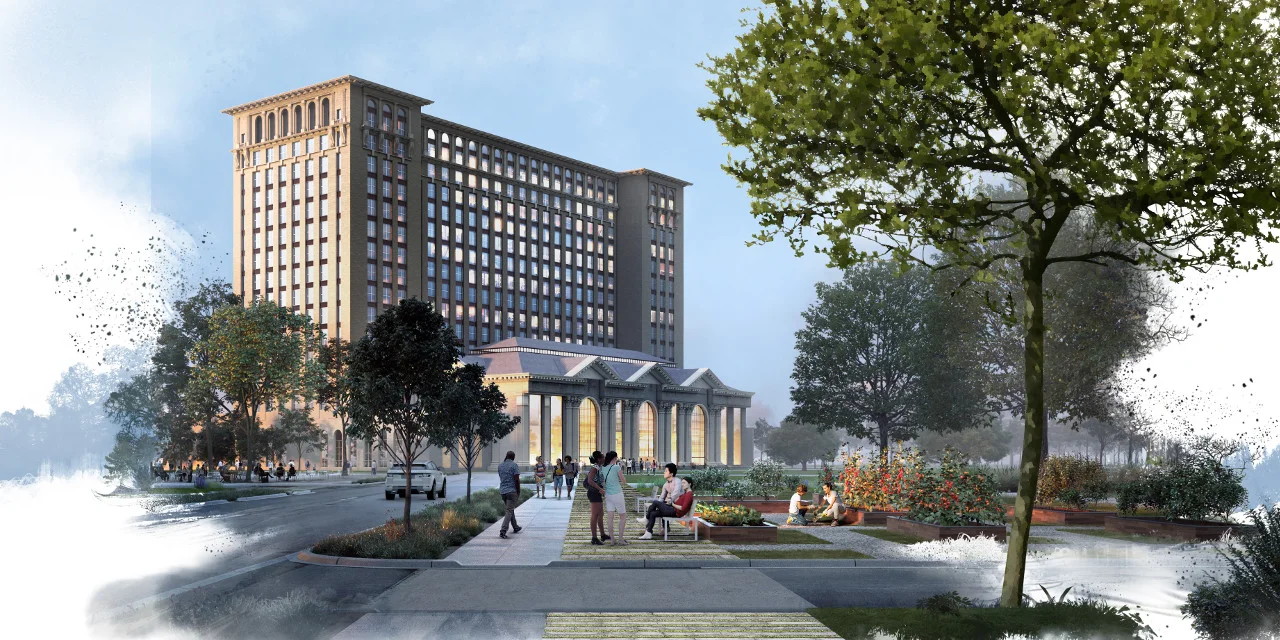 When completed by 2022, Ford's Corktown campus will house a projected 2,500 Ford employees, and another 2,500 employees from companies working closely with Ford in the areas of autonomy and electric vehicles – suppliers, contractors, and the like. In addition to the Ford train station itself, the automaker will also renovate the nearby former Detroit Public Schools book repository, and construct a four-story, 290k-square-foot building on the site of a former brass factory on Rosa Parks Blvd.
After its rehabilitation, the ground floor of the Ford train station will house event space, food, retail, and other miscellaneous things, while the top-most floors of the tower could be made into apartments, the automaker says.
The Detroit Economic Growth Corporation (DEGC) estimates that Ford's Corktown campus will provide a net benefit to the city of $371 million over the 35 years, even after tax breaks are accounted for.