In a meeting with U.S. President Donald Trump this week, rapper Kanye West embarked upon a rant that touched on mental health, the 13th Amendment – which abolished slavery – and the universe. But just as unexpected, Mr. West also shared his opinions regarding Ford Motor Company, telling President Trump that Ford should build "the dopest cars," before backtracking and explaining that he doesn't quite care for words like "dope".
"One of the things we gotta set is Ford to have the highest design, the dopest cars, the most amazing — I don't really say dope," Mr. West told President Trump before a group of reporters. "I don't say negative words and try to flip them. We just say positive, lovely, divine, universal words. So the fly-est, freshest, most amazing car."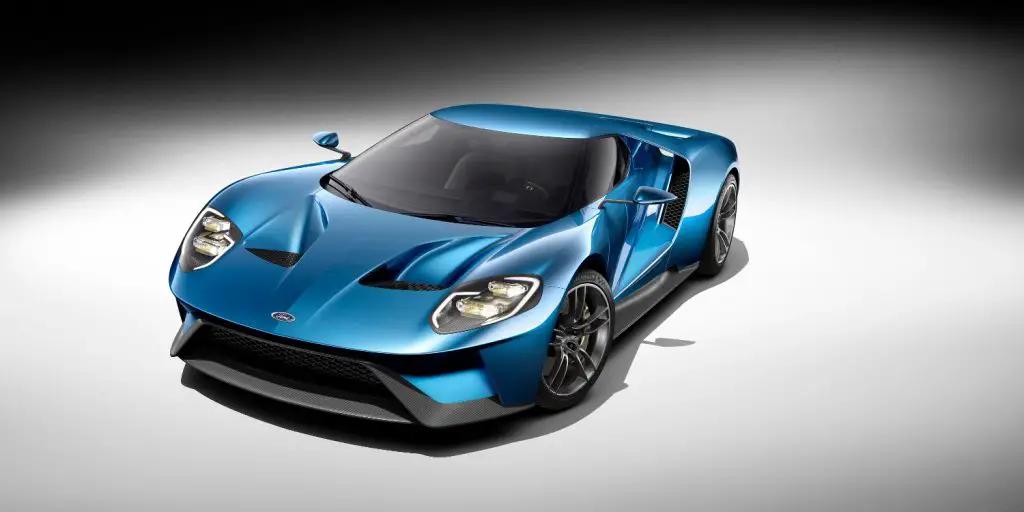 Why Mr. West has chosen to direct his focus to Ford rather than fellow Detroit automakers General Motors and Fiat Chrysler Automobiles isn't quite clear, but the rapper wasn't to dwell on the matter. Instead, he promptly produced a smartphone, telling Trump: "And what we want to start with is… I brought a gift with me right here.
"This right here is the iPlane I," Kanye West said, referring to an image of an airplane that he had loaded onto the phone. "It's a hydrogen-powered airplane, and this is what our president should be flying in."
It's unknown whether Mr. West was trying to indicate that Ford Motor Company ought to produce the plane, or what ability the rapper felt Trump might have to effect either the "dopest car" or the "iPlane I".
In response to Kanye West's comments regarding the automaker, Ford Motor Company VP of Communications Mark Truby said "it's like we always say: you can't spell 'fresh', 'fly', and 'dope' without 'Ford'."
---
Kanye West has become a vocal supporter of U.S. President Donald Trump, frequently defending the president on Twitter, and often publicly sporting Trump's trademark "Make America Great Again" hat. In one tweet, Kanye said that both he and the president are "dragon energy," referring to Trump as his "brother."
(Source: Detroit Free Press)
Sweepstakes Of The Month: 2021 Ford Mustang Shelby GT500 plus $25K in cash. Details here.