Forget about Cyber Monday and Black Friday, and all those gifts you were going to buy online. Instead, plunk down your holiday money on the custom-made Hennessey Performance Engineering 2018 Ford Velociraptor 6×6 eBay auction.
Be prepared, though, to hand over multiple pieces of gold, according to the eBay listing. The "buy now" price is $375,000 with a starting bid of $349,000. You have to act fast because the bidding ends on Monday, Nov. 26. When HPE announced the program, the F-150 6×6 commanded $295,000, plus the truck.
That does get you a rare vehicle, though. This is one of only 50 2018 Ford Velociraptor 6×6 models that Hennessey made for the U.S. It was constructed as a spec vehicle in the hopes a the customer would contact the Texas tuner and say, "I need a 2018 Ford Velociraptor 6×6, and I need it now."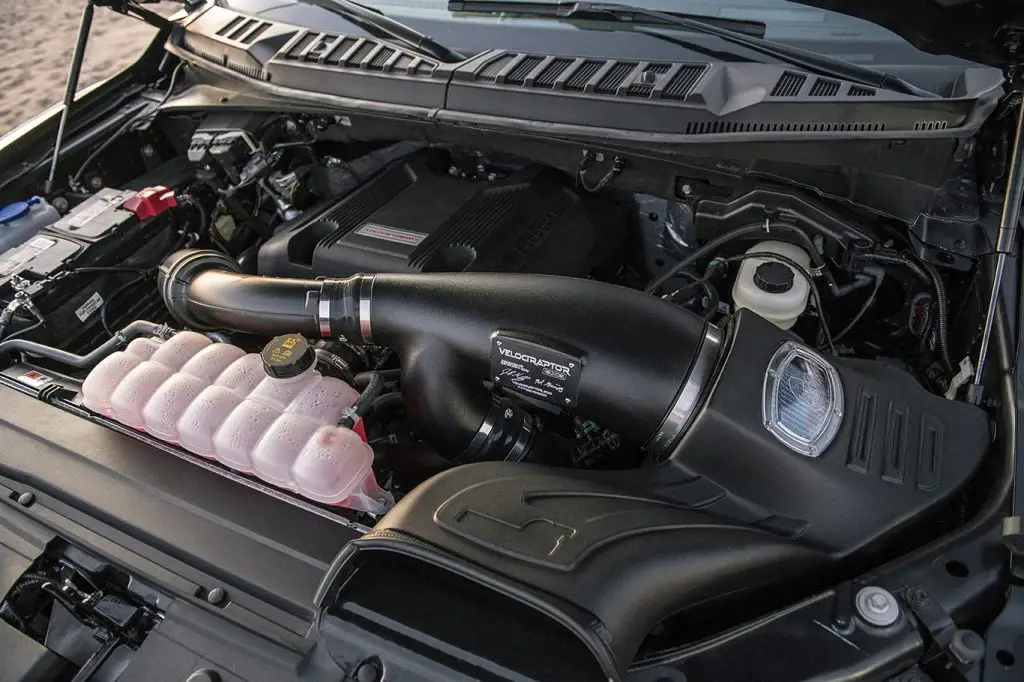 The 2018 Ford Velociraptor 6×6 eBay auction model begins with a donor F-150 Raptor, which is already reasonably powerful with its 450-horsepower, twin-turbo EcoBoost V6 engine. Working their magic, the Hennessey wizards tune that engine up to 605 horsepower and 622 lb-ft of torque. It's all done with upgraded twin turbochargers, stainless steel exhaust modifications, upgraded front mounted air to air intercooler and plumbing and re-tuned factory computer.
The Hennessey Velociraptor package also adds 6X6 locking rear axles, an upgraded Fox suspension, upgraded 20-inch wheels and off-road tires, unique front and rear bumpers, a rollbar and LED lights.
Is that not enough to whet your appetite? Well, if there's money left in your bank account, Hennessey will customize your eBay Velociraptor with upgrades like a Brembo front and rear brake upgrade, larger wheels and tires, LED lighting upgrades, bespoke interiors, electronic upgrades and armoring systems. The latter probably really important if you have $375,000 to drop on a Velociraptor.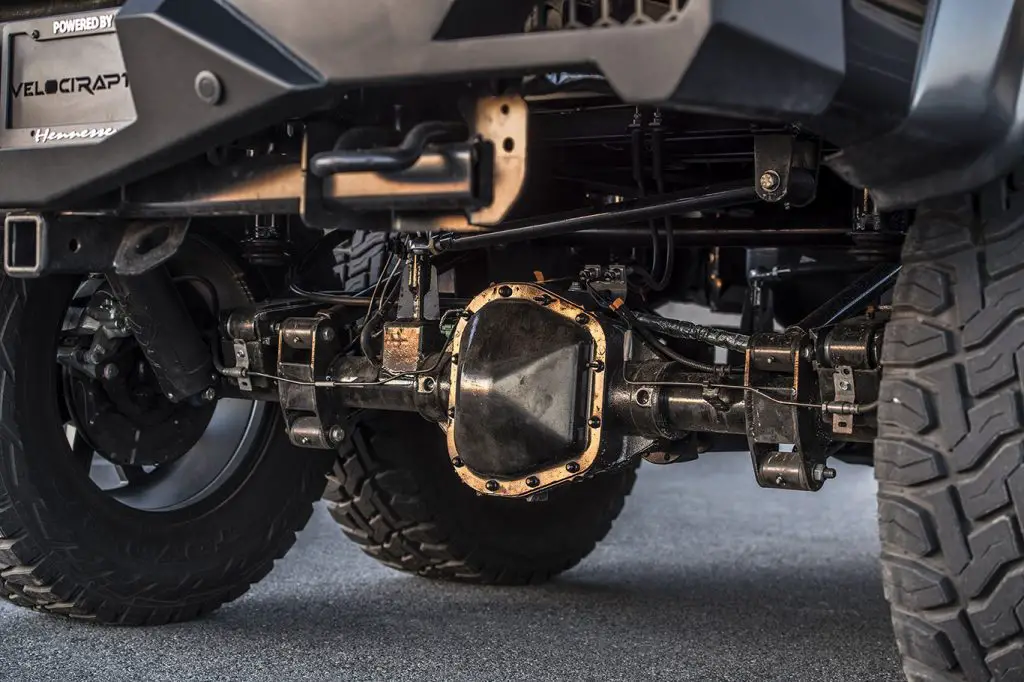 By the way, you're going to need to start your Cyber Monday shopping early because the online auction ends at 9:10 a.m.