Maybe Chevy might want to reconsider its tie-in with sporting events after a 2019 Chevrolet Silverado breakdown in a very public setting. It doesn't help that a Ford PR exec happened be sitting in the audience and shared the image.
During the second intermission of a recent NHL matchup between the Detroit Red Wings and St. Louis Blues, the 2019 Chevy Silverado was brought out on the ice. It would be a while before it would leave the ice under its own power. As our cohorts at GM Authority reported, the Silverado breakdown came at the worst possible time with crews getting set to resurface the ice for the third period. The Zambonis even had to maneuver around the stricken Silverado as workers tried to fix the issue, leaving a patch of untreated ice.
Not one of our new trucks stuck on the ice at Little Caesars Arena and having to be towed off with a Zamboni ? pic.twitter.com/Gbd6X1WM7w

— Dan Jones (@D4N_J0NE5) November 29, 2018
About four years ago, Chevy had another mishap of sorts at a major sporting event, but it wasn't mechanical in nature. A Chevy exec was tasked with presenting the 2014 World Series MVP with a 2015 Chevrolet Colorado. That didn't go so well for the exec who accidentally stole the show when Chevrolet wanted the focus to be on its new truck. The exec stumbled his way through the speech and became the focus of attention. "Technology and stuff," the internet parroted.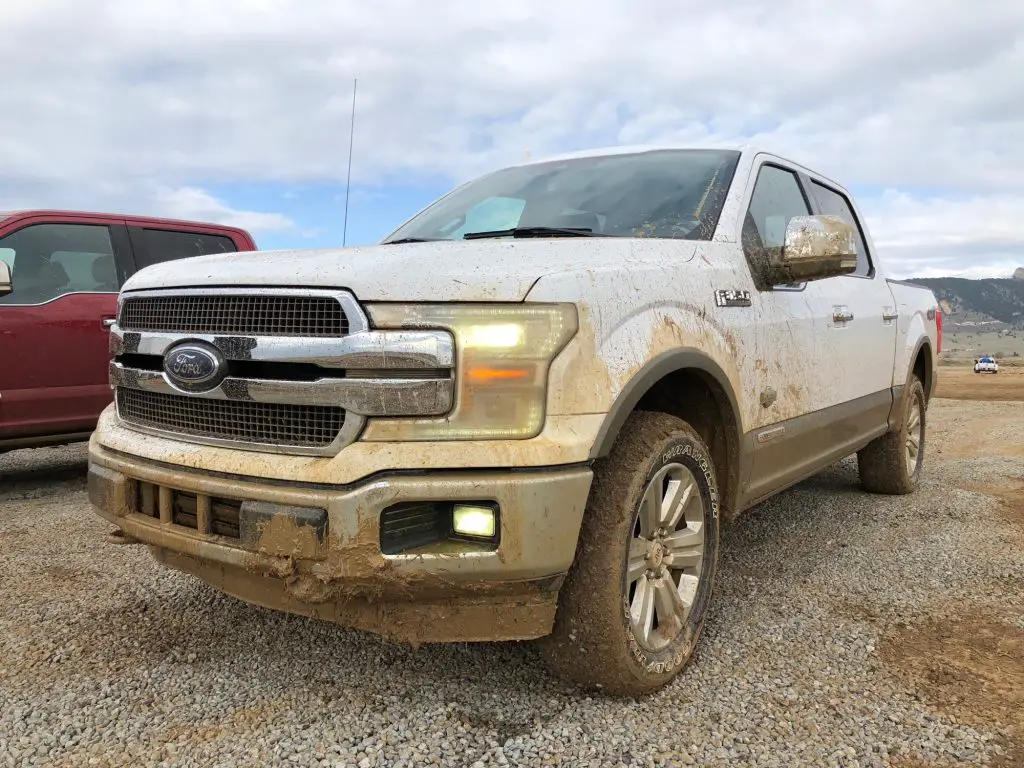 This Silverado breakdown debacle could be a good opportunity for Ford to step up and promote the 2018 Ford F-150 Diesel. It had a tough time this week. Motor Trend named the 2019 Ram 1500 its truck of the year over the F-150 Diesel, which does an excellent job on off-road courses. As noted in the test by our editorial director, through each obstacle, the 2018 F-150 diesel demonstration delivered derivatives of delight done by its durability, dynamics, and denial to discontinue. The course showcased some rather extreme capabilities from a non-Raptor F-Series. Surely it could tackle something as simple as an ice rink?