Champion drifter Vaughn Gittin Jr. has made a name for himself with flamboyant style behind the wheel of his specially-modified Mustang. Gittin's RTR Vehicles has been offering specially-modified cars through select Ford dealers for several years, and the new Series 1 Limited Edition Ford Mustang RTR brings that style to the refreshed 2019 Mustang.
Gittin, who beyond driving his Mustang on weekends, holds the best title ever as President and Chief Fun-Haver at RTR Vehicles – no joke, it's on his LinkedIn profile – and has worked with Ford Performance to offer unique styling and performance enhancements on the iconic pony car.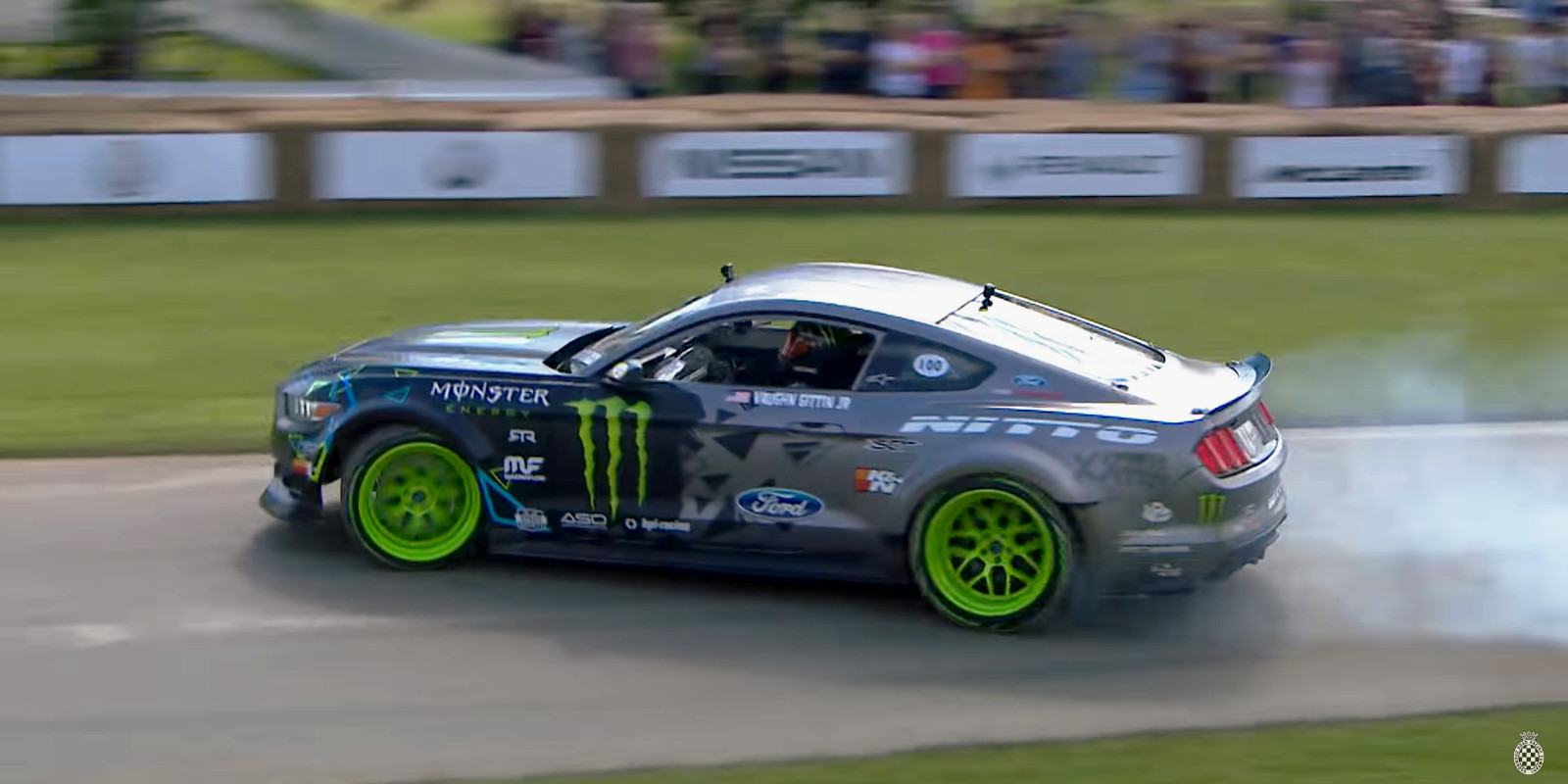 The Series 1 package, offered only on 2019 EcoBoost or V8-powered Mustangs fitted with the Performance Package 1, adds style and performance to the already-formidable Mustang. Limited to 500 cars, the Series 1 Limited Edition Ford Mustang RTR has a staggered 19 x 9.5 front/19 x 10-inch rear wheel and tire package, a RTR-specific Gurney flap on the PP1 spoiler, a RTR grille with fender skirts and unique lighting, and RTR badging throughout. A serialized dash plaque and certificate of authenticity rounds out the package.
The RTR grille, in particular, is designed with performance in mind, as the larger opening allows improved airflow to the radiator. The outer sections of the grille are ringed with LED running lights to further highlight the new styling.
The Performance Package 1 already has an impressive suspension setup, with adjustable sway bars that allow for balancing the chassis for handling or for drifting. The optional MagneRide suspension offered on PP1 further enhances the chassis for whatever type of driving is required.
The Series 1 Ford Mustang RTR package is installed at select RTR-authorized dealers, and is offered with a full Ford factory warranty, and is eligible for Ford Credit financing.
We doubt that you can finance the multiple sets of rear tires that will be worn down if drifting is your aim, however.