The 2019 Ford Ranger fuel economy numbers have just been discovered, and they appear to be best in class for the new midsize pickup truck now under production.
The gang over at Ranger5g.com have come up with a 2019 Ford Ranger window sticker that shows a rating of 21 mpg in the city and 26 mpg on the highway for a combined rating of 23 mpg. No four-wheel-drive numbers are available yet. Overall, though, a dip of 1 or 2 mpg could be expected.
Those numbers, which haven't been confirmed yet by the EPA's fueleconomy.gov website, would make the Ranger the fuel economy leader for combined fuel economy rating among 2019 and 2018 midsize trucks on the market with four-cylinder gas engines.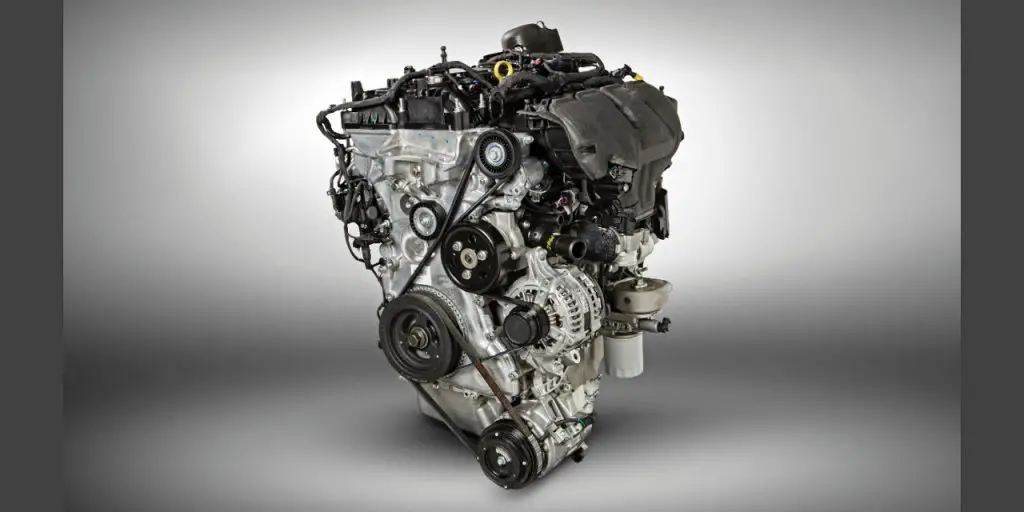 A 2.3L EcoBoost engine shared with the Ford Mustang powers the 2019 Ranger. In the 2019 Ford Ranger, the engine produces 270 hp. Fuel economy gets a boost from the Ranger's 10-speed automatic transmission.
Here is how some of the competition shakes out. All are for rear-wheel or front-wheel-drive models and reflect the four-cylinder gas engines when appropriate. The 2018 Honda Ridgeline only offers a six-cylinder gas engine.
2019 Chevrolet Colorado: 20 mpg city/26 mpg highway/22 mpg combined
2018 Honda Ridgeline: 19 mpg city/26 mpg highway/22 mpg combined
2018 Toyota Tacoma: 20 mpg city/23 mpg highway/22 mpg combined
2018 Nissan Frontier: 17 mpg city/22 mpg highway/19 mpg combined
What's even more impressive about that comparison is Ford says the 2019 Ranger has the best torque numbers in the midsize segment at 310 lb.-ft.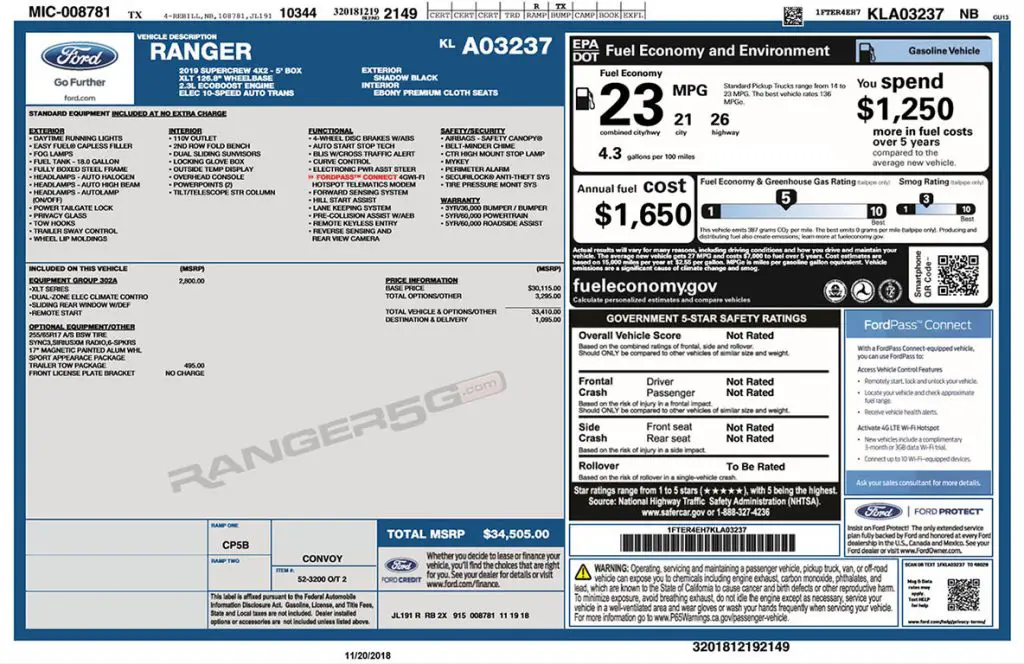 The all-new, 2019 Ford Ranger in North America, has a $25,395 base starting price, including $1,095 destination charge. That base MSRP will get you a 4×2 SuperCab XL (there is no Regular Cab option on the North American truck) with a six-foot box. If you want four-wheel drive, you'll have to spend a minimum of $29,555 for the 4×4 SuperCab XL, although prices can climb significantly higher than that. At the top of the range, the 4×4 SuperCrew Lariat starts at $39,480 before options. Load it up with as many high-priced features as you can and you're looking at a $47,020 MSRP.