The Ford F-150 Raptor is a unique beast that delivers stunning off-road and on-road performance. The beast is powered by a high-output version of the 450-horsepower V6 EcoBoost engine. But some still prefer the V8, which powered the first-gen Raptor. For those folks, we present the 2019 Hennessey VelociRaptor.
For those not familiar with Hennessey, the Texas-based tuner has a knack for transforming some already dynamic vehicles into high-performing beasts. It also somehow manages to strip the mundane from vehicles like the Lincoln Navigator, which Hennessey has given a 600-horsepower motor. Now, back to this here Hennessey VelociRaptor.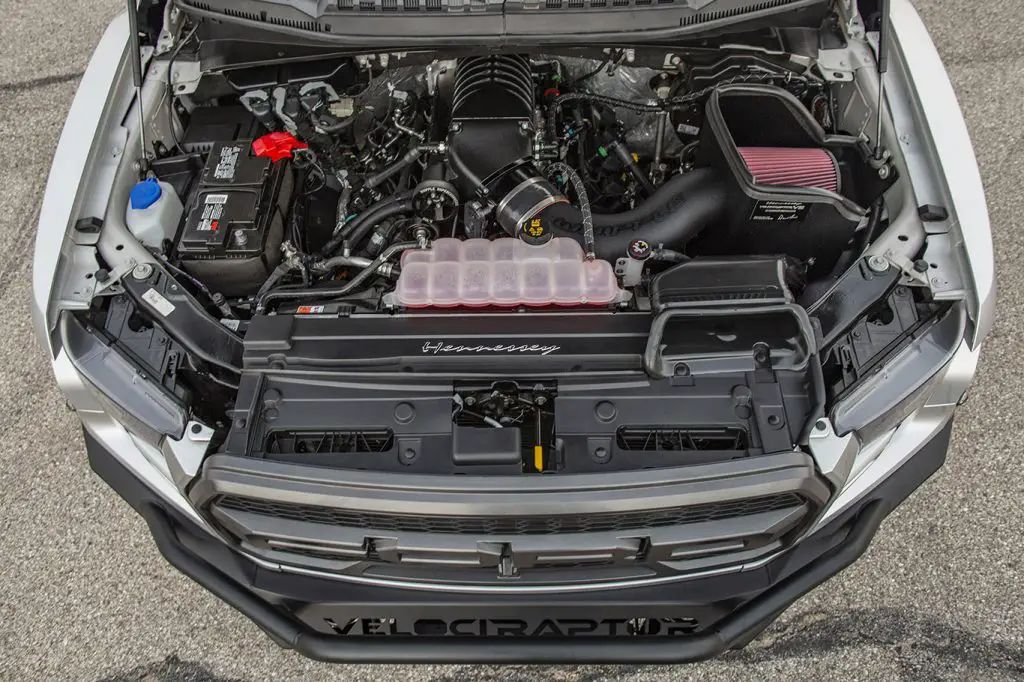 The first step in the transformation is swapping out the high-output V6 EcoBoost in the stock Raptor for a 5.0-liter V8 scrolling out 758 horsepower thanks to the added boost from a massive 2.9-liter supercharger. All that power gets sent to Ford's 10-speed automatic transmission.
The Hennessey VelociRaptor also receives a high-flow induction system, a complete fuel system upgrade, a stainless steel catback exhaust, and custom tuning. Hennessey showcased the upgraded Raptor at the 2018 SEMA show.
The VelociRaptor also receives a Stage 2 suspension for an additional 6-inch lift, 20-inch alloy wheels wrapped in massive 37-inch BFGoodrich off-road tires. Hennessey has also designed unique bumpers fore and aft, with upgrades to the upfront exterior lights. So while the Raptor already makes one do a double take when it drives by, the Hennessey VelociRaptor is worthy of a triple take at least.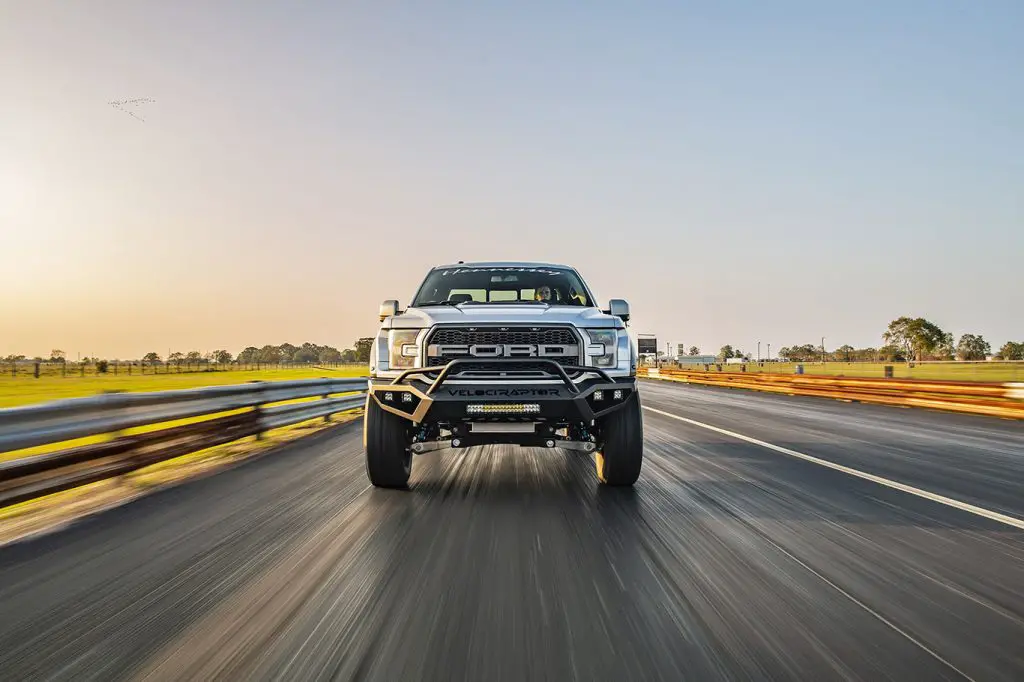 So what is all the awesomeness going to set you back? The Hennessey VelociRaptor is priced at $147,950. For that price, though, you will own only one of 100 models being produced, and you'll be able to hit 60 mph from a dead start in 4.1 seconds. After a quarter-mile, your speedometer is going to show 115 mph, too.
Want your V8 Raptor straight from Ford? There appears to be good news on the horizon. Rumor has it that the 7.0-liter V8 engine with direct injection is on its way. Set to be built at Ford's Windsor, Ontario engine assembly plant, it might become available in the 2020 F-150 Raptor that most likely will debut at the 2019 North American International Auto Show in January.