The 2020 Ford Bronco is still a long way off with a 2019 debut expected. Yet Hennessey Performance Engineering is already promising to cast its motoring magic for a high-performance Ford Bronco.
Hennessey says on its website customers can expect a line of high-performance and extreme off-road upgrades. The latter is noteworthy because the 2020 Ford Bronco is expected to take on the Jeep Wrangler. Ford wouldn't mind carving out a big a piece of the Wrangler's sales as it could to fatten its bottom line.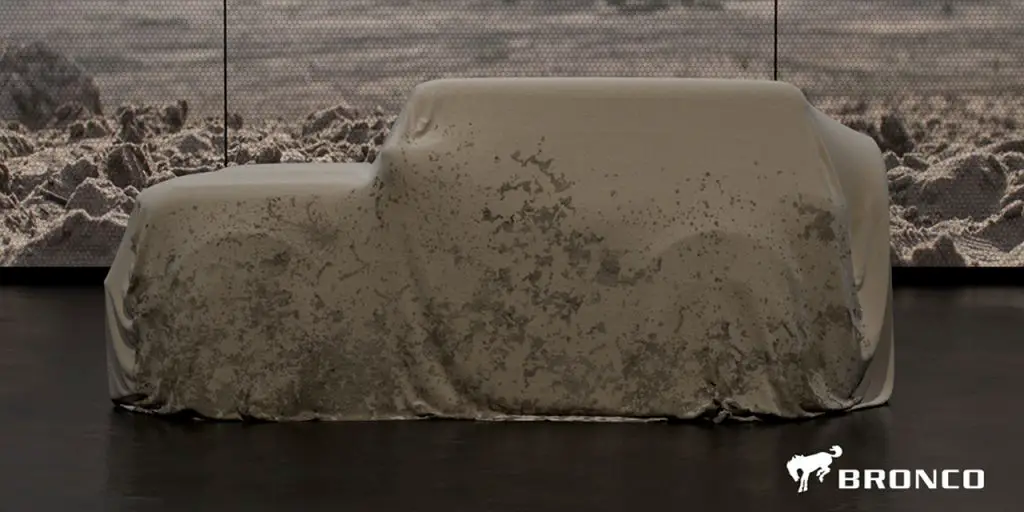 At this point, Ford is mum on what will be under the Bronco's hood. Strong rumors suggest it will be offered with a seven-speed manual transmission (again to battle the Wrangler). Only a handful of volume passenger cars even offer a seven-speed stick, with other examples including the C7 Corvette family and Porsche 911.
Based on photos leaked at a Las Vegas dealers meeting, it appears the 2020 Ford Bronco will ride on the all-new 2019 Ford Ranger full ladder frame. It will not be a unibody crossover – just like its forebears.
Don't confuse the alleged HPE plans for the 2020 Ford Bronco with the rumored "Baby Bronco," which is expected to be a small, unibody crossover utility vehicle seemingly destined to go head-to-head with the likes of the compact Jeep Renegade or Cherokee.
Reportedly, this baby Bronco off-road crossover will ride on the same platform as the all-new Focus – the one that's not being sold in North America. It's expected to ship with all-wheel-drive as standard, with a range of small, petrol-powered four-cylinder engines to choose from.
Also, while everybody in the automotive universe has dubbed it the "Baby Bronco," it will not have that name. Speculation is it might be called the Bronco Flex, which would be appropriate because those leaked dealer meeting images suggest the Baby Bronco's styling is influenced in part by the Ford Flex, which is due to get the ax in 2020.
While this news invokes a lot of hype, HPE has also been known to pull some fast ones. So we won't count this chicken until it hatches.