No stranger to a limited-edition halo model, Ford announced that their range topping supercar will now be offered in a limited edition lightweight spec. Appropriately called the Ford GT Carbon Series, more carbon fiber will be left exposed sans paint. Further, the special edition will save nearly 40 pounds over the standard GT via the fitment of carbon fiber wheels, titanium lug nuts and exhaust tubing, and a vented polycarbonate rear engine cover.
The track-ready toy offers optional accent colors to further distinguish the special edition – the orange highlights shown here make it clear this Ford GT Carbon Edition is meant for performance. Removal of cupholders and a driver's storage bin are another nod to the performance mission, though air conditioning and Ford's SYNC3 infotainment are present to make the drive to the track bearable. Special silver stitching on the seats and steering wheel add a bit of flair on the interior.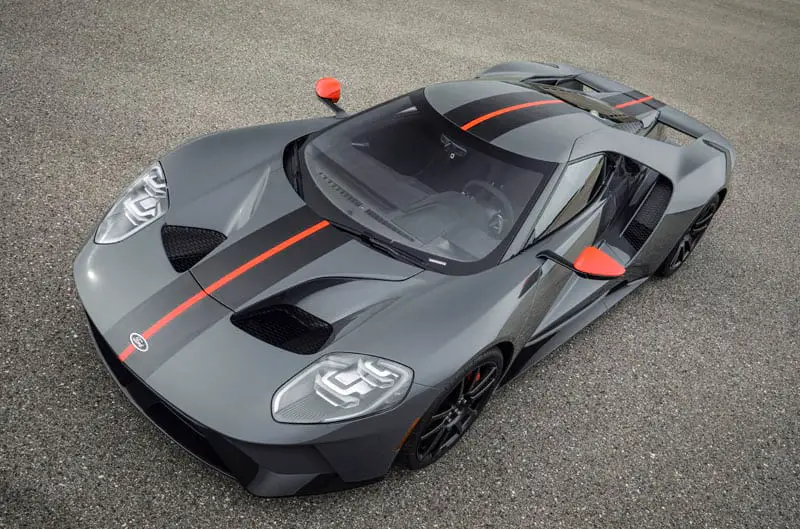 The carbon-fiber wheels can go a long way to improving performance by reducing both unsprung and rotational mass – lower inertia should help acceleration, while the lower weight should help control wheel motions better via suspension tuning. Focusing on trimming little bits of weight in key areas like the wheels can yield big performance dividends.
Plus, that exposed carbon fiber just looks cool. Ford Performance notes that many buyers want the look of the GT Competition model, but with a few creature comforts to make the drive more pleasant.
Those with long memories will recall that the original GT40 from the 1960's was a pioneer in the use of lightweight materials such as carbon-fiber reinforced body panels – so simply exposing the trendy weave pattern is a proper hark to heritage. Makes one almost forget the shameful lack of pushrods and downdraft carburetors from the contemporary GT.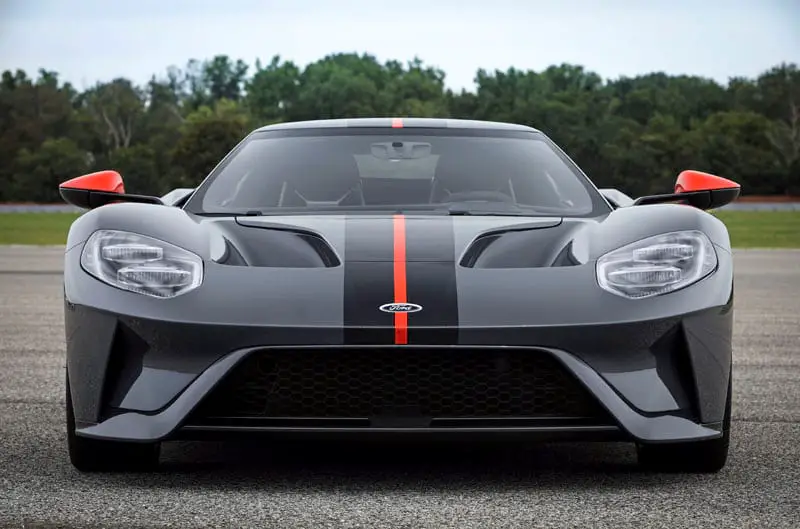 Applications to order the new Ford GT Carbon Edition will be available at FordGT.com beginning November 8, and the window will remain open for 30 days.