Ford Motor Company reported 192,616 new vehicle deliveries for October 2018 in the U.S. market, a 3.9 percent decrease compared to October 2017. Sales decreased at both of FoMoCo's brands – Ford and Lincoln.
"Our strategy to prioritize our trucks, SUVs and vans is paying off with October running at record level transaction pricing", said Mark LaNeve Ford vice president, U.S. Marketing, Sales and Service. "Our sales mix continues to heavily favor these products, which last month represented 81 percent of sales. F-Series turned in its eighth straight month of sales above 70,000 trucks, while Ford SUVs are operating above the record pace they set last year and van sales continue to post strong gains."
Sales Summary - October 2018 - Ford Motor Company - USA
Sales
Sales Mix
Total
192,616
200,436
-3.9%
-7,820
100.0%
100.0%
Sale Type
October 2018
October 2017
October 2018 / October 2017
October 2018 - October 2017
October 2018
October 2017
Retail
140,901
148,105
-4.9%
-7,204
73.2%
73.9%
Fleet
51,715
52,331
-1.2%
-616
26.8%
26.1%
Ford Motor Company U.S. October 2018 Sales Notes
FoMoCo sales summary:
Sales types:
Cumulative Ford Motor Company sales, which consist of Ford and Lincoln sales, decreased 11.2 percent to 197,404 units:

Retail sales decreased 4.9 percent or 7,204 units to 140,901 vehicles, accounting for 73.2 percent of total Ford Motor Company October 2018 sales
Fleet sales, including daily rental, commercial and government segments, decreased 1.2 percent or 616 units to 51,715 units, accounting for 26.8 percent of total Ford Motor Company October 2018 sales

Daily rental deliveries accounted for 8.0 percent of total sales, representing an increase of 0.8 percentage points
Commercial deliveries accounted for 12.3 percent of total sales, a decrease of 13.0 percentage points
Government deliveries accounted for 6.5 percent of total sales, no change in percentage points

Car sales decreased 17.1 percent to 36,337 units
SUV sales increased 6.7 percent to 67,554 units
Truck sales decreased 4.9 percent to 88,725 units
Average Transaction Prices (ATPs):
Overall transaction prices reached record levels of $36,800 in October, up $1,400 from last year. This compares to an industry increase of just $330 per vehicle.
Inventory:
October month-end inventory on a gross stock level, which includes in-transit and dealer stock, was 648,018 units for an 87 days supply
October month-end inventory on the ground, which consists exclusively of vehicles in dealer stock, was 503,521 units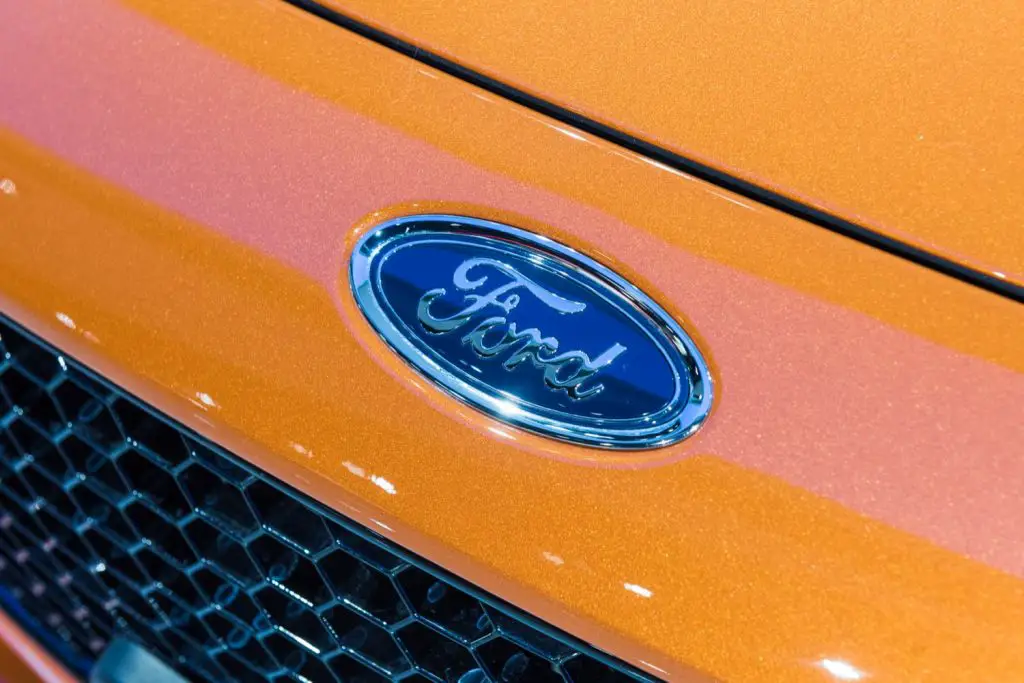 Ford sales decreased 3.4 percent to 185,042 units:
Ford C-Max sales decreased 92.72 percent to 121 units
Ford EcoSport sales totaled 4,673 units
Ford Edge sales decreased 7 percent to 10,264 units
Ford Escape sales decreased 11.05 percent to 20,515 units
Ford Expedition sales increased 74.69 percent to 3,623 units
Ford Explorer sales increased 12.53 percent to 19,034 units, representing its best October sales performance since 2004
Ford F-Series sales decreased 7.29 percent to 70,438 units

F-Series surpassed 70,000 trucks sold for the eighth consecutive month
The decline versus year-ago levels is largely the result of fleet order timing
Year-to-date F-Series commercial fleet sales are up 12.8 percent

Ford Fiesta sales increased 65.74 percent to 5,665 units
Ford Flex sales decreased 42.95 percent to 1,165 units
Ford Focus sales decreased 51.1 percent to 4,936 units
Ford Fusion sales decreased 9.15 percent to 15,932 units
Ford GT sales decreased 46.67 percent to 8 units
Ford Heavy Trucks sales increased 26.56 percent to 934 units
Ford Mustang sales decreased 5.96 percent to 4,924 units

Ford says that it saw strong enthusiasm for the all-new Bullitt Mustang

Ford Police Interceptor Sedan sales decreased 3.25 percent to 565 units
Ford Police Interceptor Utility sales increased 15.72 percent to 2,901 units
Ford Taurus sales decreased 5.05 percent to 1,991 units
Sales of Ford brand trucks, SUVs and vans combined totaled 150,900 vehicles in October, while increasing 2.1 percent to 1,605,967 units in the first 10 months of the year
Ford SUVs posted a 7.9 percent gain last month on 62,175 vehicles sold, for the best October in 16 years

Ford SUVs are on pace to break last year's sales record

America's best-seller of vans saw total van sales of 17,353 units, a gain of 4.9 percent for the month: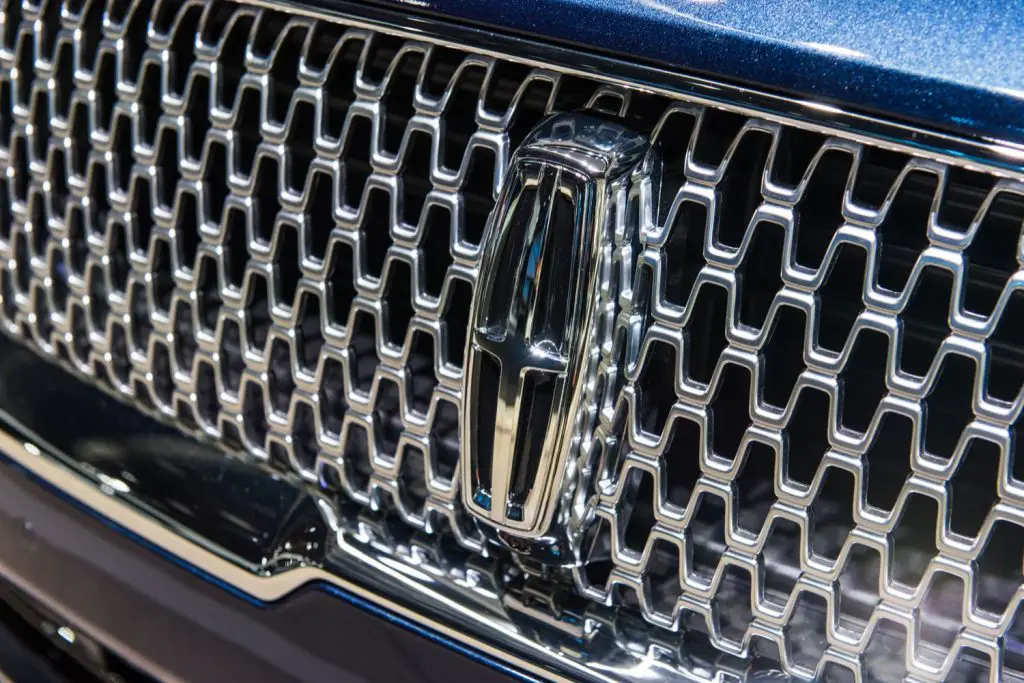 Lincoln sales decreased 15 percent to 7,574 units:
In the first ten months of 2018, Ford Motor Company sales decreased 2.5 percent to 2,080,241 units.
Sales Results - October 2018 - USA - Ford
| MODEL | OCT 2018 / OCT 2017 | OCTOBER 2018 | OCTOBER 2017 | YTD 2018 / YTD 2017 | YTD 2018 | YTD 2017 |
| --- | --- | --- | --- | --- | --- | --- |
| C-MAX | -92.72% | 121 | 1,661 | -57.51% | 6,591 | 15,512 |
| E-SERIES | -8.53% | 3,901 | 4,265 | -9.91% | 40,450 | 44,899 |
| ECOSPORT | * | 4,673 | * | * | 42,983 | * |
| EDGE | -7.00% | 10,264 | 11,036 | -5.67% | 109,202 | 115,763 |
| ESCAPE | -11.05% | 20,515 | 23,064 | -10.27% | 230,565 | 256,942 |
| EXPEDITION | +74.69% | 3,623 | 2,074 | +3.93% | 44,144 | 42,475 |
| EXPLORER | +12.53% | 19,034 | 16,914 | -0.37% | 190,450 | 191,161 |
| F-SERIES | -7.29% | 70,438 | 75,974 | +2.02% | 749,456 | 734,610 |
| FIESTA | +65.74% | 5,665 | 3,418 | +6.64% | 42,183 | 39,557 |
| FLEX | -42.95% | 1,165 | 2,042 | -7.65% | 17,323 | 18,757 |
| FOCUS | -51.10% | 4,936 | 10,095 | -21.44% | 105,203 | 133,922 |
| FUSION | -9.15% | 15,932 | 17,536 | -20.52% | 140,896 | 177,278 |
| GT | -46.67% | 8 | 15 | +71.88% | 110 | 64 |
| HEAVY TRUCKS | +26.56% | 934 | 738 | +0.98% | 9,906 | 9,810 |
| MUSTANG | -5.96% | 4,924 | 5,236 | -1.32% | 66,543 | 67,432 |
| POLICE INTERCEPTOR SEDAN | -3.25% | 565 | 584 | -7.73% | 6,185 | 6,703 |
| POLICE INTERCEPTOR UTILITY | +15.72% | 2,901 | 2,507 | +3.89% | 28,355 | 27,294 |
| TAURUS | -5.05% | 1,991 | 2,097 | -16.45% | 23,709 | 28,377 |
| TRANSIT | +4.54% | 10,757 | 10,290 | +12.57% | 117,220 | 104,128 |
| TRANSIT CONNECT | +36.04% | 2,695 | 1,981 | -6.04% | 25,913 | 27,580 |
| FORD TOTAL | -3.39% | 185,042 | 191,527 | -2.20% | 1,997,387 | 2,042,264 |
Sales Results - October 2018 - USA - Lincoln
| MODEL | OCT 2018 / OCT 2017 | OCTOBER 2018 | OCTOBER 2017 | YTD 2018 / YTD 2017 | YTD 2018 | YTD 2017 |
| --- | --- | --- | --- | --- | --- | --- |
| CONTINENTAL | -41.97% | 578 | 996 | -29.99% | 6,912 | 9,873 |
| MKC | -8.51% | 1,934 | 2,114 | -5.79% | 21,204 | 22,507 |
| MKT | -35.48% | 160 | 248 | -26.86% | 1,944 | 2,658 |
| MKX | -19.15% | 2,170 | 2,684 | -13.29% | 22,056 | 25,436 |
| MKZ | -26.87% | 1,617 | 2,211 | -28.58% | 16,538 | 23,155 |
| NAVIGATOR | +69.97% | 1,115 | 656 | +80.91% | 14,200 | 7,849 |
| LINCOLN TOTAL | -14.98% | 7,574 | 8,909 | -9.58% | 82,854 | 91,631 |
Sales Results - October 2018 - USA - FMC Totals
| BRAND | OCT 2018 / OCT 2017 | OCTOBER 2018 | OCTOBER 2017 | YTD 2018 / YTD 2017 | YTD 2018 | YTD 2017 |
| --- | --- | --- | --- | --- | --- | --- |
| FORD TOTAL | -3.39% | 185,042 | 191,527 | -2.20% | 1,997,387 | 2,042,264 |
| LINCOLN TOTAL | -14.98% | 7,574 | 8,909 | -9.58% | 82,854 | 91,631 |
| FMC USA TOTAL | -3.90% | 192,616 | 200,436 | -2.51% | 2,080,241 | 2,133,895 |
About The Numbers
Further Reading & Sales Reporting