One of the best ways for an auto enthusiast to pass the time is watching a designer explain his inspiration for new builds or restorations. Case in point would be ICON founder Jonathon Ward as he discusses his work on the ICON Old School BR No. 57 Ford Bronco in a YouTube video.
ICON is based in Los Angeles and is known for its high-quality, bespoke cars, trucks, and SUVs. It has done some beautiful work as demonstrated by this "old-school" Ford Bronco.
ICON also builds a "new-school" Ford Bronco that is much more aggressive with a look that suggests a brutal, off-road life. As Ward puts it on the video, the restomod Bronco is "quite manly." Check out the ICON BR No. 24 to see just what that means.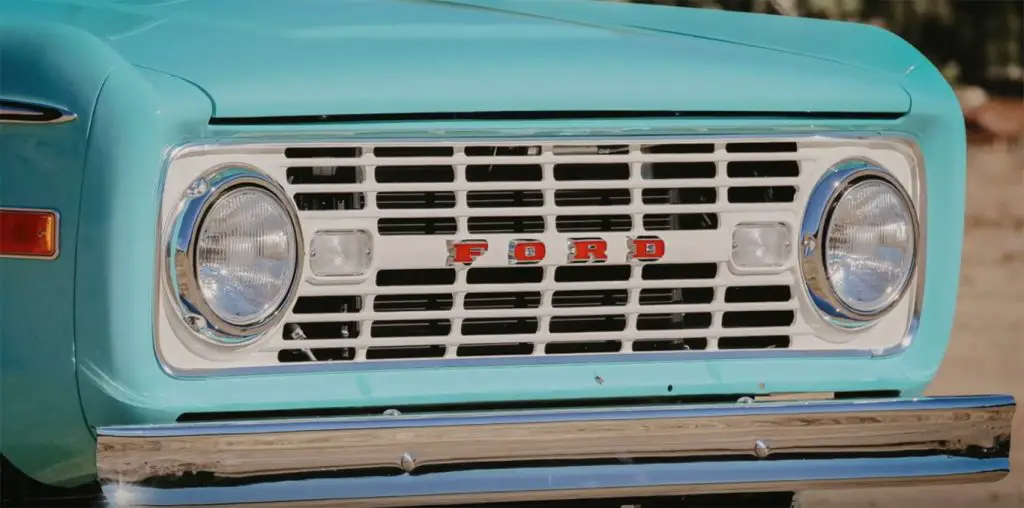 The ICON Old School BR No. 57 is a much softer beast of burden. "What's cool about it is it brings a different demographic," Ward says. "Specifically, it's been all guys and very few female clients. We have two lady clients, which is really nice."
That's not to suggest the ICON Old School BR No. 57 is weaker than the new-school versions. The two share the same engineering, and the BR No. 57 has the Coyote production 5.0-liter V8 fuel injected engine as found in the Mustang GT.
Ward has made about 40 design changes: all of them cosmetic. Doing that, he said, allows clients to have more input into the final design. The model he drives in the video got its color inspiration from an old Tiffany jewelry box.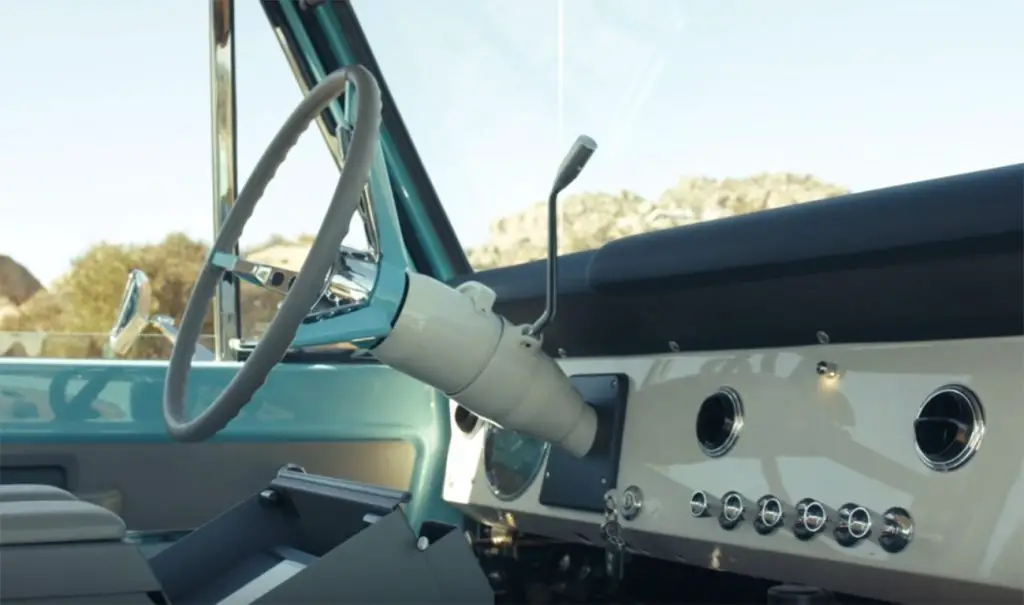 There's a lot of modern technology in this old-school Ford Bronco, including LED lighting for the interior. Ward found his inspiration for that from his wife's Audi A8. He liked its diffused, nighttime environment lighting. Inside there is a routed channel with LED lights strips that deliver at night a subtle lighting effect with low output for a soft glow in the interior. When the doors are opened the LEDs go to full power and create puddle lighting.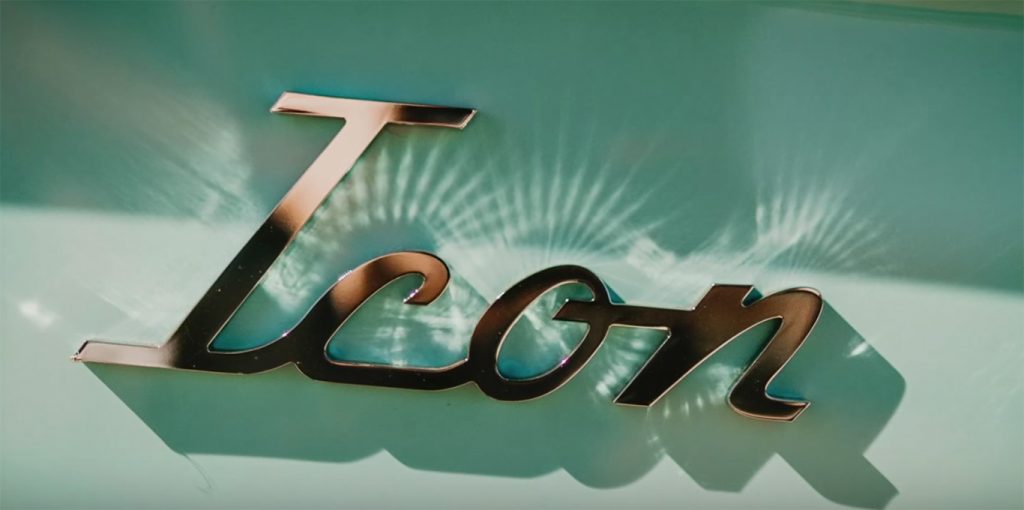 Watch the complete video. It runs less than 11 minutes but gives you a complete view of all that has been done to make the ICON Old School BR No. 57.