Europe is not the place to be if you want to see Ford at an auto show, even its biggest auto show. According to reports, Ford is skipping the Geneva Auto Show in March.
A company spokesperson told Autocar, the decision was made to bypass Geneva due to product timing. The automaker just wasn't ready to unveil the new 2019 Ford Focus ST at the show, which runs March 7 to 17, 2019.
Ford skipping Geneva comes on the heels of bypassing the Paris Auto Show in October, along with competitors like Volkswagen, Ford, Nissan, Fiat Chrysler Automobiles, Volvo, Mitsubishi and Mazda, and some top luxury brands like Rolls-Royce and McLaren. Those brands represent 40 percent of the vehicles sold in Europe on an annual basis.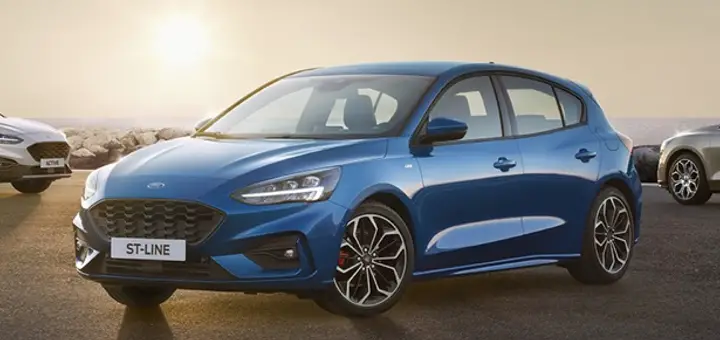 If not Geneva, where could Ford debut the new Focus ST? The New York International Auto Show follows the Geneva show from March 30 to April 8, but that wouldn't make sense, seeing as the new Ford Focus ST is officially not destined for the American market. That said, the 2019 London auto show is in May, while the 2019 Frankfurt Motor Show will take place in the fall.
Speculation is the new hot hatchback will feature some version of Ford's venerable 2.3-liter EcoBoost four-cylinder, de-tuned to produce about 250 horsepower instead of the 354 hp found in the Focus RS. As we reported back in July, that 250 horsepower puts the 2019 Focus ST at about the same level as the outgoing version, which uses a smaller 2.0-liter EcoBoost. So, that estimate could nudge upward by the time it makes its formal debut.
Of course, there is a big question mark hanging over the Ford Focus' future in America. In April, Ford revealed that it would pare down its North American car lineup drastically, cutting the Fiesta, Fusion, and Taurus from the market, while Ford reduces the Focus to a single model: the crossover-inspired Focus Active, but even that appears on ice.