If you've ever wanted a supercar and an opulent paperweight,  a solid gold Ford GT model that is a 1/25 die-cast is up for grabs.
To acquire this 18-Karat two-tone solid gold Ford GT, you'll have to head over to the Sotheby's auction site and place an opening bid of at least $30,000. It's estimated value is in the $30,000 to $40,000 range. Just like the real GT, ownership is limited to the more affluent among us.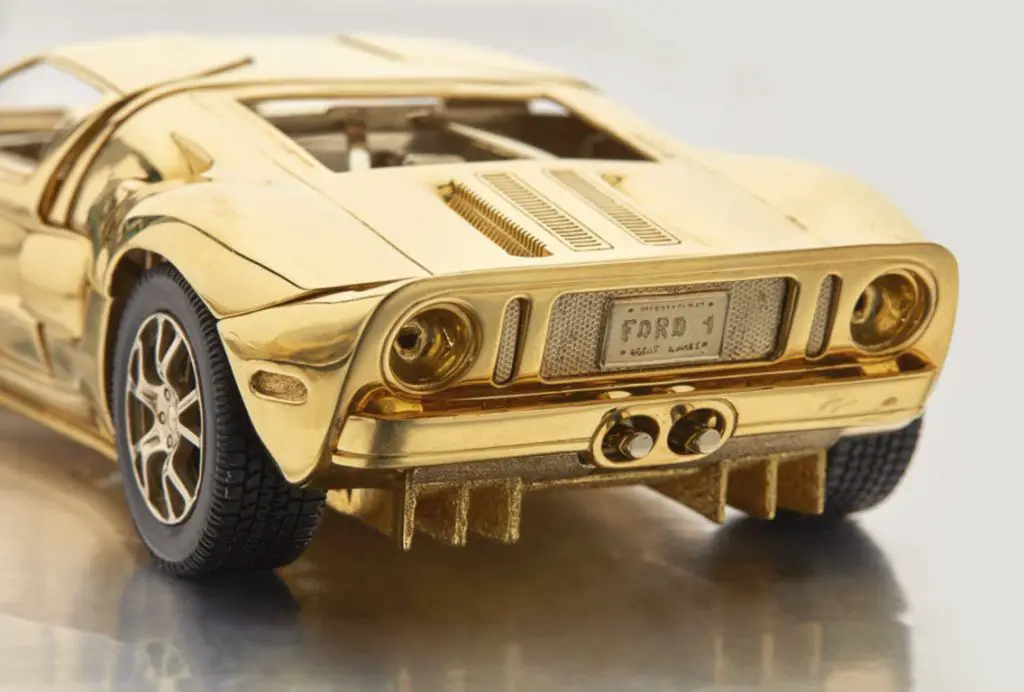 According to the details on the Sotheby website, this solid gold Ford GT is one-of-a-kind. It is based on the 2006 Ford GT, which typically fetches well north of $350,000 at auction: automotive auctions that is, not die-cast auctions. Ahee Jewelers of Grosse Point, Michigan intricately assembled this die-cast over the course of several hundred hours. It has moving pieces, including a functioning hood, doors that open, and even a spare tire compartment.
The auction's condition detail says minute surface scratching is visible throughout the model. There is evidence of wear at the point where the door hinges rub against the body. Surprisingly, this solid gold Ford GT has plastic tires, but the good news is there is little wear evident on their treads.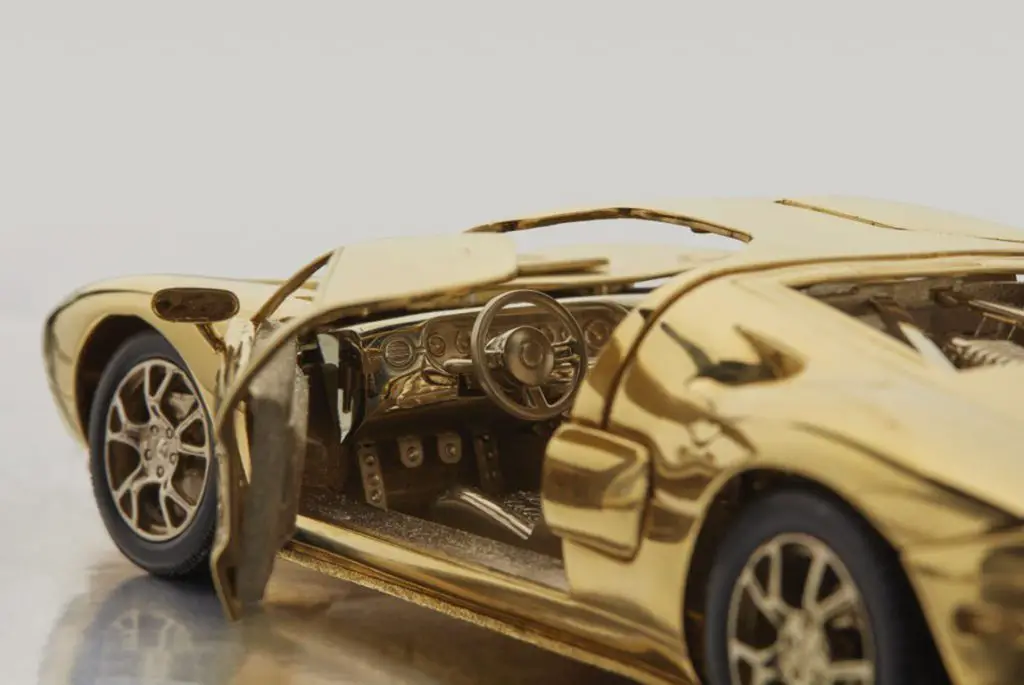 As they say in every cheesy infomercial, "But wait, there's more!" The solid gold Ford GT comes with a clear case with a turntable, plastic and mirrored base, plexiglass center, and painted wood and plastic top with the Ford logo prominently displayed on its cover. Yet, in spite of coughing up at least $30,000, you're going to have to spend a bit more because the turntable motor doesn't work. The good news is the case light functions, accompanied by a power cord. Also, there is some minor paint flaking to the interior roof of the display. The top secures to the base with two screws.
Is your bank account somewhat shy of $30,000? There is a 1:18 scale replica of the Le Mans-winning Ford GT40 Mk. II on sale for $69.99. It comes with a window box, but apparently not a turntable.