Each year the Kissimmee Collector Car Auction is held, and it is billed as the largest collector car auction in the world. There will be something special at the auction this year in the form of a very rare 1965 Ford GT Competition Prototype Roadster. The car is GT/109, and it is the only GT Roadster to have ever raced at Le Mans. The vehicle was driven in the 1965 running of the 24 Hours of Le Mans by French driving team Maurice Trintignant and Guy Ligier.
The car is considered to be the forerunner to the Le Mans glory that Ford would achieve with the GT from 1966 through 1969 with four consecutive overall victories at the famous race. The car is also a Pebble Beach award-winner and was subjected to a three-year mechanical and cosmetic restoration completed in 2016. The Ford GT came to life after Henry Ford II tried to buy Ferrari and the deal ultimately fell through with Henry Ford II coming away from the meeting with a goal of beating Ferrari with a "win at all costs" mantra.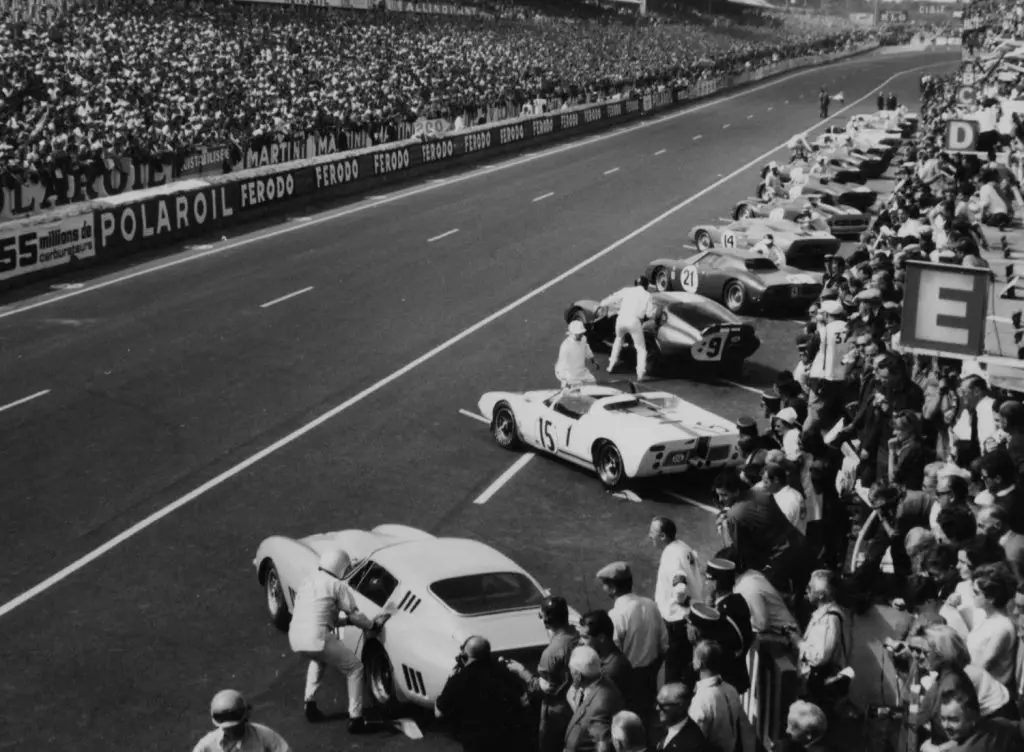 GT/109 is one of 12 prototypes constructed in 1965 by Ford Advanced Vehicles (FAV) in Slough, England and was built between January 1964 and April 1965, only four of those prototypes are known to exist today with the Ford GT Roadster here being one of those rides. Two other GT Competition Prototype Roadsters, GT/103 and GT/104 were sent to Shelby American in Los Angeles in December 1964 to be prepped for the race season opening in February 1965 at the Daytona Continental. GT/103 proved successful with Ken Miles and Lloyd Ruby driving the car to an overall win.
GT/109's proportions are off a bit compared to other GTs of the era with a longer chassis than other GTs. GT/109 arrived at FAV as a bare chassis and was special-order with a notation in the status report from FAV on October 1, 1964, that read, "Dearborn Experimental Car with 3″ longer chassis-Now Not Required." The GT going up for auction here sports a removable rollover section and was slated to be used in the 24 Hours of Le Mans, while GT/108 was converted for road use. GT/109 was later sent to Shelby American where it was modified with Halibrand magnesium wheels rather than the factory Borrani wire wheels, front corner air dams, and a Cobra-spec 289 CI engine mated to a ZF 5-speed gearbox.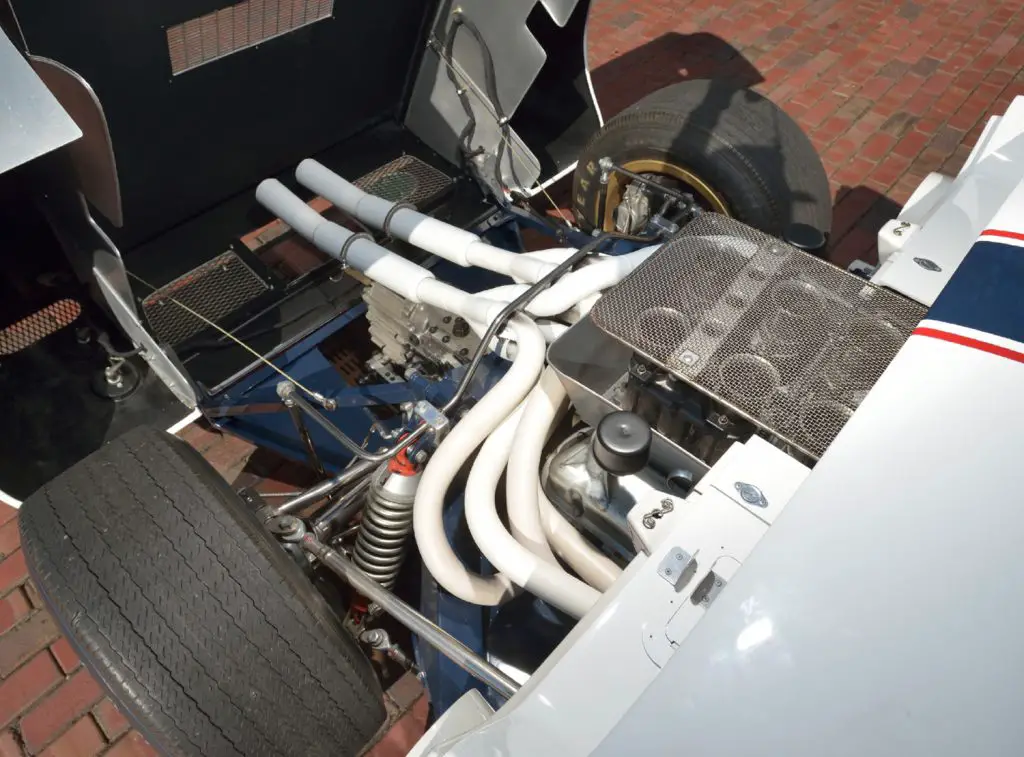 The car also had some firsts for the GT series installed with side-mounted engine oil radiators, rear-body exit vents to relieve pressure that built up under wheel arches, and a higher rear spoiler to balance out the front splitters GT/109 used. The car was entered into Le Mans 24 hours in 1965, but had to drop out of the race on lap 11 due to a failed gearbox. The car was later rebuilt after Le Mans using a Kar Kraft automatic transmission and a Ford Weber-carbureted Indianapolis engine among other modifications, that unique engine is included with the sale of GT/109. The engine used at Le Mans is currently installed in the car. The car was then stored for two years when in 1968 a stuntman called Dean Jefferies bought the car. In its lifetime, only three private buyers have owned the car.
For the auction, the car is fitted with 1965 Era NOS stickered 550/15 and 700/15 Goodyear Sport Car Special Blue Streak Tires, and the car is the only one known to exist with NOS Ford GT Trico wiper blades and is fitted with the original to GT/109 Carrol Shelby "On/Off" brake light switch. There is no indication of how much the car might bring at auction, but it will be a boatload as Ford GTs of the era are exceedingly rare, and GT/109 is even rarer still. Check out the GT/109 digital magazine for additional details on this rare ride.
The Ford GT is still racing Le Mans today placing third in the 2018 running of the prestigious event.