Obviously, a 2019 Ford Ranger FX4 will be capable of driving down an unpaved road to the nearest marked campsite, and then more. The occasional seasonal road, even. With 1,500 lbs of gear, no less. But that's all more or less expected of this global midsize Ford pickup, all-new for North America. It's been battle-tested all over the world, and the Americans get the best version of the base truck yet. Armed with a steel front bumper and bash plate, plus 270 hp and 310 lb-ft of 2.3L EcoBoost torque to get those wheels out of the ruts, the 2019 Ford Ranger FX4 is plenty out of the box.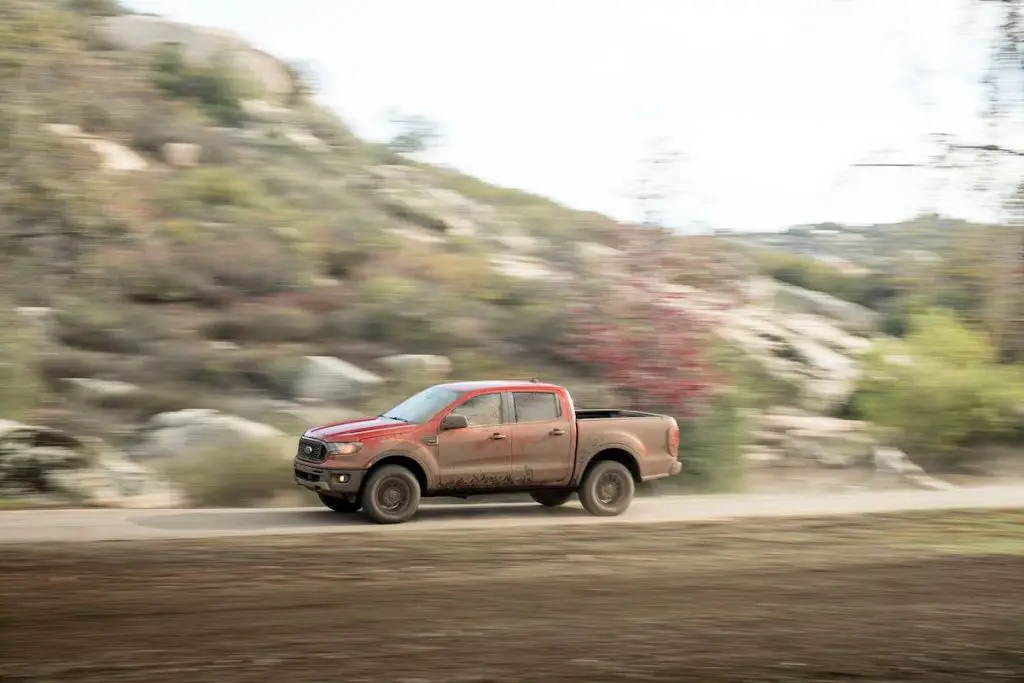 Then again, it should be. With an MSRP of around $33,000 just to get a Ranger 4×4 with the FX4 package, the capability needs to reflect the price point. For reference, the 2019 Chevrolet Colorado Z71 is about two-grand more, and with a significantly weaker 200 hp and 191 lb-ft 2.5L engine. So not only is the 2019 Ford Ranger FX4 entering the fray with a robust spec sheet, it's competitively priced as well. Whether or not entry level trucks need to be over $30,000 is beside the point, but seeing as the average vehicle transaction price for the industry has steadily climbed to over $35,000, people are likely going to shrug off the sticker shock rather quickly.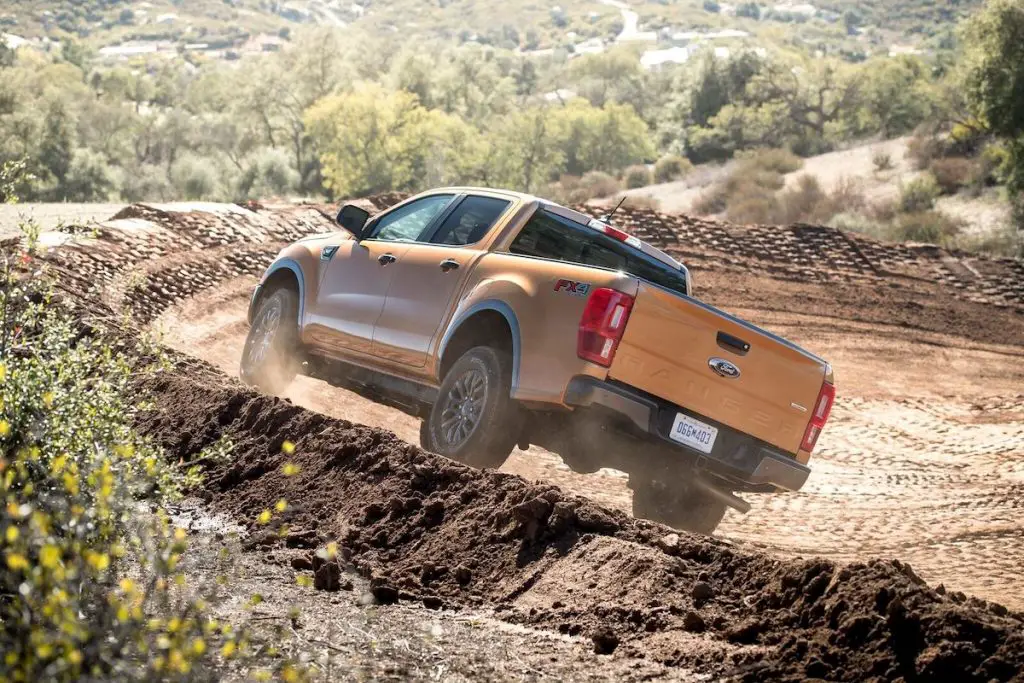 We repeated the off-road obstacle course that Ford set up for this drive event again and again. At first, we took no chances. Four-wheel-drive engaged, electronic differential locked, Trail Control activated (a novelty concept at first, but we were left wanting things left more to our human input).
The capabilities of the 2019 Ford Ranger FX4 left muddy trench forgettable. A rocky and dusty incline was hardly memorable, staggered mounds were mundane. And the watery mud pit for a splash finale left the truck unfazed, but in brown. The 2019 Ford Ranger FX4 just went through it all like it was ordering a pizza. Gradually, we peeled things back to see what the truck could still do, such as attempting the course in two-wheel-drive. Things progressed to be more challenging, but it was nothing the truck couldn't handle.
So, while a Ford Ranger Raptor is said to be off the table, there is plenty of capability to be found in the ever Ford Tough Ranger FX4.