The 2019 Ford Trends Report has been released and not surprisingly, the automaker has focused intently on self-driving cars, eco-friendly cars, congestion and other hot topics for this year's edition of the annual consumer survey.
The 2019 Ford Trends Report data is based on 13,012 online interviews across 14 countries, conducted by polling company Harris insights & Analytics. Participants represented the general population ages 18 years and older and came from major consumer markets such as the USA, China, the United Kingdom, France, Germany, Brazil, Mexico and more. Around 1,000 people from each country participated in the survey.
Let's start with potentially the most controversial topic, autonomous vehicles. Ford has a clear interest in them, so it asked its survey participants if they thought they AVs would be superior drivers to humans. India appears to have the most trust in AVs, with 67% percent of participants saying they would be better than humans. The lowest was Germany, where just 42% of participants thinking AVs would drive better than us.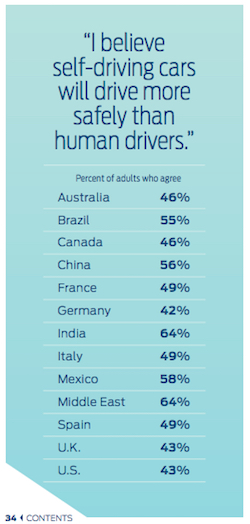 Another interest question, which Ford seemed proud to show off, was that 67% of survey participants would rather their child ride in a self-driving vehicle than ride with a stranger. The phrasing of that question could cause some respondents to pick the AV simply because they (very smartly) don't leave their kids alone with strangers, though, making it a bit of a misleading result.
With regards to EVs and the environment, most people agreed that environmental progress will depend more on changes in human behavior than on the technology itself. If humans don't want to make changes that are better for the environment, we won't get very far. Just because the technology exists doesn't mean people will use it.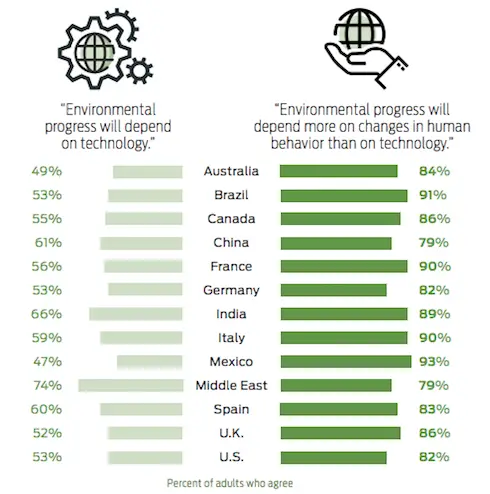 Not as many participants said that they often consider the environmental impact of a product when they purchase it. Only 40% of American participants agreed with this statement, while 70% of Chinese participants agreed with it.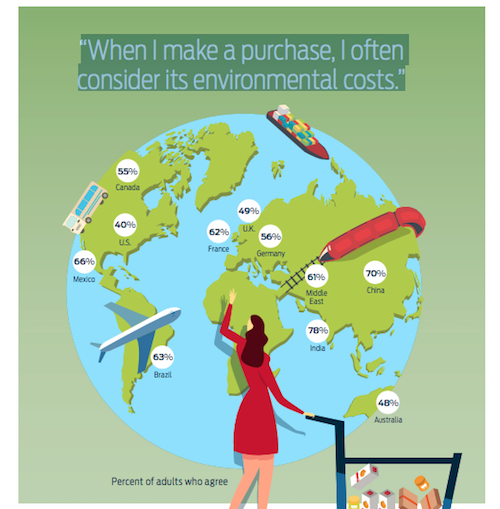 You can read the full 2019 Ford Trends Report by clicking this link.