For the 2019 model year, the Lincoln Continental will celebrate its 80th anniversary by reviving the iconic coach door configuration. Those center-opening doors that made the Continental one of the most desirable luxury vehicles in Hollywood and beyond, are are otherwise known as the unfortunately slanged "suicide doors."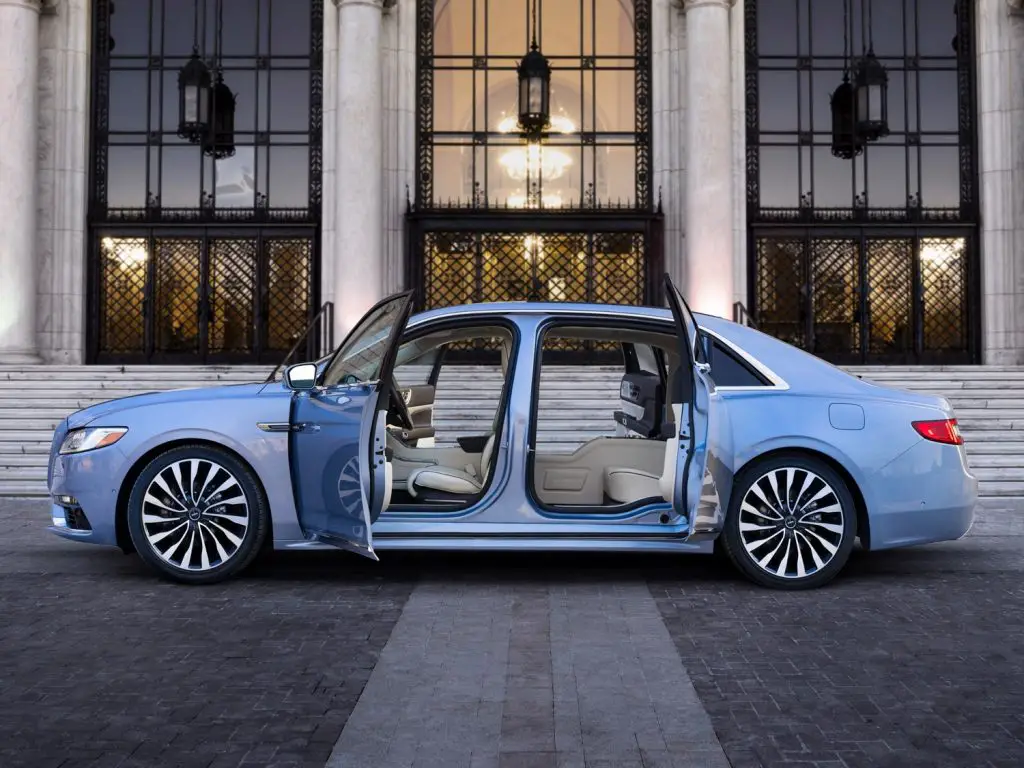 The larger rear door doors open 90-degrees, allowing for a more graceful entry and exit by allowing rear seat passengers to turn in to enter, then exit the car by stepping forward and out upon arrival. Rolls Royce is the only other brand that utilizes this elegant door design at the moment.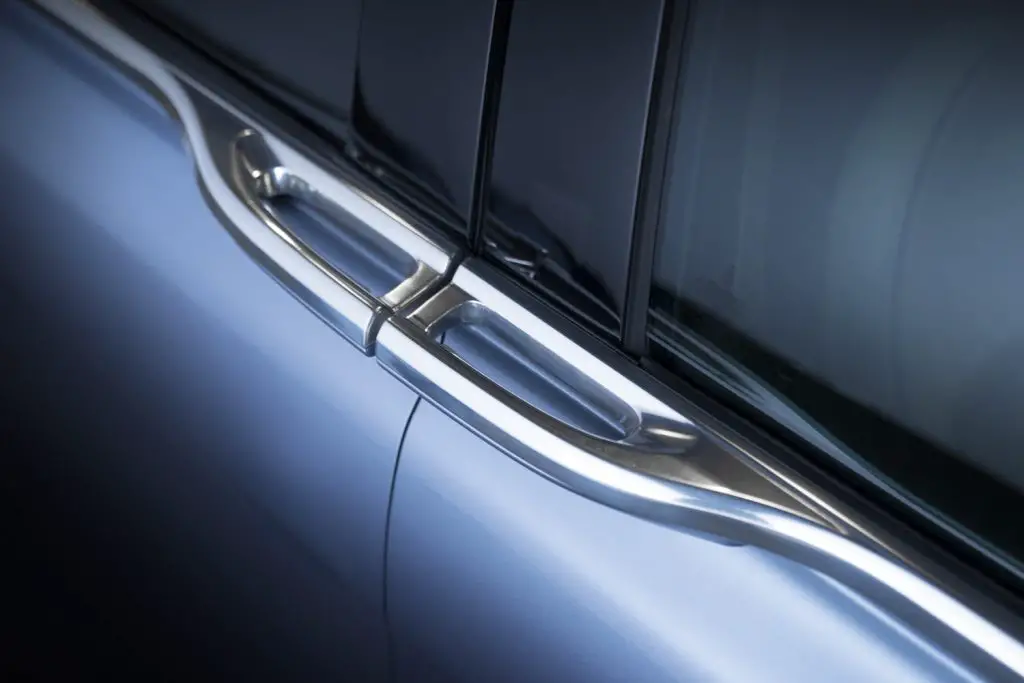 The doors aren't all that make the 2019 Lincoln Continental Coach Door Edition special. Lincoln also added a copious six inches of wheelbase, so as to make the back seat as spacious and accommodating as possible, to where nobody in the segment comes close in terms of rear legroom. In the center of the second row is a rear-seat pass-through console with stowable tray table and tablet holder.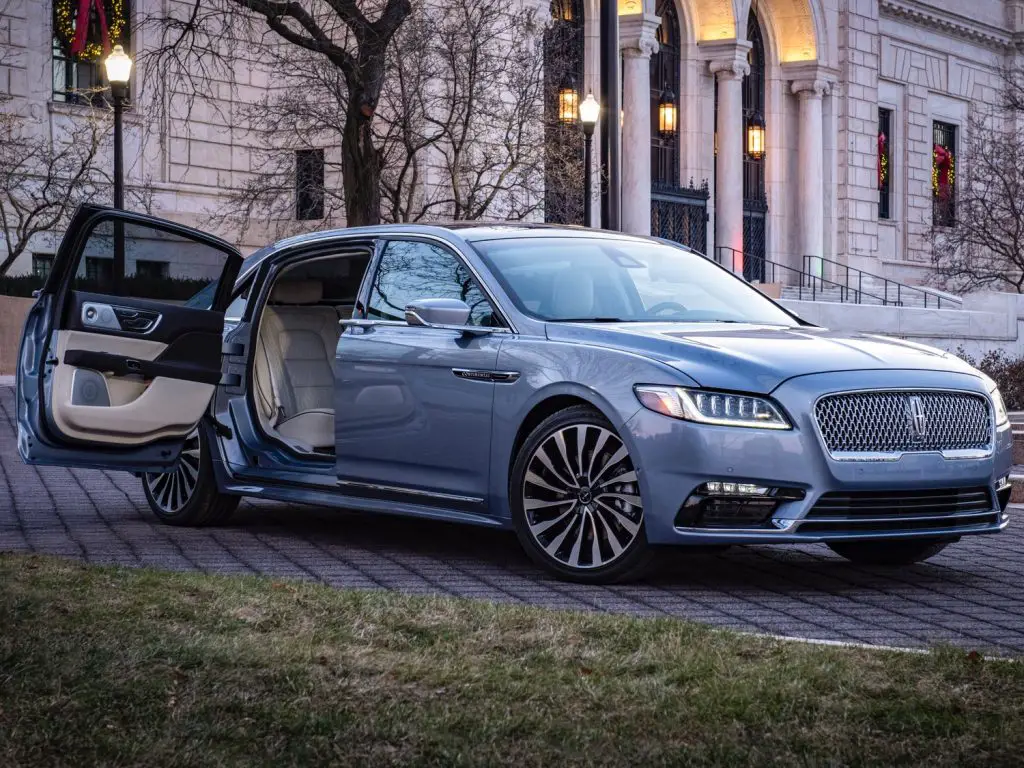 Mechanically, the 2019 Lincoln Continental Coach Door Edition is the same under the hood, which means there's sufficient power and torque at 400 hp and 400 lb-ft from its 3.0L twin-turbo six cylinder engine. The front row still enjoys Lincoln's Perfect Position seats that adjust 30 ways, while the cabin is cocooned in Active Noise Control to drown out the unpleasantries from the outside. The 2019 Lincoln Continental Coach Door also utilizes a Revel Ultima Audio system, and the full suite of Lincoln Black Label perks. After all, this limited-run Conti will be limited to a scant 80 units, selling for roughly $100,000 a pop, and can only be acquired through certified Lincoln Black Label dealers. Availability will begin in summer of 2019.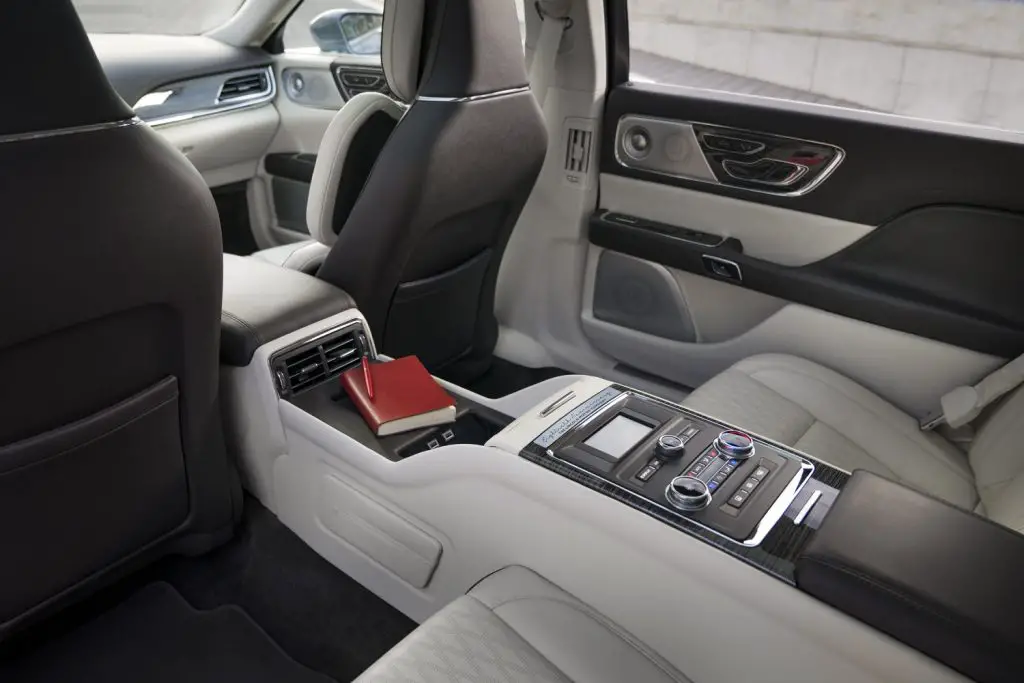 With this news, it's also expected that the 2019 Lincoln Continental Coach Door will be the finale for this generation of Continental. After next year, the short-lived Conti will drive off into the sunset, as Ford Motor Company allocates more of its money, technology and direction towards crossovers, SUVs, electrification, and automated mobility. It's unclear if the Continental will be replaced or given a green light for a next generation on the new CD6 Platform that underpins the Lincoln Aviator.