Even if you have the roughly $450,000 asking price lying around to buy a Ford GT, you don't necessarily get the opportunity to own one. Ford has to reach down from on high and anoint you worthy of owning the car by approving your application. The application process requires the potential buyers to compete for the right to be a Ford GT owner. Originally Ford planned to make only 1,000 Ford GT supercars, but it has expanded that production run with an extra 350 cars. The order banks for those additional GTs opened on November 8, 2018, and stay open for only a few more days with the order banks closing December 7. While the order banks are open only a few more days, there are still some Ford GT hopefuls who are trying to woo Dearborn into giving them the right to order one of the cars, and one person has gone an extra step to grab Ford's attention.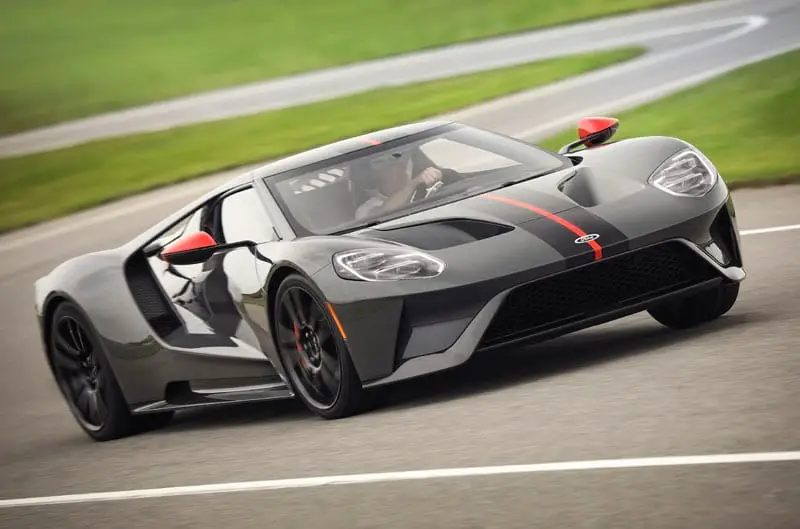 Recently someone hired a Cessna to fly a banner over Ford World HQ in weather said to be rather poor with low visibility and snow flurries reports The Detroit News. The banner read "Is a Ford GT in my future? #GoingFurther". It appears whoever hired the aircraft to pull the banner made a major fatal mistake in their ingenious plan to get a Ford GT, they failed to put any identifying information on the banner. The Detroit News reports that Michael Levine, Ford North American Product Communications manager confirmed that Ford employees did see the plane and its banner, however, he said "we have no way to identify the potential customer who would like to own a Ford GT." Whoops!
Points for creativity! This dude really wants a Ford GT. He's flying over World Headquarters. #OMGGT pic.twitter.com/hz3V3iJEpr

— Mike Levine (@mrlevine) December 3, 2018
"We hope even more applicants complete their applications by 8:00 a.m. Eastern Friday, Dec. 7 and encourage creative videos to support their applications instead of high-flying stunts," Levine continued.
If Ford can figure out who the person was who hired the banner to be flown over its World HQ and approves their application, we hope the buyer opts for the awesome Ford GT Carbon Edition. Ford's 647-horsepower street legal racing car is virtually guaranteed to see its value increase over the years with the 1,350 examples being built through the 2022 model year.
Ford has done an excellent job in making the Ford GT supercar both desirable and difficult to get, even on the used market. To be a Ford GT owner, you must agree that you won't sell the car for a specific period. That is the clause that professional wrestler and actor John Cena ran afoul of when he sold his Ford GT early landing in a legal battle with Ford.