Introducing the Ford Quiet Kennel: a noise cancelling dog kennel that can protect your anxious pup from loud noises such as fireworks, thunderstorms, construction or whatever else typically sends them running for a hiding spot.
Ford developed its noise cancelling dog kennel for use on New Year's Eve, when dogs are more likely to become scared by the loud sounds, such as fireworks going off. The dog kennel is made of  high density cork to absorb sound and also features noise cancelling technology similar to what Ford uses in its cars. The tech emits opposite sound frequencies to cancel out distressing noises and ensure your K9 stays calm and quiet.
"We wondered how the technologies we use in our cars could help people in other situations," said Ford content manager for Europe, Lyn West. "Making sure dogs and their owners could enjoy a stress-free New Year's Eve seemed like the perfect application for our Active Noise Control system, and we have a few more ideas in progress as to how our everyday lives might benefit from a little Ford know-how."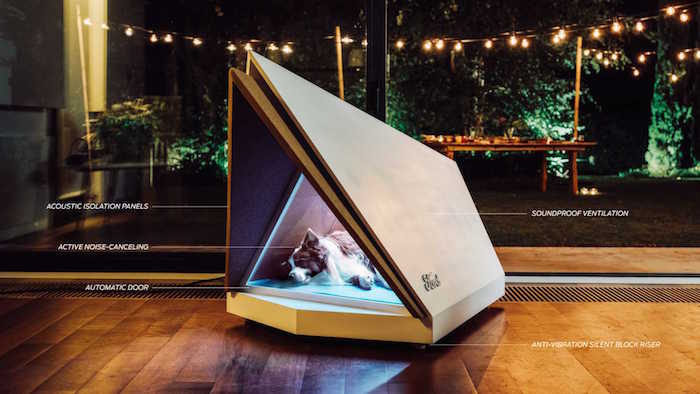 It seems to be a decent product, with famous dog trainer Graeme Hall, also known as the 'Dogfather', giving it his stamp of approval.
"Many animals find fireworks scary – and compared to people, dogs can hear things that are four times further away, and across a much wider range of frequencies. Preparing in advance of firework displays is the key – and part of that is to identify a place where your pets feel safe and happy."
The noise cancelling dog kennel is the first product to come out of Ford's new 'Interventions' initiative which will see it apply "automotive know-how to help solve everyday problems." It's not for sale, unfortunately, and is only prototype for now, but if Ford receives a strongest response, maybe a noise cancelling dog kennel will soon be a reality.
Check out the noise cancelling dog kennel in the video embedded above.