Each season has its hazards that drivers have to deal with. In the winter Snow is the chief hazard and in fall leaves on the road are a hazard that drivers are concerned with. Ford Focus Active engineers wanted to know if snow or leaves were more hazardous for drivers and set out to figure out which hazard created a slipperier surface. According to the engineers when leaves are wet, and in multiple layers on the road, they represent a significant danger to drivers. To answer the question of which hazard was worse for drivers, the engineers came up with a unique experiment.
For the experiment, the team gathered up bags of leaves and used them to cover the track on the Ford proving ground in Belgium. A friction-testing device was utilized that is capable of showing how slippery a surface is by simply rolling over the surface. The data that the team needed on snow for comparison was already available at Ford thanks to numerous vehicle tests that had been run in snowy Scandinavian locations.
After testing with the Ford Focus Active wrapped up, the team found that in certain situations, leaves were as slippery as snow. Engineers measure slipperiness in a unit called µ; the more slippery the surface, the lower the number. Engineers found that the µ level for the track covered in leaves was between 0.3 and 0.4, roads covered in snow typically have the same µ level.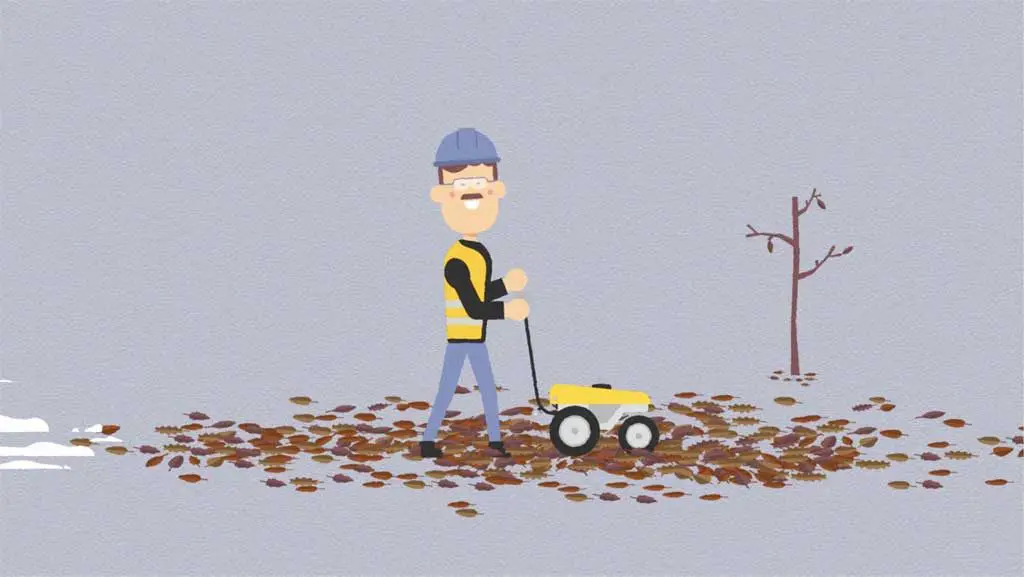 "It was fun to conduct the experiment but there was a serious point," said Eddy Kasteel, development engineer, Ford of Europe. "Most people know to slow down and drive more cautiously for snow. But far fewer of us give the same respect to roads covered in leaves – that can be just as slippery."
This experiment wasn't just for fun or scientific curiosity, the engineers who performed the experiment are the same team that helped Ford to develop "Slippery Mode" for the all-new Ford Focus Active crossover going on sale this month. That mode will improve traction on ice and snow; thanks to this experiment drivers now know that wet leaves are just as slippery and can use Slippery Mode to improve traction and safety on damp autumn roads covered in leaves.
Slippery Mode makes rapid adjustments to stability systems of the vehicle along with acceleration and braking to prevent the car from skidding, swerving, or otherwise deviating from the intended path. Sadly, the Ford Focus Active was canceled in the U.S. market, but at least this test helps everybody all around the world.
Sweepstakes Of The Month: 2021 Ford Mustang Shelby GT500 plus $25K in cash. Details here.