Ford Motor Company reported 193,303 new vehicle deliveries for November 2018 in the U.S. market, a 6.9 percent decrease compared to November 2017. Sales decreased at both of FoMoCo's brands – Ford and Lincoln.
"F-Series marked a record nine straight months topping the 70,000 truck mark, a consistent performance by a high volume, high margin product unmatched in the industry," said Mark LaNeve Ford vice president, U.S. Marketing, Sales and Service. "Sales of our all-new Expedition and Transit Connect continue to grow, as does our mix of trucks, SUVs and vans. This mix totaled 82 percent in November boosting our transaction pricing to a new record of $37,000 per vehicle."
Sales Summary - November 2018 - Ford Motor Company - USA
Sales
Sales Mix
Total
196,303
210,771
-6.9%
-14,468
100.0%
100.0%
Sale Type
November 2018
November 2017
November 2018 / November 2017
November 2018 - November 2017
November 2018
November 2017
Retail
145,495
156,064
-6.8%
-10,569
74.1%
74.0%
Fleet
50,808
54,707
-7.1%
-3,899
25.9%
26.0%
Ford Motor Company U.S. November 2018 Sales Notes
FoMoCo sales summary:
Sales types:
Cumulative Ford Motor Company sales, which consist of Ford and Lincoln sales, decreased 6.9 percent to 196,303 units:

Retail sales decreased 6.8 percent or 10,569 units to 145,495 vehicles, accounting for 74.1 percent of total Ford Motor Company November 2018 sales
Fleet sales, including daily rental, commercial and government segments, decreased 7.1 percent or 3,899 units to 50,808 units, accounting for 25.9 percent of total Ford Motor Company November 2018 sales

Daily rental deliveries accounted for 7.5 percent of total sales, a decrease of 2.9 percentage points
Commercial deliveries accounted for 12.4 percent of total sales, a increase of 2.1 percentage points
Government deliveries accounted for 6.0 percent of total sales, an increase of 0.7 percentage points
According to Ford, fleet sales were down as a result of a decline in daily rental sales due to order timing

Car sales decreased 19.5 percent to 36,204 units
SUV sales decreased 4.9 percent to 70,564 units
Truck sales decreased 2.3 percent to 89,535 units
Average Transaction Prices (ATPs):
Overall transaction prices reached record levels of $37,000 in November, up $1,600 from last year. This compares to an average industry increase of just $780 per vehicle. The increase was a result of a stronger mix of trucks and SUVs.
Inventory:
November month-end inventory on a gross stock level, which includes in-transit and dealer stock, was 668,234 units for 85 days supply
November month-end inventory on the ground, which consists exclusively of vehicles in dealer stock, was 527,869 units for 67 days supply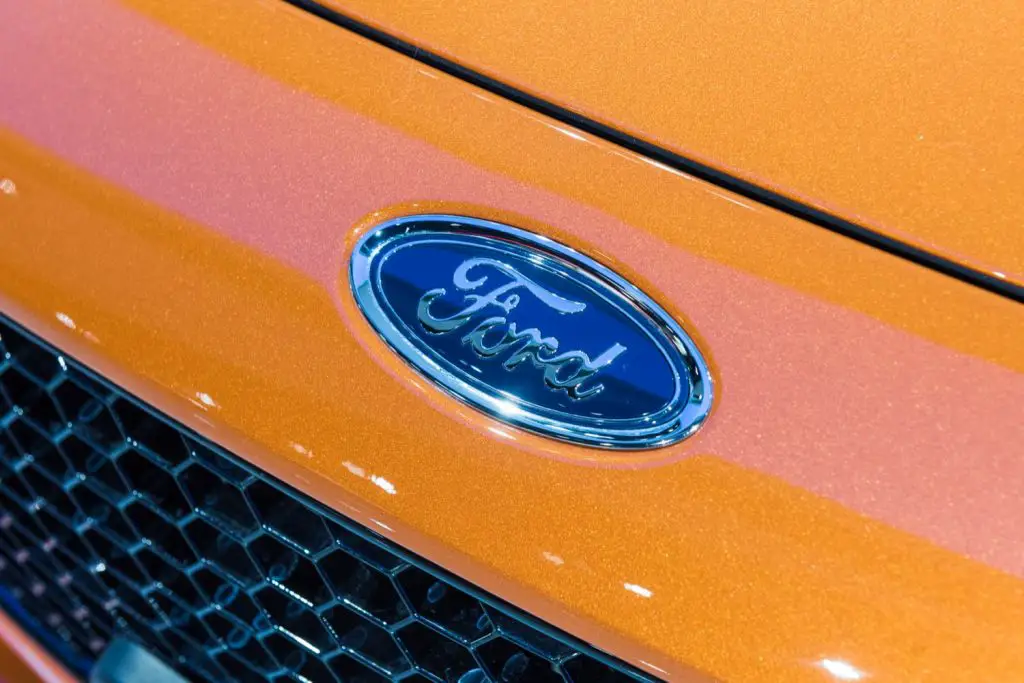 Ford sales decreased 7.3 percent to 187,096 units: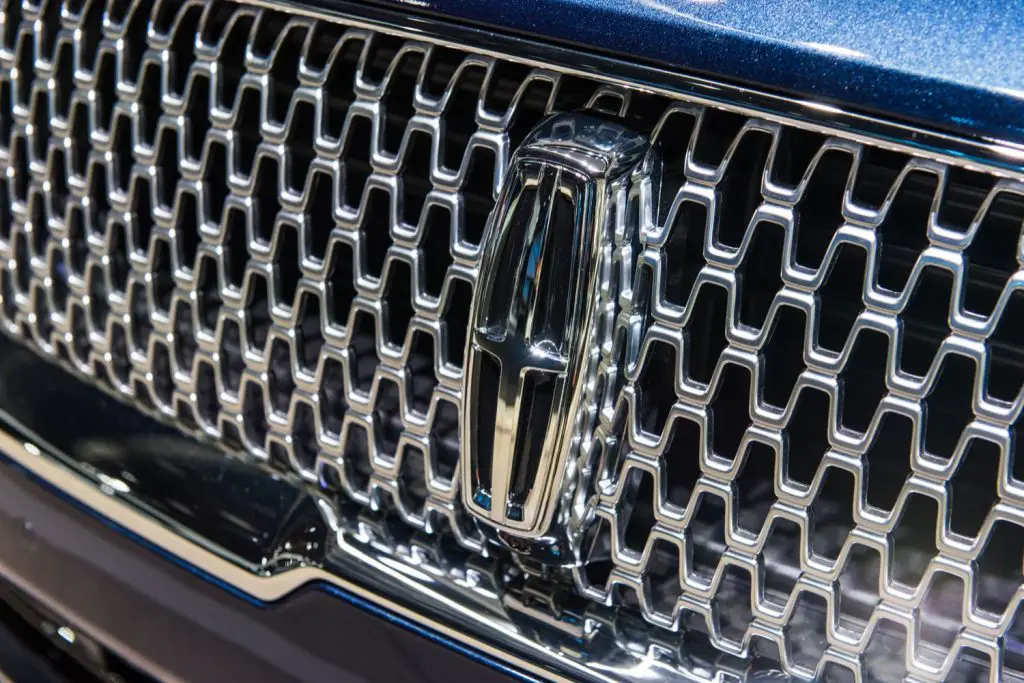 Lincoln sales increased 3.3 percent to 9,207 units:
In the first 11 months of 2018, Ford Motor Company sales decreased 2.9 percent to 2,276,544 units.
Sales Results - November 2018 - USA - Ford
| MODEL | NOV 2018 / NOV 2017 | NOVEMBER 2018 | NOVEMBER 2017 | YTD 2018 / YTD 2017 | YTD 2018 | YTD 2017 |
| --- | --- | --- | --- | --- | --- | --- |
| C-MAX | -94.80% | 76 | 1,462 | -60.72% | 6,667 | 16,974 |
| E-SERIES | -3.49% | 4,337 | 4,494 | -9.33% | 44,787 | 49,393 |
| ECOSPORT | * | 5,893 | * | * | 48,876 | * |
| EDGE | -25.74% | 9,787 | 13,180 | -7.72% | 118,989 | 128,943 |
| ESCAPE | -14.28% | 21,516 | 25,101 | -10.62% | 252,081 | 282,043 |
| EXPEDITION | +7.95% | 4,264 | 3,950 | +4.27% | 48,408 | 46,425 |
| EXPLORER | -17.77% | 17,696 | 21,520 | -2.13% | 208,146 | 212,681 |
| F-SERIES | -0.92% | 72,102 | 72,769 | +1.76% | 821,558 | 807,379 |
| FIESTA | +72.59% | 5,238 | 3,035 | +11.34% | 47,421 | 42,592 |
| FLEX | -14.35% | 1,540 | 1,798 | -8.23% | 18,863 | 20,555 |
| FOCUS | -66.12% | 4,481 | 13,226 | -25.46% | 109,684 | 147,148 |
| FUSION | +11.75% | 16,652 | 14,901 | -18.02% | 157,548 | 192,179 |
| GT | -6.25% | 15 | 16 | +56.25% | 125 | 80 |
| HEAVY TRUCKS | +85.16% | 1,048 | 566 | +5.57% | 10,954 | 10,376 |
| MUSTANG | -26.98% | 4,907 | 6,720 | -3.64% | 71,450 | 74,152 |
| POLICE INTERCEPTOR SEDAN | -23.38% | 472 | 616 | -9.04% | 6,657 | 7,319 |
| POLICE INTERCEPTOR UTILITY | +7.22% | 2,777 | 2,590 | +4.18% | 31,132 | 29,884 |
| TAURUS | +4.71% | 2,247 | 2,146 | -14.96% | 25,956 | 30,523 |
| TRANSIT | -14.98% | 9,226 | 10,852 | +9.97% | 126,446 | 114,980 |
| TRANSIT CONNECT | -3.36% | 2,822 | 2,920 | -5.79% | 28,735 | 30,500 |
| FORD TOTAL | -7.31% | 187,096 | 201,862 | -2.66% | 2,184,483 | 2,244,126 |
Sales Results - November 2018 - USA - Lincoln
| MODEL | NOV 2018 / NOV 2017 | NOVEMBER 2018 | NOVEMBER 2017 | YTD 2018 / YTD 2017 | YTD 2018 | YTD 2017 |
| --- | --- | --- | --- | --- | --- | --- |
| CONTINENTAL | -26.76% | 676 | 923 | -29.71% | 7,588 | 10,796 |
| MKC | +11.09% | 2,263 | 2,037 | -4.39% | 23,467 | 24,544 |
| MKT | -32.30% | 109 | 161 | -27.17% | 2,053 | 2,819 |
| MKX | +20.39% | 3,153 | 2,619 | -10.14% | 25,209 | 28,055 |
| MKZ | -25.73% | 1,440 | 1,939 | -28.36% | 17,978 | 25,094 |
| NAVIGATOR | +27.32% | 1,566 | 1,230 | +73.65% | 15,766 | 9,079 |
| LINCOLN TOTAL | +3.34% | 9,207 | 8,909 | -8.43% | 92,061 | 100,540 |
Sales Results - November 2018 - USA - FMC Totals
| BRAND | NOV 2018 / NOV 2017 | NOVEMBER 2018 | NOVEMBER 2017 | YTD 2018 / YTD 2017 | YTD 2018 | YTD 2017 |
| --- | --- | --- | --- | --- | --- | --- |
| FORD TOTAL | -7.31% | 187,096 | 201,862 | -2.66% | 2,184,483 | 2,244,126 |
| LINCOLN TOTAL | +3.34% | 9,207 | 8,909 | -8.43% | 92,061 | 100,540 |
| FMC USA TOTAL | -6.86% | 196,303 | 210,771 | -2.91% | 2,276,544 | 2,344,666 |
About The Numbers
Further Reading & Sales Reporting