We just saw how a Roush Stage 3 Mustang faired against a C7 Z06 Corvette, but now it's time to see what happens when a Mustang GT Performance Pack 2 lines up next to a Chevrolet Camaro SS 1LE. MotorTrend took these two modern pony cars to a dry desert lake bed and threw some dirt around while achieving speeds over 150 mph over the course of a mile.
Ford Mustang enthusiasts will be delighted to see the GT PP2 pull away from the Camaro over and over again, despite editing that makes it look like a closer race than reality. Editor Johnny Lieberman mentions at the end of the preview that the Mustang, "beat the Camaro over, and over, and over again."
We're not sure if the same scenario would play out in a road course, but if you want to watch the full analysis of the two cars, then you'll have to subscribe to the MotorTrend Network.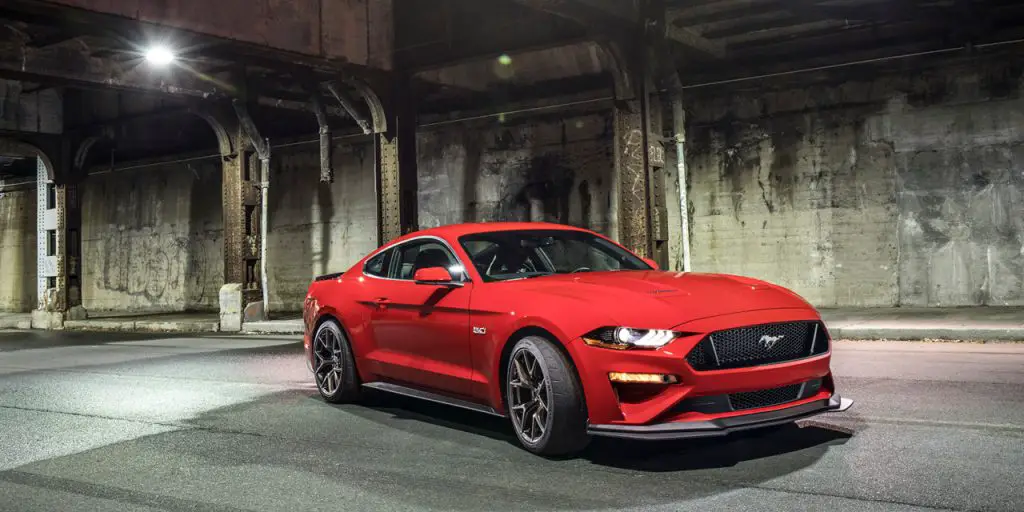 The 2018 Ford Mustang Performance Pack 2 was introduced in October 2017 as an answer to the sixth-generation Chevrolet Camaro SS, which was praised for its power delivery and athletic driving dynamics. The Ford Mustang Performance Pack 2 sits in the pack just below the awesome Bullitt Mustang, and Shelby GT350 Mustang, and naturally above the Mustang Performance pack 1. Under the hood is the 5.0L Coyote V8 with 460 horsepower and 420 lb-ft of torque.
MagneRide dampers come standard, albeit with entirely different calibrations than on Performance Pack 1-equipped cars, and with unique jounce bumpers. The front springs are 20% stiffer than those on PP1; the front sway bar is 12% stiffer, while the rear is an astonishing 67% stiffer. That special rear sway bar represents the biggest one ever fitted to a Ford Mustang. According to Ford, the result around a 200-foot skidpad is 1.05 g of lateral acceleration, vs. 0.97 g for PP1, thanks to 305mm-wide tires in all four corners of the pony car.
All in, it's a $6,500 package, available only on the Ford Mustang GT with available 6-speed manual transmission; no 10-speeds allowed.