There's an age old drag racing theory that states: for every 100 lbs that you remove from your car,  you can drop 1/10th of a second from your quarter mile time. The guys at Hoonigan put this theory to the test, and stripped 1000 lbs from a Ford Police Interceptor to see how much time they could save.
Losing 1000 lbs from a car is a big deal, but a starting weight of over 4,000 lbs makes it slightly easier to find non-essential items to rip off.  The Ford Police Interceptor used in this film was kindly referred to as the 'Crown Victim', and its not-so perfect condition made justifying the experiment pretty easy.
Passengers also helped to add and remove weight for the sake of the experiment. For the control test, the Ford Police Interceptor weighed 4,521 lbs with four passengers (three plus a driver), and ran the 1/8 mile in 10.76 seconds. Next up, after removing two passengers and weighing in at 4,221 lbs, the blacked out beater ran the 1/8 mile in 10.62 seconds. Losing about 300 lbs helped knock off a little more than 1/10th of a second. After a quick math lesson in conversions, the savings translated to .075 seconds per 100 lbs in a quarter mile.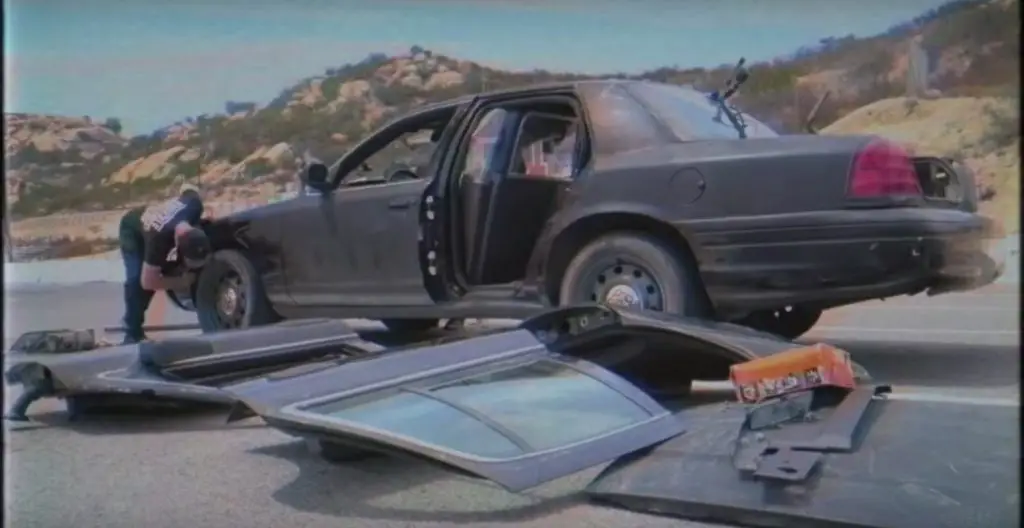 The guys went on to remove the hood, trunk, and the final passenger, leaving just the driver to make another pass down the strip. The additional weight savings once again translated to a quicker 1/8 mile time. Next the doors were removed, with the exception of the drivers door, because safety. One big burnout later, and the Ford Police Interceptor was, surprisingly, slower through the 1/8 mile. For the final run, the car was stripped of its bumpers, interior, and pretty much everything besides the drivers door. All things removed added up to 1,005 lbs of weight savings for the final test.
It's not a perfect experiment, but the final time recorded proved that the theory in question has quite a bit of validity. Check out the video to see how quickly the cop car was able to run the 1/8 mile after losing 1,000 lbs.