It's a crowded world. The world's population is growing, markets like China and India are buying more cars than ever and congestion has reached critical levels in some of the world's metropolises.
Luckily we have the Ford EcoSport, so says Ford.
The tiny compact crossover's practical shape means it can fit more cargo within its dimensions than much of the competition. Specifically, Ford says the EcoSport has more cargo area than the Mini Countryman despite being 8.5-inches shorter. It's also 7 inches shorter than the Buick Encore and 7 inches shorter than the Mazda CX-3 and has more cargo space than both of them.
Such small dimensions lend themselves well to crowded parking lots and overflowing parking garages. With a length of just 161.3 inches and a width of 69.4 inches, the EcoSport can easily fit into just about any parking space. On average, indoor parking spaces are 20 feet long (240 inches) by 10 feet wide (120 inches).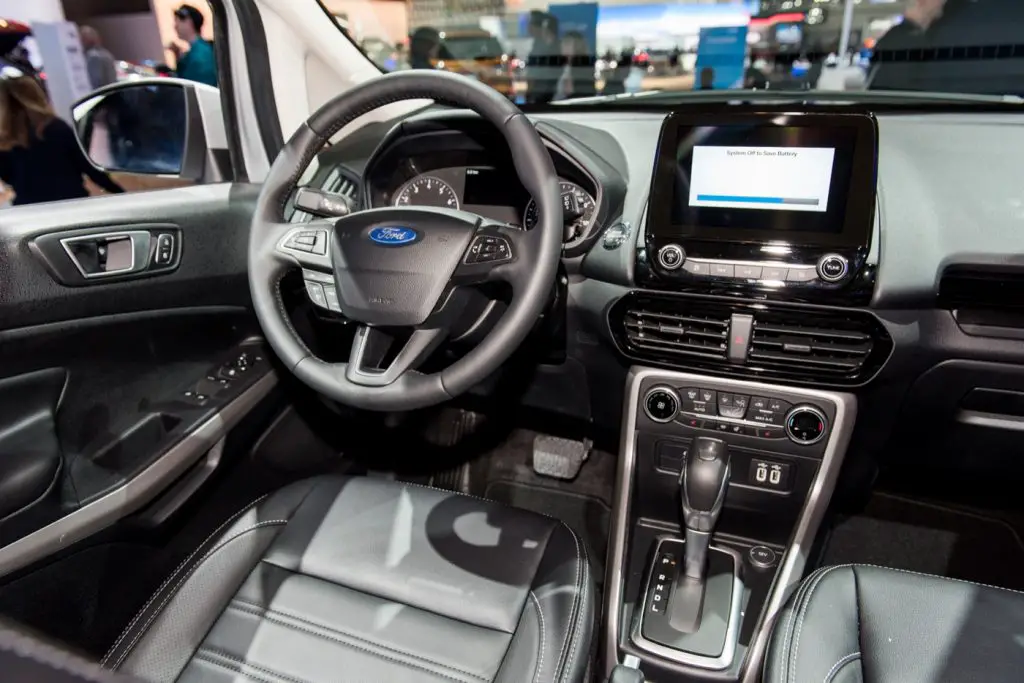 That's important when your average driver in New York City spends 107 hours every year searching for a parking spot. It's not much better in Los Angeles and San Francisco, where they waste 85 hours and 83 hours, respectively. Nationwide, every driver spends an average of 17 hours a year searching for a parking spot. Now you can probably see why Ford is so gung-ho on delivering us connected cars and autonomous cars. If Ford can help solve the parking problem, we're sure city dwellers will be singing its praises for years to come.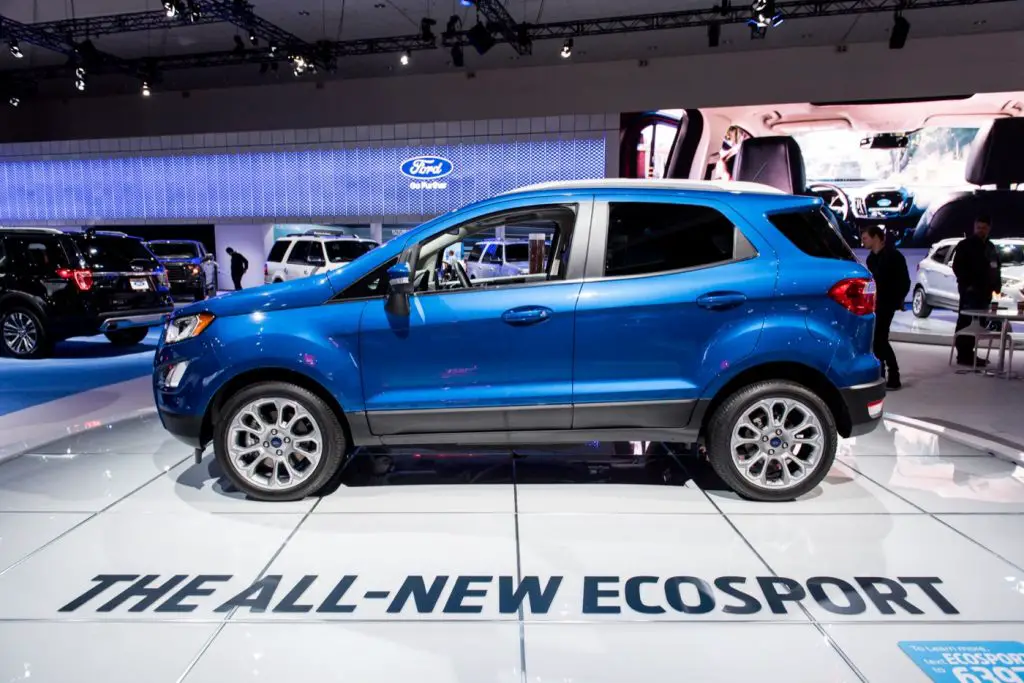 The 2019 Ford EcoSport is offered with a 1.0-liter turbocharged three-cylinder engine in base form and a 2.0-liter four-cylinder as an option. A six-speed automatic is the only available transmission and all-wheel drive is available as an option. Prices start at $20,990 in the United States for the 1.0-liter model with front-wheel drive. It joined the Ford Edge, Escape, Expedition and Explorer in the automaker's US lineup for 2018.