Ken Block's Gymkhana 10 is an automotive masterpiece filled with all of the slides, drifts, near misses, jumps, and tire smoke you'd expect—and more. Oh, and cameos. Lots of cameos. In his latest and biggest to-date video project of his career, Block calls Gymkhana 10 the 'Ultimate Tire Slaying Tour'. After a 10-day exclusivity window on Amazon Prime Video, Gymkhana 10 is now available to watch on YouTube. It has more than 6 million views in just three days.
Watch as Block drives five different 'tire slaying machines' in five 'epic locations', and raises the bar for what should be included in a high-quality car film. The latest ludicrous vehicle in Block's collection is the Hoonitruck, seen for the first time in this film. The modified 1977 Ford F-150 contains a 3.5-liter twin-turbocharged V6 with 914 horsepower and 702 lb-ft of torque.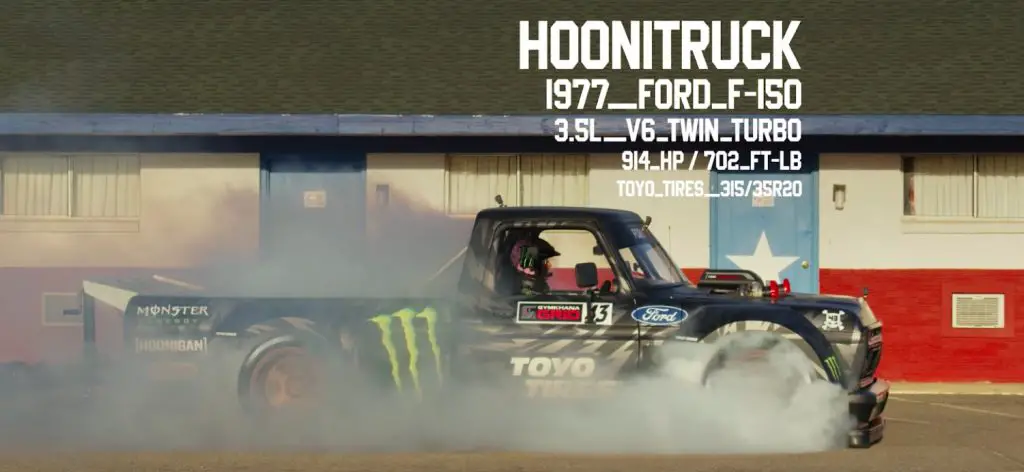 Block's documentary: The Gymkhana Files, which appears on Amazon Prime Video gives a behind-the-scenes look into how Gymkhana films are created and serves and an excellent supplement to this 19 minute film. Sit back, relax, and enjoy nearly 20 minutes of tire shredding mayhem made possible by Ford, Forza Horizon, Toyo Tires, Pennzoil, Monster Energy, can-am, and HOONIGAN.