Has racer Graham Rahal found an automotive hue even a mother couldn't love? That could be the case with his purple Ford GT.
As Ford Performance points out, Rahal, the IndyCar racing star, has found a way for his recently acquired Ford GT to draw double-takes even while it's standing still. In a bit of an understatement, the color is referred to as a "vibrant" purple.
Interestingly, in a conversation with Ford Performance, Rahal said that purple isn't even his favorite color. It's orange. He picked the Barney the Dinosaur hue because orange had already been done on a Ford GT. Plus, Rahal wanted a color that would likely not be replicated.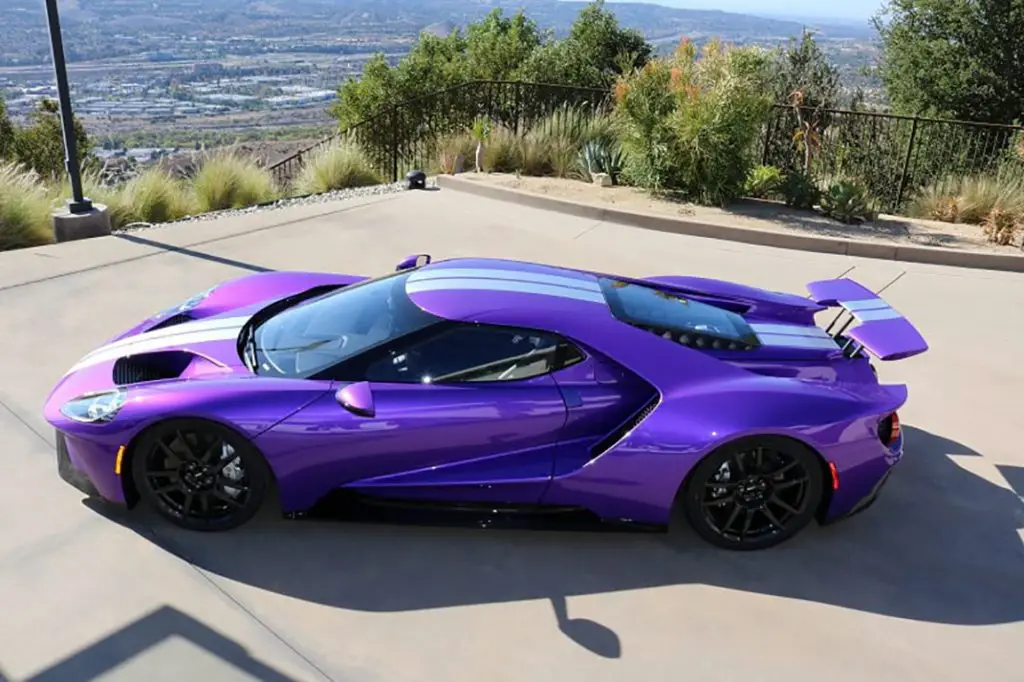 The orange Rahal was referring to was "Arancio Borealis" orange, to be exact. That color was selected by Andy Frisella, an entrepreneur and CEO. It's a hue taken from Lamborghini. It was one of the first Ford GTs delivered in an off-palette color, according to Frisella.
Rahal's purple Ford GT also is inspired by Lamborghini. According to Ford Performance, his custom purple was created by Axalta Racing and is based on Lamborghini's "Viola Parsifae" color, in case it looked familiar. But to make it stand out even more, Axalta's purple hue has a pearlescent finish that makes the paint look lighter in the sun and darker in the shade. The addition of silver stripes provides a striking contrast to the purple. Rahal said his next step is to work with Xpel paint protector to cover the car to preserve the custom coloring.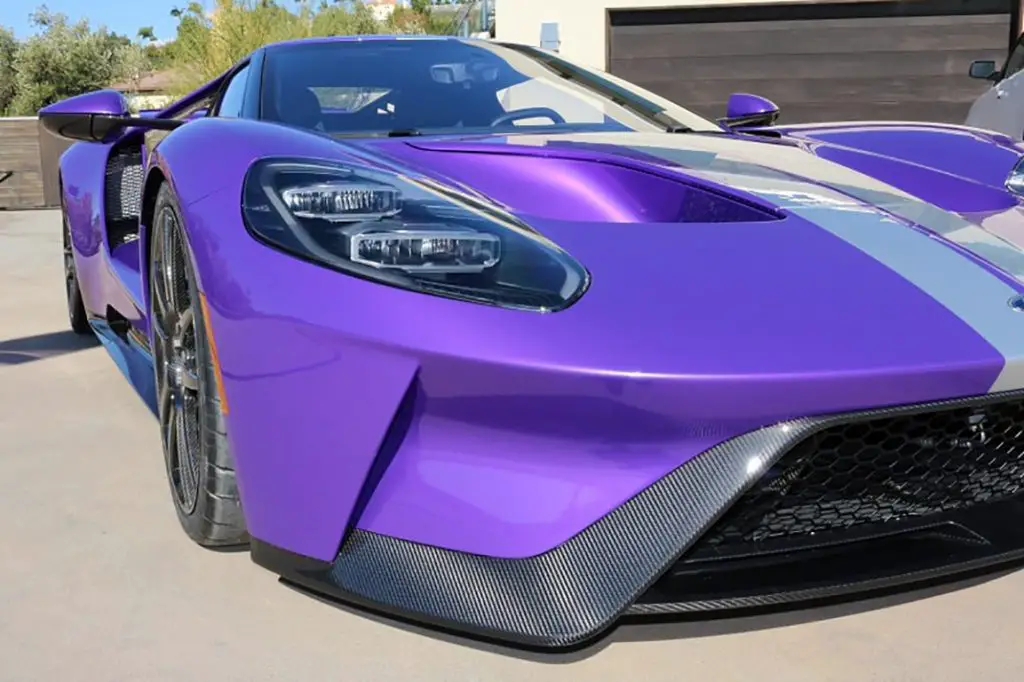 Although he hasn't yet had the chance to drive it much, Rahal told Ford Performance he can't wait to begin taking his new purple Ford GT to shows or enthusiast events. So maybe you'll get to see this car in person. If you do, share your opinion.