There is no better time than now to grab your gang and set off to catch the local criminals. We have the perfect ride to join you on your adventures… this 1968 Ford Econoline van, which has been customized to look like the Mystery Machine from Scooby Doo. It is going on sale at Barrett Jackson in Scottsdale in 2019, so get your checkbook ready.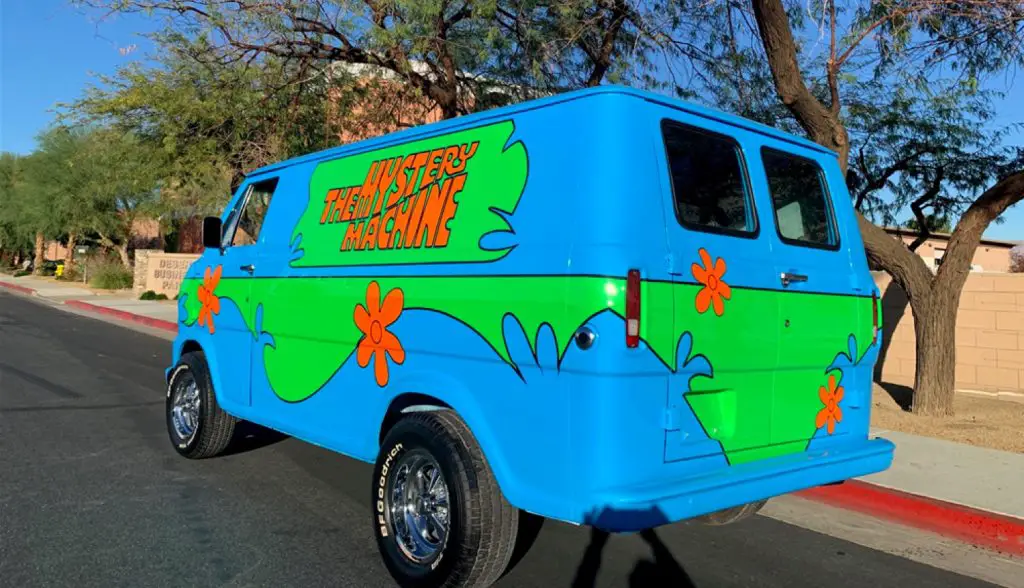 The 1968 Ford Econoline van in question underwent a body-on restoration and was painted to replicate the iconic Mystery Machine from Scooby Doo. The paint is the correct movie exterior color combination and includes the Mystery Machine script and flowered livery. Inside there is a custom blue, green, and orange movie-style look and comes complete with a Ghost Finder instrument panel. Under the hood there is a factory 302 cubic-inch V8 paired to a 3-speed automatic transmission.
You can register here for the 2019 auction in Scottsdale, Arizona. The auction will run January 12 to 20, so don't miss out on the chance to be the neighborhood hero when you pull up in The Mystery Machine.