Ken Block's Gymkhana 10 came out earlier this month, and we can't stop watching it. That video has over 10 million views, but before that was released, Block sat down with his director, Brian Scotto to discuss all nine Gymkhana cars. Nine years and nine cars later the Gymkhana phenomenon has exploded around the world. Over the course of this 21 minute video, Block breaks down all of the Gymkhana cars and what makes each one unique.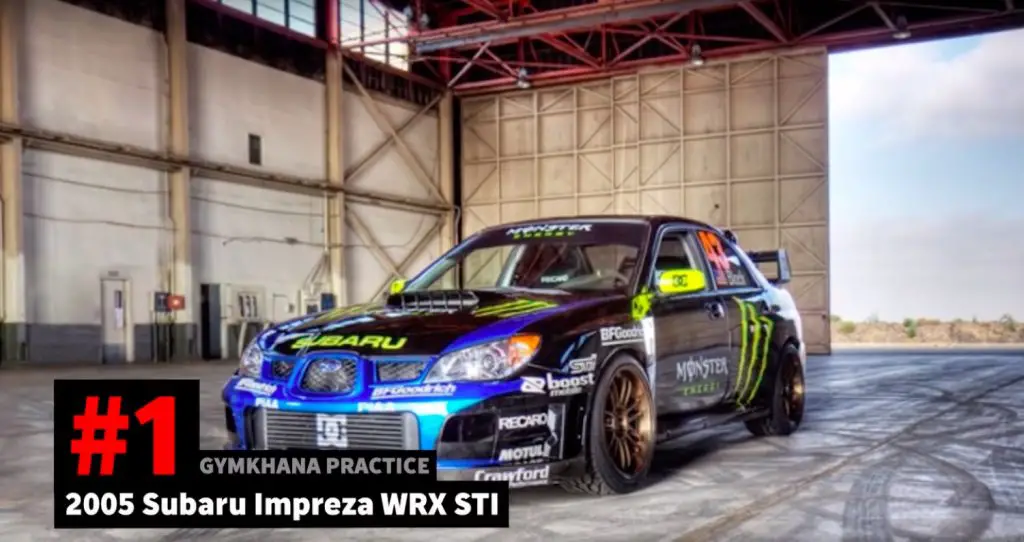 The first two Gymkhana cars were Subarus, but they were essentially street cars built to do donuts–the first car didn't even have a roll cage. It wasn't until Gymkhana Three that Block found himself in a true, purpose-built race car: a 2011 Ford Fiesta built by Olsbergs. The folks at Olsbergs managed to create a unique Fiesta from the ground up, complete with its own bespoke handbrake.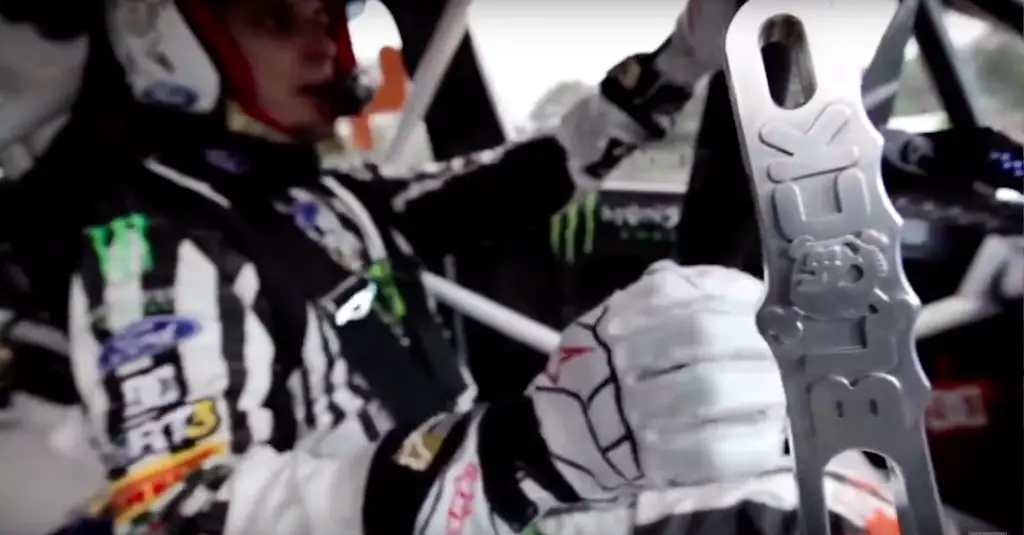 Gymkhana Four brought on a new challenge for Block and his team, since this was the first time they were building a car in-house. They built the 2012 Ford Fiesta HFHV and wanted to be able to use the car for not only for a Gymkhana video, but also for RallyCross and stage rally. This was also the first time that Block was driving a car with Fifteen52 wheels, which he notes were prototypes and were actually too strong. This car took a lot of dialing in, but it was strong enough to appear again in Gymkhana Five. After over a year of use, the Fiesta HFHV was reliable and ready for more donuts.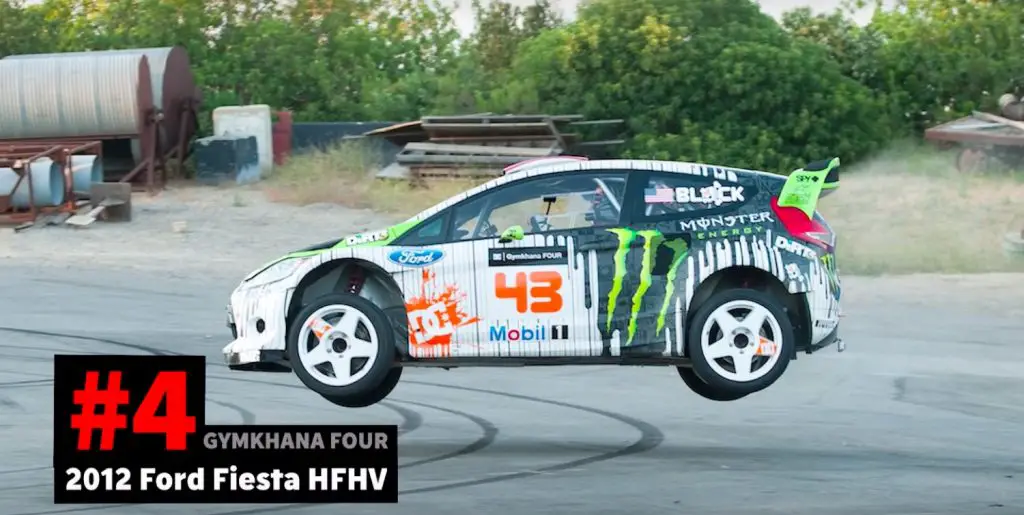 The Ford Fiesta ST RX43 that appears in Gymkhana Six might take the cake for best wheels from the nine Gymkhana cars. Smoke poured out of the brightly colored Fifteen52 Turbofans, creating some of the most visually pleasing shots of any Gymkhana video.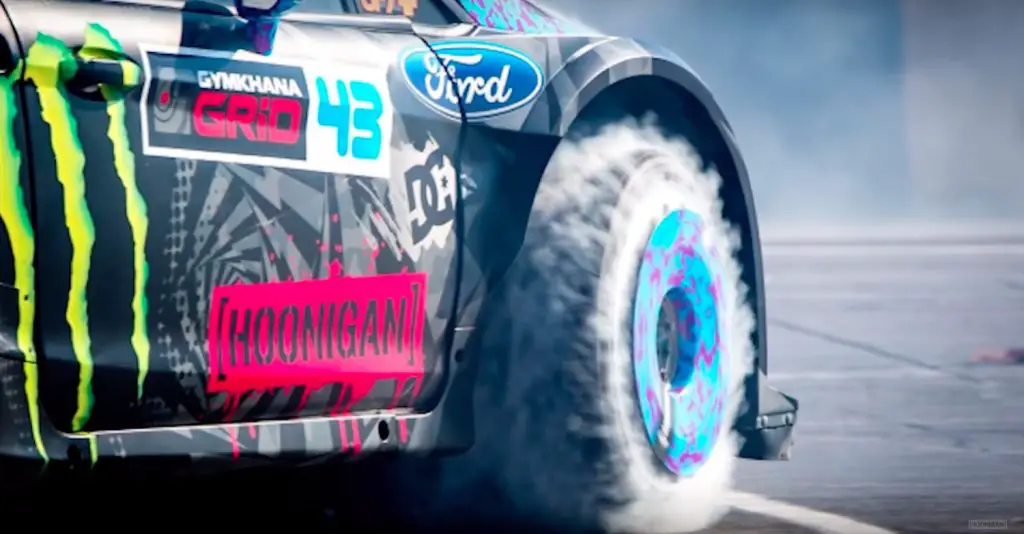 By the 13 minute mark of this video, Ken begins discussing the Hoonicorn Mustang. We've already covered the Hoonicorn and the remaining Gymkhana cars here, so we won't go into too much depth. Block explains the cars best anyway, as only he can.