Gymkhana 10 has been live on YouTube for just over a week now, and it already has over 10 million views. Ken Block's latest tire slaying film features five cars in five locations and after watching several times, we've broken down each Ford that appears in the film. The fifth and final car that the 19 minute film features is a brand-new creation called the Hoonitruck.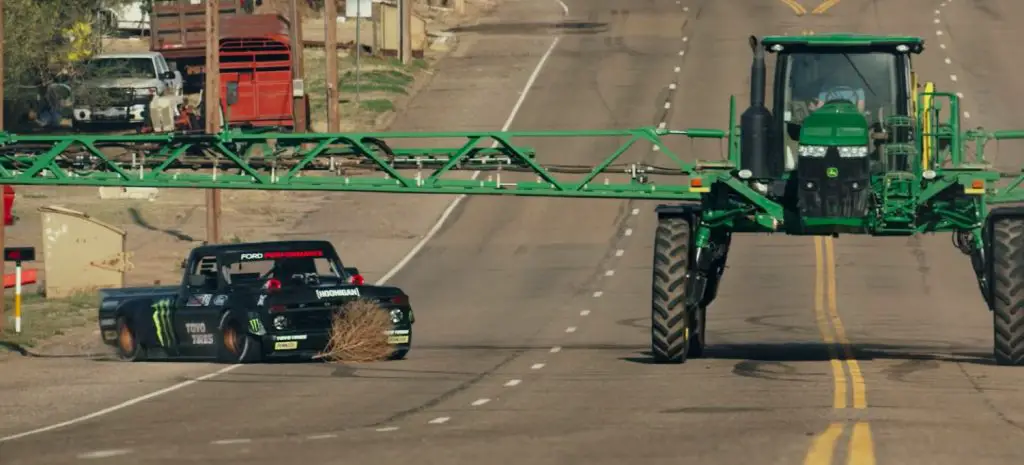 The new-for-Gymkhana-10 Hoonitruck is a 1977 Ford F-150 with a 3.5-liter twin-turbocharged V6 from a Ford GT race car. It pumps out 914 horsepower and 702 lb-ft of torque, while 315 section Toyo Tires explode into smoke with the slightest application of throttle. The truck combines 70s cool with modern performance and looks menacing as it ravages its way along Route 66 in Shamrock, Texas.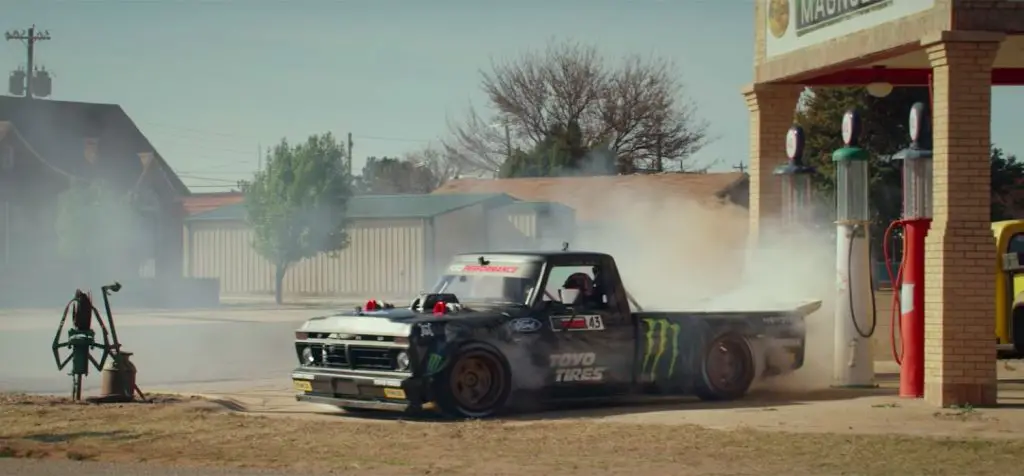 Block explains the inspiration behind the Hoonitruck in this video, and what makes it so special. Despite containing a big, exotic motor, the Hoonitruck actually shares quite a few elements with a standard Ford F-150 that you'd find at your local dealership. Ken notes the functional trailer hitch and backup camera as two particular similarities.
You might not believe us unless you watch, but Block tells all about the Hoonitruck and how they were able to make it street legal.