A new automotive startup called Aviar Motors has unveiled its very first car called the R67. One glance at the new model and it's easy to see just how much the all-electric R67 was inspired by the 1967 Ford Mustang fastback.
Aviar is mum about pricing and availability – the two aspects that are important to those interested in an all-electric ride with '60s muscle car styling and impressive performance. What the automaker isn't mum about are the specs, which are quite impressive. The all-electric powertrain of the R67 uses a pair of electric motors to drive both axles, giving the car an all-wheel-drive drivetrain. Combined, the two electric motors make 840 horsepower and over 700 pound-feet of torque.
That's enough grunt to push the electric Mustang lookalike to 62 miles per hour in a scant 2.2 seconds, on to a top speed that is limited to 155 miles per hour. The R67 will also have more than enough grunt to hurtle past slower traffic, with Aviar Motors citing a 45-66 MPH time of 1.2 seconds. Drivers who can keep their foot off the skinny pedal could coax a driving range of 315 miles from a full charge of its 100 kWh battery pack.
One downside to an electric car, and something that will be missed in this classic Mustang lookalike, is the sound of a rumbling V8 engine. Aviar Motors addresses that bit by giving the R67 faux V8 rumble, piping the sounds of a Shelby GT500 through a sound system. Fake V8 rumble is much better than no rumble at all, or even the odd sounds some electric cars are using to announce their near-silent low-speed approach to pedestrians and the visually-impaired.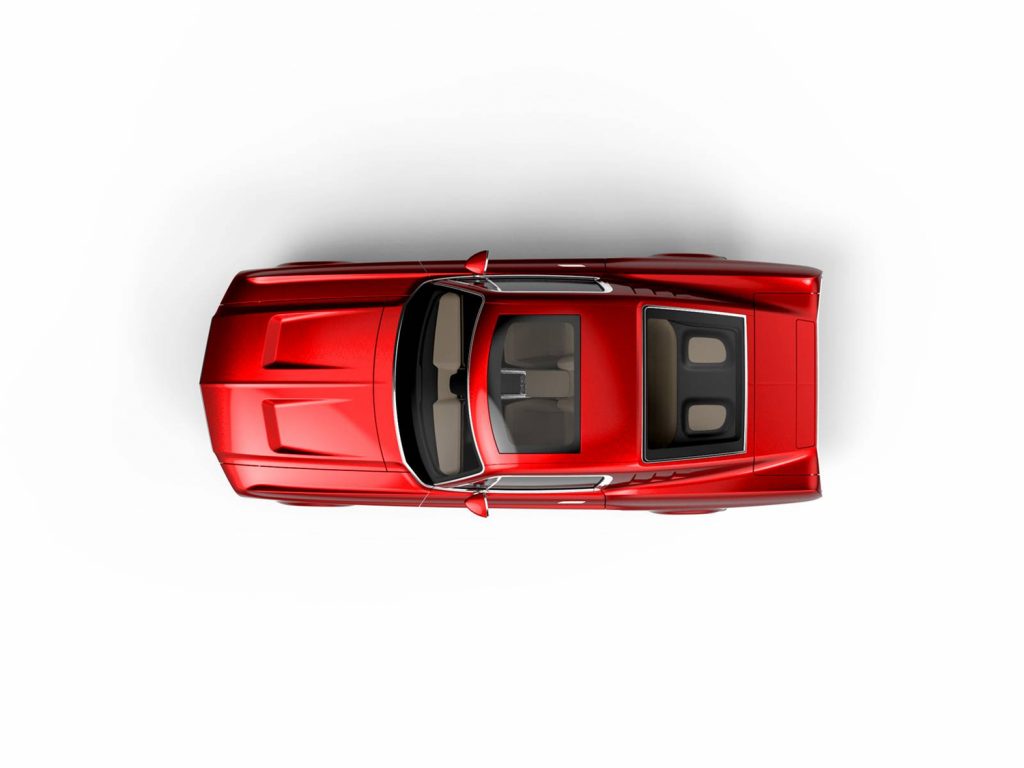 Aviar fitted the R67 with LED lighting, a front splitter, and an active rear spoiler that automatically deploys at speeds above 75 MPH, and then tucks away automatically when the car slows. A dynamic suspension system raises and lowers the vehicle, depending on driving speed. Other niceties include dual-zone climate control, a giant panoramic sunroof, 12-way adjustable heated seats, keyless entry, retracting door handles, 20-inch forged alloy wheels and a backup camera.
The interior of this electric Mustang lookalike seems like something Tesla would cook up. A massive 17-inch display sits in the center of the classic twin-browed dash, a hallmark of classic and modern Mustangs alike.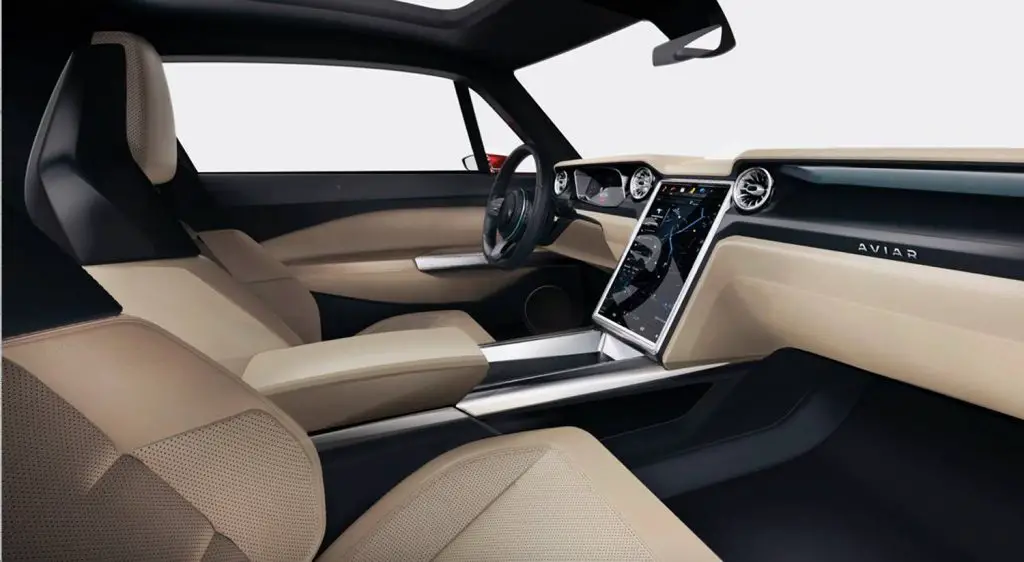 Curiously, the Aviar Motors R67 looks so much like a 1967 Mustang fastback, that one might wonder how swift and merciless Ford's legal machine will be in dealing with the company… since we have seen no indication that Ford has licensed the vehicle.
Stay tuned to Ford Authority for more Ford Mustang news.